Commentary
Countdown to the Crown
Updated:
April 2, 2010, 1:39 AM ET
By
Jeremy Plonk
| Special to ESPN.com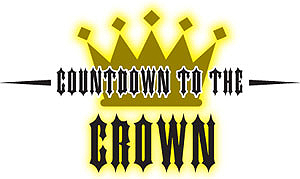 Editor's Note: Countdown to the Crown returns for a fifth season online as one of the most comprehensive handicapping analyses of the 3-year-old scene. Posted each Friday from Jan. 8 through the Belmont Stakes, Countdown keeps you apprised of the rising stars in the 3-year-old class from the maiden ranks through the Grade 1 stakes.
3 things you won't read anywhere else
Opinions are like piloting an airliner. All we ask is that you keep 'em flying straight and try to avoid any disasters. 1. Right now my list shows 8 Kentucky Derby contenders who are finished prepping and awaiting the first Saturday in May with $200,000 or more in graded stakes earnings, and another 7 with a final prep to go and already who have topped $200,000. With 6 slots available between now and Derby Day worth $200,000 or more each (Arkansas Derby 1-2 finishers, as well as the winners of the Wood, Blue Grass, Santa Anita Derby and Illinois Derby), it's looking quite possible you'll need a record $200,000 or more in graded earnings to make the gate. 2. There will be an awful lot of horsemen cheering for victories by LOOKIN AT LUCKY this weekend and NOBLE'S PROMISE and INTERACTIF next weekend. With their graded earnings already secure, for these three heavyweights to further loot the potential earnings of fellow upstarts would be music to the ears of those done prepping and battling for the final qualifying spots. 3. Now is no time to become soft on your spring convictions. Many a top Kentucky Derby winner has lost the final prep, only to become a better horse for it (see: Silver Charm, Real Quiet, Monachos, Funny Cide, et al). Your horse doesn't have to be brilliant this week or next, just good enough to get to the dance and have the chance to make that leap forward.
This week's fearless forecast
This section previews the coming attractions in 3-year-old stakes and undercard races. Now that we're into April, we'll focus solely on the stakes races that become increasingly important. In the event of a big undercard performance, you'll read about it in Countdown's review section next week. Final exam time has arrived in California, New York and Illlinois. Depending on how things shake out with existing earnings and Saturday's purses, you could see a strong number of eventual Kentucky Derby starters in the gate this weekend. I'm setting the over/under at 6.
G1 Santa Anita Derby (Saturday/Santa Anita)
No one likes someone who is needy, right? Well, maybe horseplayers. Gauging trainer intent is one of the most challenging aspects of playing the ponies, and Saturday's G1 Santa Anita Derby takes us straight to school. So just how much does LOOKIN AT LUCKY and skipper Bob Baffert NEED to win this race? The odds-on morning line favorite and reigning 2-year-old champion, 'LUCKY had a taxing race at Oaklawn in the
G2 Rebel Stakes three weeks ago
. Already confirming that he can handle dirt, traffic and Grade 1-winning competitors like NOBLE'S PROMISE and DUBLIN, there's little left for LOOKIN AT LUCKY to prove back home at Santa Anita. Those who have followed Baffert's history know that winning the Santa Anita Derby is hardly a prerequisite. He lost this very race with Silver Charm and Real Quiet before both won the Kentucky Derby in 1997 and 1998, respectively. In fact, Baffert's horses who have excelled at Santa Anita have failed to repeat their efforts in Louisville. SA Derby champs like Point Given, Indian Charlie and General Challenge all under-performed under the Twin Spires. Certainly you can't fault the Derby Day efforts of runner-ups like Pioneerof The Nile and Cavonnier, who both ran their guts out in Kentucky. But still, he's 0-for-5 in the big Derby with his horses who won the West Coast's Derby. Add it up, mix in the trainer's reserved comments about just getting the horse home healthy, and it's safe to measure the trainer intent as significantly less than needy. Now the question becomes: Is LOOKIN AT LUCKY so darned good that he can beat these nine rivals without being cranked to the hilt? The answer to that question could come from two unlikely sources, speedy newcomers SKIPSHOT (Jerry Hollendorfer) and WHO'S UP (Mike Puhich). Can, and will, either of these two front-runners make the dynamic speedster SIDNEY'S CANDY (John Sadler) work harder on the engine than he had to in the
G2 San Felipe last month
? If those two don't melt SIDNEY'S CANDY to any degree, there's a fantastic chance that LOOKIN AT LUCKY won't be able to reel in his front-running main rival. If the pace is contested, then stalker CARACORTADO (Mike Machowsky) gets first run to tackle SIDNEY, and will 'LUCKY be leaned on hard enough to outkick that sensational Cal-bred? Any way you slice and dice the past performances, the Santa Anita Derby is a three-horse race. Either SIDNEY'S CANDY wires 'em, CARACORTADO gets first run for the score, or LOOKIN AT LUCKY gets the last laugh and marches on to Louisville as a superfreak. Sure, there are seven other horses, but other than late-running ALPHIE'S BET (Alex Solis) and SETSUKO (Richard Mandella), nothing stands to even warm up any of the top trio. And given their running styles, I'd be hard-pressed to think that
Sham 1-2 finishers ALPHIE'S BET or SETSUKO
have much chance to out-finish both CARACORTADO and LOOKIN AT LUCKY if the pace comes back. So those deep closers look like bottom-feeders on superfecta and trifecta tickets on a best-case scenario. I don't see anyone getting stupid on the front-end, and that leaves SIDNEY'S CANDY the horse with the best chance to succeed on this given day. And then, it's on to the first Saturday in May for the top three finishers.
Santa Anita Derby selections:
W) SIDNEY'S CANDY; P) LOOKIN AT LUCKY; S) CARACORTADO.
G1 Wood Memorial (Saturday/Aqueduct)
Having the big horse can be a good, and bad, thing. ESKENDEREYA (Todd Pletcher) clearly is the big horse on the East Coast in 2010 and his presence forced the NYRA racing office to scramble in filling the G1 Wood Memorial starting gate. In the end, a pair of fillers joined four legitimate Kentucky Derby contenders for this 1 1/8-miles test. ESKENDEREYA figures to be 3-5 on the toteboard after his
8-1/2 length romp in the G2 Fountain of Youth
. The legitimacy of that win was fortified when Fountain also-rans ICE BOX and PLEASANT PRINCE rebounded to run first and second in the G1 Florida Derby. ESKENDEREYA has tactical speed, as he pressed the pace at Gulfstream, and should avoid being sucked into any cheap-speed mission from MOST HAPPY FELLA (Billy Badgett). Where SCHOOLYARD DREAMS (Derek Ryan) and JACKSON BEND (Nick Zito) fall in line will be important to the complexion of the Wood. Both like to get similar trips to ESKENDEREYA, sitting just behind the leading target, and in this case they'll all be salivating to stomp on longshot leader MOST HAPPY FELLA into the far turn. Who blinks first, who moves, who tries to put John Velazquez in a bad spot on the favorite? Jockeys Ramon Dominguez (SCHOOLYARD DREAMS) and Calvin Borel (JACKSON BEND) will be front and center if this is to be a drama rather than a laugh-out-loud comedy for the favorite. AWESOME ACT (Jeremy Noseda) could get the dream trip under patient-riding Julien Leparoux. He's the lone closer of interest in a race loaded with horses who want the same pressing trip. If someone moves early and sucks the rest of the pressers with him, AWESOME ACT springs to life as a serious contender. I might be the only person on Planet Earth without AWESOME ACT in my Top 20 contenders' list after
the Gotham
. I've been called stupid for far more important things in life, so I can take it if I'm wrong. What I saw in the Gotham was a weak field that stopped to a crawl and this guy swallowed up a sea of guppies. Julien Leparoux opting to ride him over Illinois Derby hopeful AMERICAN LION, or even to stay at Keeneland and ride opening weekend where he dominates, speaks to the upside of AWESOME ACT. The Euro-bounce may be in play with AWESOME ACT, running well first time off the plane, but regressing once the horse has had more time in the new surroundings to realize, "Toto, this isn't Kansas anymore." Some horses fall victim, some don't. There's plenty of respect for English classics-winning trainer Jeremy Noseda and jockey Leparoux, and AWESOME ACT figures to get the right trip. So why am I not running to the windows with a fistful of Ben Franklins? I just don't think he's that good. And at the end of the day, you play this game with your convictions, not someone else's. The beauty of it is, if AWESOME ACT is that good, I'll get a chance to embrace him on the first Saturday in May.
Wood Memorial selections:
W) ESKENDEREYA; P) JACKSON BEND; S) SCHOOLYARD DREAMS.
G2 Illinois Derby (Saturday/Hawthorne Racecourse)
Front-end speed has dominated the Illinois Derby historically and there's plenty of reason to think that should continue once again Saturday. The three most talented horses in the 1 1/8-miles test, AMERICAN LION (Eoin Harty), BACKTALK (Tom Amoss) and YAWANNA TWIST (Rick Dutrow), all figure to be at least somewhat forwardly placed, but none are need-the-lead, "cheap speed" types. Fans of Countdown know how hard I've pushed AMERICAN LION, and how disappointing he's been in 2010. The blinkers did not work for him at all in
the San Felipe
, and now trainer Eoin Harty takes the hood back off. AMERICAN LION is a horse who seems to want to roll on his own, and the jockey change from patient Julien Leparoux to hustling gate rider David Flores could be a sensational fit. One of two things is going to happen Saturday: He's either going to freak and crush them on the front end, or prove that he's just a cut below the top horses. I'm willing to lean to the positive one more time given the investment I've made in studying this guy's talent. Now, AMERICAN LION, don't go breakin' my heart ... BACKTALK was a superb win-early juvenile last year, and he's been brought along very judiciously in 2010. He spent a good chunk of the winter on the farm in Florida before coming to Amoss' barn in New Orleans. The return win at Delta Downs was a perfect comeback spot -- a short field at an easy, two-turn distance of one mile against suspect competition. That race should set him up for a big effort "second off the layoff," but you wonder if BACKTALK simply was too fresh last week when he ran off 6 furlongs in 1:09-3/5 at Fair Grounds on Thursday morning. It's one of the fastest workouts you'll ever see at such a distance. BACKTALK should be in career form Saturday, but because he couldn't take a little mustard off in the morning, he might need more in the final yards of this long Hawthorne stretch. YAWANNA TWIST earned a gaudy speed figure when second in the G3 Gotham to AWESOME ACT, but the reputation of that race took a hit when NACHO FRIEND (Kelly Breen) returned to lay an egg Sunday in the G3 Sunland Derby. As a huge fan of damsire Oliver's Twist (runner-up in the 1995 Preakness), I'm rooting for YAWANNA TWIST to be a good one, but how far do you want to trust a son of sprinter Yonaguska? Edgar Prado coming to ride speaks to the talent they think this horse has, and I'm not going to be bold and say he's without chance in the Illinois Derby. I just happen to prefer others, but I don't think this horse will embarrass himself in the least bit Saturday. He could win it, but he'll nix my tickets in doing so. Finding a horse to forge past all three of those key contenders and win the Illinois Derby appears to be a near-impossible order. Late runner DAVE IN DIXIE (John Sadler) comes east like AMERICAN LION after being run off his feet by SIDNEY'S CANDY in the G2 San Felipe. But he'll pick up seven pounds off his last two starts and does not appear to get a favorable pace set-up once again. BOULDER CREEK (Craig Dollase) has a grinder's style that could play well to getting a minor share of the exotics at a price. He missed a beat physically before the Sham and only made the race because it was cancelled and pushed back a week. Given his traffic woes in the stretch that day and fact that he had bumps in his training road,
BOULDER CREEK's Sham performance
actually was decent. Hawthorne hosts a live Illinois Derby handicapping seminar online tonight (Friday, 8-9 p.m. ET) at its Web site
Hawthorneracecourse.com
, as well as at
NTRA.com
(under Handicappers/Picks and Analysis section). Join Chicago racing expert Joe Kristufek and track handicappers Jim Miller and Katie Mikolay for all their insight and your one-on-one questions.
Illinois Derby selections:
W) AMERICAN LION; P) BACKTALK; S) BOULDER CREEK.
Last week's selections:
3-0-1-0; after struggling on Saturday, the Sunland Park Derby exacta and trifecta led by long-shot winner ENDORSEMENT acquitted our handicapping woes from the day prior.
Season selections:
23-5-4-3.
Everyone's a critic
This section recaps the week that was for the sophomore set. Let's pick off the major stakes, one-by-one, while also noting a major awakening in the allowance ranks
at Santa Anita last Friday
, where DISTORTED DAVE (John Sadler) saw the light-bulb flip on and he will be a major force next in the G2 Lexington at Keeneland. Also note that Countdown bet-back special A STUDENT (Mac Robertson) found his mojo with blinkers-on in a Saturday allowance at Oaklawn and now has Arkansas Derby designs.
Louisiana Derby
The
Louisiana Derby
figured to sort things out a bit in the mid-South, but Saturday's Grade 2 headliner muddied the circuit's picture even more. Florida shippers MISSION IMPAZIBLE (Todd Pletcher) and A LITTLE WARM (Tony Dutrow) ran 1-2, but neither would send even a Derby B-lister looking for other competition. At the end of 1 1/8 miles, the feeling of "That's it?" crept into this mind. No one distinguished themselves in the Louisiana Derby, and we really didn't even get to see if favorite DISCREETLY MINE (Todd Pletcher) would be exposed at a true route distance with true pace pressure.DISCREETLY MINE moves on to Louisville suspect for the 10 furlongs, but not obliterated from fair discussion. The Louisiana Derby turned out to be another canter of sorts with only a marginally quicker pace than the Risen Star. MISSION IMPAZIBLE capitalized on the march across New Orleans as an even-running, rhythmic type who picked up the pieces with late determination. I've liked this guy since his Keeneland debut last spring, so it's rewarding to see him punch a big ticket. Still, even as a fan, I'm not waiving a 'MISSION banner with "I Heart 10 furlongs!" printed on it. It's difficult to walk away from the Louisiana Derby with any feeling other than the belief that none of these horses look like first Saturday in May heavyweights. Good, solid horses; don't get me wrong. The top group deserves a chance among a gate of 20 in Louisville. But did you see something more than me? I've been extremely high on DROSSELMEYER (Bill Mott), but am reluctant to take jockey Kent Desormeaux's word that he would have won this race by three lengths had he gotten through on the rail. First, credit where it's due: Kent D rode a fantastic race to save ground from post 13, and DROSSELMEYER took his cues under the wire the first time like a very classy and athletic horse. It's not easy to slow down and maneuver like he did in the initial furlong. For the first seven furlongs, DROSSELMEYER looked like the superstar I thought he could be. He looked ready to destroy this bunch. THE PROGRAM (Bob Baffert) and jockey Martin Garcia didn't leave any rail for DROSSELMEYER, and when THE PROGRAM started to get out a shade, he bumped soundly with DROSSELMEYER on his way through the hole. That stymied the momentum for DROSSELMEYER, but it was disappointing from there as the colt did not have another explosion in him. You can call that asking too much of a horse, and you'd probably be right. But we're trying to find a Kentucky Derby winner here, and if THAT traffic and bump keep DROSSELMEYER not only from winning, but also from even collaring sprinter A LITTLE WARM, then you have to be realistic that maybe he's not of Derby-champ quality at this moment in time. But without a doubt from this eye, he's the only Louisiana Derby horse who could dent the superfecta in Louisville. Given that the horses up front just pounded out :24s once they got position into the first turn, this race was not particularly hard on anyone, including DROSSELMEYER. He ran the first 6 furlongs in an easy, 1:13-and-change pace, and then didn't get a chance to open up until the final furlong. That said, he's the perfect candidate to wheel back quickly and get one more shot to prove he's Derby worthy. Run him on a fair, three-week rest in the 1 1/16 miles G2 Lexington at Keeneland. That's a relatively easy, two-turn distance to achieve without maximum performance, and let's see if DROSSELMEYER doesn't turn in a Charismatic-type performance. Hey, he's only raced three times since November, and if he's as good as what might seem to be below the surface, let 'er rip in the Lexington and try to get $180,000 in graded earnings. If he's not, the Lexington sure as heck isn't going to knock him out for the season. WinStar won the race last year with Advice on 20 days' rest after a disappointment in the Sunland Derby, so don't rule it out. The Lexington looks like a better spot than the Blue Grass to achieve their goal of winning the Derby, if he's anywhere near good enough. STAY PUT (Steve Margolis) and RON THE GREEK (Tom Amoss) could not muster nearly enough from the back of the back after dullish fractions. Great horses aren't totally dependent on pace, however, which leaves the feeling that these guys need a little help to shine. When top-class horses get beat because of the pace, you expect them to run second and thirds, not fifths and sixths. They go now into that historically amusing, but seldom true Belmont Stakes discussion as run-all-day types who might be fresh faces to upset. FLY DOWN (Nick Zito) had nothing Saturday and would have to wake up in the Dwyer to reclaim a spot as a Belmont horse of interest. WOW WOW WOW (D. Wayne Lukas) broke a step slow and then was not hustled by John Jacinto, thus completely changing the pace scenario for all.
Sunland Derby
The universal feeling around racing media after last weekend was that ENDORSEMENT (Shannon Ritter) was the most impressive of the major prep winners in the
Sunland Derby
. My, how one year changes things. This horse could have won by a pole in 2009 and nobody would have cared, much less slotted him on a Top 40 list. Now he dots Top 10s. In an industry of lemmings that lacks people capable of fresh ideas, the Sunland Derby suddenly is reputable thanks to Mine That Bird. At least now they're not just making fun of the cowboy hats in the crowd and actually paying attention to racing that takes place more than a coin flip from Coney Island or South Beach. I agree that ENDORSEMENT was last week's top performer, soap box aside. He flashed talent first noted in Countdown in his Jan. 10 runner-up try in maiden company, and is a true distance horse in terms of pedigree. Speed up top and plenty of endurance on the dam side, a slick mix. Aggressive riders in his last two races really have taken ENDORSEMENT to the next level, first Martin Garcia at Oaklawn and Sunday Robby Albarado at Sunland. If this horse is able to stay in the hunt early, he'll eat you up late. A comfortable pace by CONVEYANCE (Bob Baffert) actually conspired against the heavy favorite in New Mexico. While the fractions appeared favorable to CONVEYANCE (:48.04, 1:11.91), they were equally pleasing to ENDORSEMENT tracking in second. Instead of forcing ENDORSEMENT to beat him at his game, CONVEYANCE invited a better router to the party and gave up his tactical advantage. To his credit, CONVEYANCE did not back up, he held his advantage over the rest of the field as never threatened by another. But he's not the kind of router who is going to ration and run-off late. He needs to exercise his powers and maintain the edge like he did at Oaklawn in the Southwest. If CONVEYANCE goes six furlongs in 1:10.20, does ENDORSEMENT finish as well and make the difference? That's the debate. My position is that you never give up your tactical edge, your speed, and invite better routers to the party. While neither of the big two spent a long time training in the altitude at Sunland, be sure that they got quite a bit out of this race at nearly 4,000 feet in elevation. Both ENDORSEMENT and CONVEYANCE deserve to move on to the Kentucky Derby; they're that good. I promise you this: if any of the East Coast speed horses run with an aggressively ridden CONVEYANCE at Churchill Downs, they will pay the price.
Lane's End Stakes
Take away CONNEMARA's victory in the G3 El Camino Real Derby, and Saturday's G2 Lane's End Stakes field was a woeful 2-for-20 combined in stakes races. It was not a good bunch entering, and the end result didn't move the needle in terms of exit quality either. Winner
DEAN'S KITTEN
(Mike Maker) came home in a solid split of :12.78 the last furlong after cornering poorly and ducking in and out a bit before changing leads and righting course. But he galloped out with no mustard after the 1-1/8 miles and left the impression he was the right horse in the right place. No one behind him really did much, while runner-up NORTHERN GIANT (D. Wayne Lukas) ran a similarly even race as he did in the Risen Star at 1 1/16 miles. CONNEMARA once again had trouble at the start and it's a persistent problem for the brother to Lion Heart. He's the kind of horse who could get stepped all over and completely chewed up in the 20-horse Derby melee out of the starting gate. I'd really like to see him aimed elsewhere even though he has the earnings to play in Louisville. Trainer Pletcher has said publicly even before the Lane's End that this might not be a Derby starter, win or lose, at Turfway. Aim him for the Belmont with a smaller field and wide turns and he could be interesting come June. He could show up at Keeneland before that. DEAN'S KITTEN has earned his way into the Kentucky Derby starting gate with the winner's share, but figures to be a major long shot and deservedly so. Given his running style and endurance, there's no reason to think he'll run 19th on the first Saturday in May, but hard to pencil him into any superfecta strategies at this point. It would take a very strong week or so of works in Louisville to gain interest. But I love having owner Ken Ramsey in the Derby as a horseplayer; he's one of us.
Quick Hitters
Next week's menu provides a Grade 1 double with the Blue Grass from Keeneland and Arkansas Derby from Oaklawn ... SUPER SAVER was re-directed from this week's Wood to next week's Arkansas Derby ... ODYSSEUS got a little credibility bump when EXHI (Todd Pletcher) returned from a 15-length drubbing to that one and scored Saturday's $100,000 Rushaway Stakes at Turfway Park ... UPTOWNCHARLYBROWN (Alan Seewald) worked a half-mile Wednesday at Tampa Bay Downs in :48.80 with his next start up in the air ... NOBLE'S PROMISE (Ken McPeek) worked a slow 5F in 1:02.80 at Oaklawn last Friday, raising some suspicion that his tough comeback try in the Rebel might have knocked some starch out of him. His next workout will be critical in evaluating his chances in next weekend's Arkansas Derby. He's normally a pretty rapid workout horse ... Garrett Gomez has picked up the mount on Aikenite in next week's Blue Grass.
High Fives
Jeremy Plonk's Top-5 rated performances by class so far this year (Dec. 26-present). Maiden and allowance races have now been dropped as we're in serious stakes-prep mode.
Stakes Race
1. ESKENDEREYA (Fountain of Youth, Gulfstream, 2/20)
2. LOOKIN AT LUCKY (Rebel, Oaklawn, 3/13)
3. SIDNEY'S CANDY (San Felipe, Santa Anita, 3/13)
4. CARACORTADO (Bob Lewis Memorial, Santa Anita, 2/13)
5. SIDNEY'S CANDY (San Vicente, Santa Anita, 2/15)
Where are they headed?
This section tabs the upcoming final preps and who might be in attendance.
Blue Grass (April 10, KEE)
: INTERACTIF, AIKENITE, MAKE MUSIC FOR ME, ODYSSEUS, CODOY, PADDY O'PRADO, LINE OF DAVID (or Arkansas Derby), GIANT'S TOMB (possible), HOMEBOYKRIS (or Kentucky Derby), DROSSELMEYER (or Lexington).
Arkansas Derby (April 10, OP)
: NOBLE'S PROMISE, SUPER SAVER, DUBLIN, TIZ THE ONE, UH OH BANGO, LINE OF DAVID (or Blue Grass), A STUDENT.
Lexington (April 17, KEE)
: DISTORTED DAVE, QUIET ALL AMERICAN, CONNEMARA, EXHI, LONESOME STREET, NORTHERN GIANT, CHIEF COUNSEL (or Derby Trial), DROSSELMEYER (or Blue Grass).
Kentucky Derby (May 1, CD)
: HOMEBOYKRIS (or Blue Grass), RULE, ICE BOX, PLEASANT PRINCE, CONVEYANCE, ENDORSEMENT, DEAN'S KITTTEN, MISSION IMPAZIBLE, DISCREETLY MINE.
Put 'em in the gate!
Can't wait for the first Saturday in May? Me either. Each week I'll give my top 20 contenders based on potential for the 1-1/4 miles distance for the Kentucky Derby. This will be a fluid list throughout the season.
Note: fillies are only included when their connections make a clear indication they are pointing for Triple Crown races
. Send your list to me at
Jeremy@HorseplayerNOW.com
and I'll pick one fan's top 20 each week to appear with mine in Countdown to the Crown here at ESPN.com. Please put "TOP 20" in the subject line and include your first name and city/state in which you reside. Who is done running and could fill the gate? Graded stakes earnings in parentheses.
| | |
| --- | --- |
| 1. RULE ($645,000) | 11. PLEASANT PRINCE ($162,500) |
| 2. MISSION IMPAZIBLE ($473,434) | 12. TEMPTED TO TAPIT ($156,000) |
| 3. ICE BOX ($457,500) | 13. CONNEMARA ($138,500) -- possibly 1 more start |
| 4. D'FUNNYBONE ($420,000) -- aimed at Preakness? | 14. NORTHERN GIANT ($127,000) -- likely 1 more start |
| 5. ENDORSEMENT ($400,000) | 15. DROSSELMEYER ($87,000) -- likely 1 more start |
| 6. CONVEYANCE ($386,000) | 16. |
| 7. DISCREETLY MINE ($340,000) | 17. |
| 8. DEAN'S KITTEN ($326,475) | 18. |
| 9. HOMEBOYKRIS ($250,500) | 19. |
| 10. A LITTLE WARM ($180,000) | 20. |
Jeremy Plonk's top 20: week 13 of the 2010 season
| | |
| --- | --- |
| 1. LOOKIN AT LUCKY | 11. ICE BOX |
| 2. ESKENDEREYA | 12. SCHOOLYARD DREAMS |
| 3. SIDNEY'S CANDY | 13. ENDORSEMENT |
| 4. INTERACTIF | 14. CONVEYANCE |
| 5. CARACORTADO | 15. MISSION IMPAZIBLE |
| 6. ODYSSEUS | 16. RULE |
| 7. DROSSELMEYER | 17. SUPER SAVER |
| 8. NOBLE'S PROMISE | 18. AIKENITE |
| 9. JACKSON BEND | 19. DISCREETLY MINE |
| 10. MAKE MUSIC FOR ME | 20. DUBLIN |
On the brink:
AMERICAN LION, BACKTALK, AWESOME ACT, STAY PUT, UPTOWNCHARLBROWN and PLEASANT PRINCE.
Countdown reader Elaine in Burnt Hills, N.Y.
| | |
| --- | --- |
| 1. DUBLIN | 11. DISCREETLY MINE |
| 2. ESKENDEREYA | 11. INTERACTIF |
| 3. AWESOME ACT | 12. CARACORTADO |
| 4. LOOKIN AT LUCKY | 13. ENDORSEMENT |
| 5. MISSION IMPAZIBLE | 14. SIDNEY'S CANDY |
| 6. RULE | 16. A LITTLE WARM |
| 7. SUPER SAVER | 17. HOMEBOYKRIS |
| 8. ODYSSEUS | 18. PLEASANT PRINCE |
| 9. SCHOOLYARD DREAMS | 19. AIKENITE |
| 10. ICE BOX | 20. CONVEYANCE |
Jeremy Plonk has been an ESPN.com contributor since 2000 and is the owner of the handicapping-based Web site HorseplayerNOW.com. You can E-mail Jeremy your Top 20 contenders list, or any questions about the 3-year-old or national racing scene, at Jeremy@Horseplayernow.com.
Horse
In addition to being a longtime contributing writer to ESPN.com's Horse Racing section, Jeremy Plonk is the editor of The HorsePlayer Magazine.
SPONSORED HEADLINES
MORE HORSE RACING HEADLINES
MOST SENT STORIES ON ESPN.COM