Commentary
Countdown to the Crown
Updated:
April 9, 2010, 2:07 AM ET
By
Jeremy Plonk
| Special to ESPN.com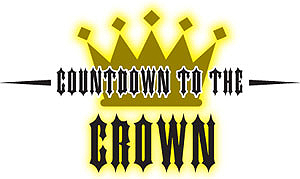 Editor's Note: Countdown to the Crown returns for a fifth season online as one of the most comprehensive handicapping analyses of the 3-year-old scene. Posted each Friday from Jan. 8 through the Belmont Stakes, Countdown keeps you apprised of the rising stars in the 3-year-old class from the maiden ranks through the Grade 1 stakes.
3 things you won't read anywhere else
Opinions are like some of the bone-headed rides we've seen along this 2010 Triple Crown trail. You don't have to look far to find one. 1. It's a no brainer, and I'm not even thinking twice, if I'm running the LOOKIN AT LUCKY camp. Go get Calvin Borel right now and forget about it. As Countdown intimated earlier this spring from first-hand knowledge, Bob Baffert and his family have a long appreciation and almost disbelief about the magic of Calvin Borel on Derby Day. Three strikes and you're out for Garrett Gomez -- questionable rides in the Breeders' Cup Juvenile, Rebel and Santa Anita Derby. No matter how fantastic of a rider Gomez is, and I think he's the world's No. 1 on a day-in, day-out basis, Borel simply rides the Derby and that Churchill Downs oval like no other. 2. The running joke this spring among racing's notoriously cynical insiders was, "Just what will the Fifth/Third Bank silks look like on ESKENDEREYA on Derby Day?" Given all of his financial issues and propensity to blow hard and make himself a target, you wonder how many people will be rooting for Ahmed Zayat's horse, and how many will be rooting against? Either way, he's bound to light media fires Derby week, so stay tuned. 3. The Arkansas Derby gets its Grade 1 status this year, and now lures the winners of the G1 Hopeful, G1 Breeders' Futurity and G2 Kentucky Jockey Club. Hats off to the Hot Springs crowd for doing everything they could this spring to make big races happen, even if its Apple Blossom cart was hastily tipped over.
This week's fearless forecast
This section previews the coming attractions in 3-year-old stakes and undercard races. Now that we're into April, we'll focus solely on the stakes races that become increasingly important. In the event of a big undercard performance, you'll read about it in Countdown's review section next week. Let's get right into the Grade 1 double of the Blue Grass and Arkansas Derby.
G1 Blue Grass (Saturday/Keeneland)
For weeks I've been ready to pull the trigger on MAKE MUSIC FOR ME (Alexis Barba) the next time he ran. Some of that enthusiasm was tempered last week when MACIAS and ALFARABI, horses he coasted past in the Pasadena Stakes, ran so poorly in the G3 Transylvania on Keeneland's turf course. But that's not the fault of 'MUSIC, and he's trained like a monster since his comeback win March 6. It just makes him more of a 3 or 4-star play than a 5-star, bet-with-both-hands special. If you want to knock whom he beat in the Pasadena, that's fine. But remember that this guy not once, but THREE times ran within 1-1/4 lengths of LOOKIN AT LUCKY, last year's champion 2-year-old. The 1 1/8-miles distance will be the big question for MAKE MUSIC FOR ME, whose pedigree certainly leans more toward a mile and whose best finishes have all been at 8 furlongs or shorter. This might be a bit of a bull-headed pick in the Blue Grass, but I've been hot lately and when you're hot, you go with your what your gut and accurate observations are telling you. INTERACTIF appears suited for the trip given his running style and pedigree, and he will be the horse to beat for the seam-busting Derby roster of Todd Pletcher. He's 4-1 in the morning line, but I have to disagree with my good friend Mike Battaglia (Keeneland's linemaker) on this one. INTERACTIF will go favored from this eye, in the neighborhood of 2-1 or 9-5, and be a highly difficult "out" for any of his challengers. PLEASANT PRINCE (Wesley Ward) has been re-directed to this race, a move I never like. After cashing checks at 50-1 and 29-1 in the Fountain of Youth and Florida Derby, it's legitimate to question any sort of value you'll get on this horse Saturday with Keeneland's favorite son, Julien Leparoux, riding. Given the facts that he doesn't need to win, just place decently enough for some more graded earnings, and the lack of value, PLEASANT PRINCE is a stand-against on the win-end for me. AIKENITE (Todd Pletcher) ran very well over this track last year and probably should have won the Breeders' Futurity. He's been aimed at this spot for two months and should be in peak condition. The question is: How far does he want to run by Yes It's True? It's especially fair to ask, considering he often flattens out late in his races after making a move. No matter, AIKENITE should run well Saturday and likely be a legitimate 2-3-4 contender on any gimmick tickets. ODYSSEUS (Tom Albertrani) is an impossible read for me in the Blue Grass, I'll just be honest. I've got him highly-ranked as a Derby prospect, but am rather confused and cold to him in the Blue Grass for a few reasons. Most of the horses he's beaten have not come back to do much, though EXHI winning the Rushaway at Turfway two weeks ago finally gave him something to brag about in terms of past competition. ODYSSEUS' sire Malibu Moon has produced only two winners on Keeneland's Polytrack, but one of those was G3 stakes winner Malibu Mint. Paternal grandsire A.P. Indy has been a dominant force in producing Keeneland Polytrack route race winners, so he might take to it. On talent, ODYSSEUS could go either way in the Blue Grass. He'll either win or be nowhere around from this opinion. Since he'll be second or third choice at 7-2 or less, I'm inclined to make him prove it to me Saturday. If he does, he's a serious racehorse for the first Saturday in May, a legit Top 5 contender in Louisville.
Blue Grass selections:
W) MAKE MUSIC FOR ME; P) INTERACTIF; S) AIKENITE.
G1 Arkansas Derby (Saturday/Oaklawn Park)
The Arkansas Derby roll call in recent years has been synonymous with Triple Crown race success: Smarty Jones, Afleet Alex, Curlin, Summer Bird et al. There's no reason to think that can't continue in 2010 with winners of the G1 Hopeful (DUBLIN), G1 Breeders' Futurity (NOBLE'S PROMISE) and G2 Kentucky Jockey Club (SUPER SAVER) all vying for favoritism. But will any of them want the classic distances? The survey is still out. SUPER SAVER and Calvin Borel figure to set the pace from the rail as this colt has never passed another rival in a race beyond 6-1/2 furlongs. How much pressure applied by NEW MADRID, NORTHERN GIANT, LINE OF DAVID, UH OH BANGO and/or PULSION will determine just how hot things get for SUPER SAVER. The faster they go early, the better things are for DUBLIN, who will be reunited with patient Terry Thompson for the Arkansas Derby after being replaced in the Rebel in favor of Corey Nakatani, whose Rebel ride was then widely criticized. Either way you evaluate the pace, NOBLE'S PROMISE should get an outstanding trip a few lengths behind the heat. He consistently carves out the same trip and puts himself in position to win late. It's fair to consider NOBLE'S PROMISE a question mark at 1-1/8 miles given his pedigree and tendency to be a hanger late in his races. His first workout after a grueling comeback try in the Rebel was terribly slow for him, but then he fired a bullet last Saturday to indicate perhaps he was bouncing back. There are some real mixed signals here. The more and more I look at the Arkansas Derby, the less I like it from a handicapping perspective. It's a fascinating race for a Derby prep, but I am having a hard time locking into an opinion of the race. It does not appear win-able on the front end throughout, though none of the closers inspire confidence. I've been saying for months that I don't think DUBLIN is a true route horse, though his closing style should fit the pace setup. NOBLE'S PROMISE hangs late, and could bounce off his hard Rebel effort. I think something stupid is brewing Saturday in the Arkansas Derby; I just have to figure out which horse will provide the shocker. UH OH BANGO (Kory Owens) might be more patient with a cleaner break and not being as fresh as he was in the Rebel. PULSION (Patrick Biancone) has gone from a deep closer to a run-off speedster, and now back to what? BERBERIS (Steve Asmussen) certainly has the closing style that fits this set-up, but is terribly behind in the class discussion. But his rapid 1:12 work for 6 furlongs at Fair Grounds March 17 is so very un-Asmussen-like that BERBERIS might be ready to burst out. Loyal readers of this column may recall we tabbed BERBERIS as a Countdown horse to watch after his Jan. 3 debut. Hey, this race produced Rockamundo, Sir Cherokee and Concern, didn't it? Asmussen has won the race twice in the past, and Summer Bird showed last year that a horse with only 2 career starts and a maiden win could factor. Why the heck not? Let's go with ...
Arkansas Derby selections:
W) BERBERIS; P) NOBLE'S PROMISE; S) SUPER SAVER
Last week's selections:
3-3-0-0; Countdown pitched a perfect game with on-top winners in the lllinois Derby (AMERICAN LION), Wood (ESKENDEREYA) and Santa Anita Derby (SIDNEY'S CANDY), beating two heavy favorites and cold-cocking the exacta in the Wood.
Season selections:
26: 8-4-3.
Everyone's a critic
This section recaps the week that was for the sophomore set. Fireworks and drama, welcome to the
2010 Santa Anita Derby
. Someone forgot to tell SIDNEY'S CANDY (John Sadler) those age-old, tried-and-true racetrack rules that synthetic tracks bring good horses and bad horses together and dull natural speed. After spread-eagling the G1 Santa Anita Derby field by 4-1/2 lengths (including 7-1/4 lengths from first to fourth), next up for 'SIDNEY will be those equally uniformed discussions about how he's not a dirt horse either, despite a pedigree that screams nothing but dirt. But before anyone can let the tea kettle cool and even think about what the Santa Anita Derby means going forward for the winner, it's impossible not to talk about the near-disaster that faced 2-year-old champion LOOKIN AT (not so) LUCKY. Not only did 'LUCKY have his own Kentucky Derby rehearsal in tight spaces under the wire the first time, but jockey Garrett Gomez had him in a horrible spot directly behind the horse to beat, leader SIDNEY'S CANDY, for much of the running. The spot had "box" written all over it as the entire field could have played the role of tailor and hemmed him in. To his credit LOOKIN AT LUCKY got three-quarters of a length up into a hole on the turn, but the NBC telecast's overhead camera shows that jockey Victor Espinoza did nothing wrong from this eye on WHO'S UP. There's no discernible move on his or the horse's part to change paths, and Espinoza's subsequent suspension appears unwarranted. The post-race fisticuffs and verbal barrages from jockeys, trainers and spouses all makes for lousy sportsmanship and has no place in the game. But it makes for great TV and columnists' fodder. The stewards stepped in and suspended Espinoza for three days for reckless driving and fined Gomez $750 for putting up his dukes. Meanwhile the folks at Animal Planet are chagrined that nothing this good happened during the two seasons of its canceled series "Jockeys." Sure beats watching Mike Smith and Chantal Sutherland sip wine at the bistro. SIDNEY'S CANDY, meanwhile, had a solid stumble at start, but didn't run off with jockey Joe Talamo as so often happens when adrenaline kicks in after a troubled break. SIDNEY relaxed nicely and then exploded late with a :23.22 fourth quarter that was simply awesome. He galloped out best of all, even better than late-running runner-up SETSUKO. The troubled start was the second such issue in the last four races since SIDNEY'S CANDY has come back to the races at the end of 2009. That's the real concern with this guy, more so than any doubt he can last the Derby distance. He'll get 1 1/4 miles against top-class horses, no question in my mind. But if he breaks like he did Saturday or Dec. 30 when he arrives in Louisville, he'll be thirteenth, cut to pieces and finished before they get 100 yards into the Derby's rodeo. SETSUKO (Richard Mandella) trailed much of the running, then swooped out once the field straightened for home, so he didn't lose all that much ground when you watch the stretch run and see him out mid-track. Was this more of a "pick up the pieces" run or a strong close? I say SETSUKO closed pretty well given the closing splits and visual look to his stride through the lane. He probably runs third if LOOKIN AT LUCKY doesn't get in trouble, but even so, that's a Derby-caliber effort projecting out in distance. SETSUKO is bred strictly for dirt by Pleasantly Perfect and is undeniably a 1 1/4-miles horse as much as anyone in the class of 2010. CARACORTADO (Mike Machowsky) broke very well and clean, but when CARDIFF GIANT and SKIPSHOT shot up past him to go after SIDNEY'S CANDY, jockey Paul Atkinson decided he didn't have to do the dirty work. Then, when Atkinson saw he was going to be stuck on the rail down the backstretch, he sucked CARACORTADO back off of it and let others go on, leaving Garrett Gomez to swallow down onto the fence for the spot he vacated. CARACORTADO dropped back from third to ninth to gain some clearance, but when 'LUCKY later steadied, Atkinson then hesitated at the point he wanted CARACORTADO to be advancing. CARACORTADO then angled out in upper stretch and did just OK coming home, not nearly as explosive as he was earlier this spring for a second straight race. There are definite excuses for CARACORTADO in this race, and definite concerns that he's over the top. Machowsky has said he will freshen up and await the Preakness if they can't get CARACORTADO into the Kentucky Derby. I'd recommend they do that regardless. A fresh CARACORTADO would be interesting at Old Hilltop and probably his best chance to win a Triple Crown race. One final post-script on LOOKIN AT LUCKY: His two preps this year couldn't be any more Derby-esque. The Rebel and Santa Anita both saw him almost go down in traffic squabbles. But it's fair to question now if 'LUCKY has the kind of push-button acceleration that not only makes great horses, but also keeps them out of such pickles. Remember, the trip also beat him in the Breeders' Cup Juvenile. The Santa Anita Derby splits were fantastic :24.00, :24.50, :23.83, :23.22 and :12.45 for 1 1/8 miles in 1:48.00.
Wood Memorial
The Wood Memorial confirmed many of the assertions made this spring in Countdown. ESKENDEREYA (Todd Pletcher) has been the top stakes performer of 2010 and deserves the headlines; JACKSON BEND (Nick Zito) is a tough, little son-of-a-gun and continues to defy the experts; and AWESOME ACT (Jeremy Noseda) was not as good as most people thought. ESKENDEREYA sat a perfect trip three-wide down the backstretch behind the two pacesetters, moving easily and at any time could have taken them. When jockey John Velazquez nudged to go on, the Wood was never in question, and "The Big E" was never touched with the whip once. He cornered nicely, even out in 3-4 path, and galloped out easily best. This was just a perfect performance, as the son of Giant's Causeway reached out nicely through the lane, with his head down on his business. If you want to pick apart flaws as to why you think ESKENDEREYA won't win the Kentucky Derby, there's time for that. But just assessing the Wood Memorial, there's nothing to nit-pick. He did it all right and came home the last furlong in a fantastic :12.26 while shut down. The race splits were easy early and rhythmic late in :24.32, :24.89, :24.33, :24.19 and :12.26. AWESOME ACT had a slight bobble at the start, but no real ground loss or change to his running style. The stable reported he lost his front-left shoe, presumably at that point. AWESOME ACT had the same menacing look at the top of the Wood stretch as he did in the Gotham while under a hammerlock, but this time he didn't have anything to offer the last 3/16 of a mile. There will tons of excuses for AWESOME ACT, because so many people were picking him as a wiseguy horse. But he certainly looked to be getting over the ground splendidly into the stretch and simply found the company tougher to blow by than the Gotham creampuffs. A horse's power and push-off all comes off the back feet, so losing a front-left shoe is a noteworthy fact, but hardly a reason to draw a line through a race on just that note. AWESOME ACT will stay a wiseguy horse in Kentucky, and you can have him without me, unless he's observed to be doing ultra-sharp on the track Derby week from my own eyes. JACKSON BEND had a perfect trip in the 2-path just outside of cheap speed while going a slowish pace. He did what he was supposed to do and held gamely for second, but was no match once again for ESKENDEREYA. The little fella is a scrapper and you have to root for horses like 'JACKSON. Bob Baffert won a couple of Derbies with scrappers like Silver Charm and Real Quiet, who hardly were win machines in the spring of their 3-year-old seasons but were battle-tested. JACKSON BEND probably can't win the Kentucky Derby, but come May 1, 19 others will also be in that boat. He deserves to dance and let the next few weeks play out. SCHOOLYARD DREAMS was a bit farther back early than usual, saved ground for much of the running and had no real excuse until mid-stretch, when he didn't have much of a seam to get between JACKSON BEND or AWESOME ACT. He's similar in talent to that type of horse, definitely in the ballpark, but a cut below the division's superstars. That's an awfully crowded group, those sitting below the Big 3 up top.
Illinois Derby
AMERICAN LION (Eoin Harty) has been high on my radar all spring, and the hope was that he'd excel on the front end and wire the G2 Illinois Derby. He did just that. So I'm all over him as a homer, right? Guess again. I was tickled at the 3-1 price and wire-to-wire win, and as a true fan of the horse felt great for him and the connections to get a big victory on the Derby trail. But absolutely nothing about AMERICAN LION's Illinois Derby victory makes me feel he'll be anywhere near the top of the Kentucky Derby chart in three more weeks. The pace was pedestrian and the competition soft at Hawthorne. AMERICAN LION was allowed to win this race essentially with one strong quarter-mile run. Check out the splits and you'll see what I'm talking about -- :24.89, :24.43, :23.90, :25.02, :13.07. After milking along slow the opening half-mile AMERICAN LION and YAWANNA TWIST (Rick Dutrow) spurted clear the third quarter and separated themselves from the field. When YAWANNA TWIST was exposed as a terrible 6-5 favorite and a horse incapable of 9 furlongs at this point in his career, there was nothing left on the table to tame AMERICAN LION in the stretch. The closers were mediocre to bad on this day, no one making up any decent ground, pace or no pace, and 'LION was able to open up late despite taking :38.05 the last three furlongs and waltzing :13.07 the final furlong. Yes, the Hawthorne track was playing slowish. But watch the horse move and he's not roaring. Running with his head up, AMERICAN LION once again was not laying it down any better on dirt than on synthetics, displaying the same high action and style as before. There's an old scribble I make in my past performances with horses like this: "no lead, no pass." It's a no man's land that no horse wants to be in when it comes to race set-up. AMERICAN LION isn't fast enough to lead the speed horses in Louisville, and not good enough to pass anyone of significance late. My fandom will be rooting for AMERICAN LION to run well on Derby Day, but my wallet will have Super Glue on the billfold.
Bay Shore
EIGHTYFIVEINAFIFTY (Gary Contessa) led this carousel of a sprint stakes around the track, literally charting out 1-2-3-4-5-6 the entire way on Saturday at Aqueduct. The last furlong was in just :13 flat for 7 furlongs and absolutely nothing about this rather unpolished performance makes you think this is a classics horse. But his connections are aiming at the G3 Derby Trial and hope to earn a possible Kentucky Derby start with back-to-back one-turn races. 'EIGHTYFIVE has no business in the Derby from my eye, and will only help incinerate the pace if he makes the gate. Show us you can corner around two turns before clogging up the America's greatest race. What if he freaks on the clubhouse turn and wipes out 15 horses after his one and only disastrous route try in the Whirlaway?
Quick Hitters
Three essentially guaranteed Kentucky Derby starting slots are in play this weekend with the winner's share of the Blue Grass ($450,000) and the one-two purse shares for the Arksansas Derby ($600,000 and $200,000). The connections of horses like SETSUKO ($180,000) are pulling for one-two finishes by horses already qualified on earnings, specifically NOBLE'S PROMISE and DUBLIN to run one-two in Arkansas, and either AIKENITE or INTERACTIF to win the Blue Grass ... Next week's menu provides just the Grade 2 Lexington from Keeneland ...
High Fives
Jeremy Plonk's Top-5 rated performances by class so far this year (Dec. 26-present). Maiden and allowance races have now been dropped as we're in serious stakes-prep mode.
Stakes Race
1. ESKENDEREYA (Wood, Aqueduct, April 3) * new *
2. SIDNEY'S CANDY (Santa Anita Derby, April 3) * new *
3. ESKENDEREYA (Fountain of Youth, Gulfstream, 2/20)
4. LOOKIN AT LUCKY (Rebel, Oaklawn, 3/13)
5. SIDNEY'S CANDY (San Felipe, Santa Anita, 3/13)
Put 'em in the gate!
Can't wait for the first Saturday in May? Me either. Each week I'll give my top 20 contenders based on potential for the 1 1/4-miles distance for the Kentucky Derby. This will be a fluid list throughout the season.
Note: fillies are only included when their connections make a clear indication they are pointing for Triple Crown races
. Send your list to me at
Jeremy@HorseplayerNOW.com
and I'll pick one fan's top 20 each week to appear with mine in Countdown to the Crown here at ESPN.com. Please put "TOP 20" in the subject line and include your first name and city/state in which you reside.
Who is done running and could fill the gate? Graded stakes earnings in parentheses.
| | |
| --- | --- |
| 1. LOOKIN AT LUCKY ($1,480,000) | 11. DISCREETLY MINE ($340,000) |
| 2. RULE ($645,000) | 12. DEAN'S KITTEN ($326,475) |
| 3. SIDNEY'S CANDY ($630,000) | 13. AWESOME ACT ($285,000) |
| 4. ESKENDEREYA ($600,000) | 14. HOMEBOYKRIS ($250,500) |
| 5. MISSION IMPAZIBLE ($473,434) | 15. BACKTALK ($225,916) |
| 6. ICE BOX ($457,500) | 16. RADIOHEAD ($196,332) |
| 7. D'FUNNYBONE ($420,000) - Preakness? | 17. SETSUKO ($180,000) |
| 8. ENDORSEMENT ($400,000) | 18. A LITTLE WARM ($180,000) |
| 9. CONVEYANCE ($386,000) | 19. CARACORTADO ($153,000) |
| 10. AMERICAN LION ($378,000) | 20. YAWANNA TWIST ($147,000) |
Jeremy Plonk's top 20: Week 14 of the 2010 season
| | |
| --- | --- |
| 1. LOOKIN AT LUCKY | 11. ENDORSEMENT |
| 2. ESKENDEREYA | 12. CONVEYANCE |
| 3. SIDNEY'S CANDY | 13. MISSION IMPAZIBLE |
| 4. DROSSELMEYER | 14. MAKE MUSIC FOR ME |
| 5. INTERACTIF | 15. CARACORTADO |
| 6. ODYSSEUS | 16. AMERICAN LION |
| 7. SETSUKO | 17. RULE |
| 8. NOBLE'S PROMISE | 18. SUPER SAVER |
| 9. JACKSON BEND | 19. AIKENITE |
| 10. ICE BOX | 20. DISCREETLY MINE |
Countdown reader Joe in Cranston, R.I.
| | |
| --- | --- |
| 1. ESKENDEREYA | 11. JACKSON BEND |
| 2. SIDNEY'S CANDY | 11. PLEASANT PRINCE |
| 3. ODYSSEUS | 12. MISSION IMPAZIBLE |
| 4. LOOKIN AT LUCKY | 13. ENDORSEMENT |
| 5. AWESOME ACT | 14. CONVEYANCE |
| 6. ICE BOX | 16. SUPER SAVER |
| 7. DUBLIN | 17. DISCREETLY MINE |
| 8. NOBLE'S PROMISE | 18. A LITTLE WARM |
| 9. INTERACTIF | 19. CARACORTADO |
| 10. SETSUKO | 20. RULE |
Jeremy Plonk has been an ESPN.com contributor since 2000 and is the owner of the handicapping-based Web site HorseplayerNOW.com. You can E-mail Jeremy your Top 20 contenders list, or any questions about the 3-year-old or national racing scene, at Jeremy@Horseplayernow.com.
Horse
In addition to being a longtime contributing writer to ESPN.com's Horse Racing section, Jeremy Plonk is the editor of The HorsePlayer Magazine.
SPONSORED HEADLINES
MORE HORSE RACING HEADLINES
MOST SENT STORIES ON ESPN.COM