Countdown to the Crown: March 13, 2009
Updated:
March 27, 2009, 2:11 PM ET
By
Jeremy Plonk
| Special to ESPN.com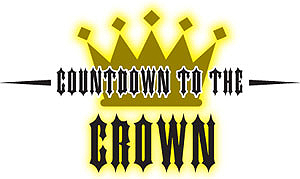 Editor's Note: Countdown to the Crown returns for its fourth season as one of the most comprehensive handicapper's analyses of the 3-year-old scene. Posted each Friday from Jan. 1 through the Belmont Stakes, Countdown keeps you apprised of the rising stars in the sophomore class from the maiden ranks to the Grade 1 stakes. Click on the links below for videos and past performances, courtesy of Equibase.
3 things you won't read anywhere else
Opinions are like the bills in your wallet. Some are easier to change than others.
1. Rick Dutrow worked on Kip Deville's "hind end" and won a Breeders' Cup Mile. His latest patient is PATENA, who will be released in Saturday's Louisiana Derby. Dutrow might very well be considered the Big Apple's most famous "Assman" since Seinfeld's Cosmo Kramer mistakenly received a proctologist's license plate sporting the same name.
2. What does the G3 Gotham win by I WANT REVENGE mean to the big picture? It means there's no doubt that PIONEEROF THE NILE deserves top billing right now. 'REVENGE could not match him out west and the farther they go, the more 'NILE should extend that edge. He moves to my No. 1 this week in accordance. Also, fellow rival PAPA CLEM has to zoom up the charts, even in advance of his Louisiana Derby date Saturday.
3. No more "Can he run on dirt?" chatter. It's gotta stop. Did you see I WANT REVENGE in the Gotham ... or Sierra Sunset in last year's Rebel, or Gayego in last year's Arkansas Derby? More recently, tally up three Derby preps in the last three weeks won in first-time dirt fashion (Gotham, Borderland Derby and Turf Paradise Derby). Don't even make me break out older horses like Zenyatta and Student Council winning the Apple Blossom and Pimlico Special, respectively. And if you want to mention Colonel John in last year's Derby, I suggest you watch the video to find far more excuses than the man-made dirt he handled just fine in winning the Travers.
This week's fearless forecast
This section includes a preview of the coming week's 3-year-old races to watch. Belly up to the bar for four massive stakes races coast-to-coast. We also have the first automatic berth in the Derby 135 field coming Wednesday in the Kempton Derby Challenge in jolly old England. Since the field for that one is not set in time for our "Countdown" posting this week.
Louisiana Derby and Rebel weekend kicks off later today with Friday cards at Fair Grounds and Oaklawn. An intriguing sophomore EVERYDAY HEROES makes his second start in the Race 9 allowance sprint feature in Hot Springs. Trained by Tim Ritchey of Afleet Alex fame, this one completely slipped through the "Countdown" cracks in his debut (our apologies, didn't think we could miss one?!). After seeing his 92 Beyer, film study was necessary. He's a traveler who's awfully tough on himself and seems to hit the ground hard -- as was Barbaro, so it's not a knock, but a point that might suggest a grass future or possibly that he would be a strong mover on the all-weather. Tab him in a race like the Lexington if he runs well today. His female family looks all-sprint, but it's also the same female family that produced Ghostzapper (and like EVERYDAY HEROES, the Horse of the Year also was sired by Awesome Again).
Friday's Fair Grounds Race 9 maiden sprint features several runners exiting the spectacular debut win by Dale Romans' HULL. Among them are runner-up TRIP IN TIME for Ronny Werner, whose bullet drill since then points him to the winner's circle. The Friday slate also includes a turf route maiden at Santa Anita in Race 5, where we've been waiting for British import EGYPT to reappear. Two runners already have returned to win out of his US debut, where he was a troubled fourth. METEORE will make him run for the money.
Surrounding Fair Grounds' big Louisiana Derby dance on Saturday are several must-see 3-year-old tilts on dirt and turf. Sensational filly RACHEL ALEXANDRA headlines the G2 Fair Grounds Oaks and could be ready for the boys with another mind-blowing effort. Race 4 allowance routers battle in a heat that drew G3 Lecomte third-place finisher AU MOON. Meanwhile, Steve Asmussen counters with dominating maiden winners FIERCE THUNDER and OMNISCIENT. Any of the three could be a G2 Arkansas Derby candidate with a big performance.
Saturday's Gulfstream card opens with the stretch-out candidate POLISHED in the opener for Carl Nafzger. The back half of the early double includes a bet-back exacta in Race 2 when SINGLE MALT finally gets the two-turn route he's been begging for. His form was flattered Wednesday when his maiden conqueror JUST A COINCIDENCE came back to beat a stout allowance group. This nine-furlong race also includes must-watch CONVOCATION, Jimmy Jerkens' impressive debut runner-up whom we suggested would relish this stretch-out.
In addition the big main-track stakes this weekend, Gulfstream offers the G3 Palm Beach for turfers, matching Hallandale Beach Stakes 1-2 finishers DUKE OF HOMBERG and LIME RICKEY. The 'DUKE should reign again and inhale the added sixteenth. You can also whet your turf whistle Sunday in the Pasadena Stakes from Santa Anita, featuring rocket-fast LEEDSTHEWAY and WALL STREET WONDER both stretching out after placings in the G2 San Vicente on the Pro-Ride.
G2 Louisiana Derby (Saturday/Fair Grounds):
California-based shippers have dominated the Fair Grounds sophomore scene in recent years, including three Louisiana Derby winners in the past five renewals: Peace Rules, Wimbledon and High Limit. That's great news for PAPA CLEM (Equibase PPs here), who comes east in search of dirty riches, and on the heels of rival I WANT REVENGE cold-cocking New York's Gotham one week ago. Add to the equation a decided lack of early speed in the Louisiana Derby, and it appears that the wide-drawn PAPA CLEM could pop out of there quickly and hold this field at his mercy.
But for every ounce that the local Fair Grounds contingent this season has lacked in speedy brilliance, it has thrown around a hundred pounds in toughness. This is a good, battle-tested group of performers awaiting PAPA CLEM, including FRIESAN FIRE, the first horse to win both the G3 Lecomte and G3 Risen Star in 15 years. The Larry Jones trainee rocks 'em steady and can make his own trip. He'll need to call on some of that skill set due to a wide draw. Meanwhile, PATENA may have been second-best in the Lecomte, but since has traded hands to the Rick Dutrow barn and on Monday announced he was a big-time player when smoking a bullet five panels in :59.40 at Gulfstream. Dutrow has said the horse suffered a cough for about 10 days, but appears to be shaking the cobwebs out. PATENA was visually very impressive in the Lecomte, an efficient mover with a wonderful pedigree screaming out for more distance. He does not need to win the Louisiana Derby to be a serious player in Louisville, but a victory would be no shock. And don't be surprised if he shows much more early speed against this cast.
FLYING PEGASUS overcame a disastrous post No. 12 to be a clear second in the Risen Star, and he drew post No. 5 Saturday in luring John Velazquez for the first time. The mount opened when Robby Albarado opted to ride PATENA in what had to be a tough call. Deep closers GIANT OAK and SOUL WARRIOR both had traffic-filled trips in the Risen Star and figure to be running on late if someone can engage PAPA CLEM early enough to flatter their late kick. SOUL WARRIOR adds blinkers and remains a serious Derby sleeper from this corner. Fellow stretch-runner TERRAIN makes his 2008 return in a tough spot, though trainer Al Stall has finished second in this race two years running (Ketchikan and My Pal Charlie). Traditionally the Louisiana Derby has been a closer's paradise, with only one wire-to-wire winner in the past 17 years, High Limit.
GIANT OAK (Equibase PPs here) will be everyone's buzz horse after a nightmarish trip in the Risen Star. Since then, he's had a minor setback with a mouth problem and lost his jockey, 2008 Hall of Fame inductee Edgar Prado. GIANT OAK also took a bad step after his workout Saturday, though reportedly collected himself and appeared no worse of the wear. Win, lose or draw, he's certainly one that will tell us a lot by his performance Saturday. But I still like SOUL WARRIOR much more in the Louisiana Derby when comparing the two hard-luck Risen Star closers.
FREE COUNTRY has been working bullets in Florida for Ken McPeek since a no-punch effort at Tampa Bay Downs. Perhaps he gets a mulligan given that was a different surface than he's accustomed to, but Fair Grounds won't exactly be familiar confines. UNO MAS was fourth in the Lecomte, third in the Risen Star and trainer Asmussen has won this race with Pyro and Fifty Stars, the latter a 20-1 shot closing down that long FG stretch. NOWHERE TO HIDE will scratch in favor of the Tampa Bay Derby.
Six of the Top 20 horses in my ranking this week (see below) are in the Louisiana Derby gate, making this the deepest two-turn prep run anywhere in America this year by a furlong, even if it lacks a brilliant headliner at the top of the marquee.
As we like to do in the two-turn races, here's a look at the projected Louisiana Derby pace scenario:
SPEED

PRESS

MIDDLE

CLOSER

PAPA CLEM

FLYING PEGASUS
PATENA
FRIESAN FIRE

FREE COUNTRY
UNO MAS
SOUL WARRIOR

TERRAIN
GIANT OAK
G2 Rebel (Saturday/Oaklawn):
The fastest-rising Triple Crown race on the map has become a star magnet in recent years. Upgraded to G3 status in 2007 and a G2 for the first time last season, the Rebel once again has lured a superstar in OLD FASHIONED. He follows the trail taken by such notables as Smarty Jones, Lawyer Ron and Curlin. The Larry Jones-trained OLD FASHIONED once again should have pace-setting SILVER CITY in his crosshairs, providing a Southwest Stakes sequel.
The key to a potential upset could be the ride by Jon Court, the new pilot aboard SILVER CITY. In the Southwest, Miguel Mena (who opted to stay and ride the stakes-laden program at Fair Grounds on Saturday) aggressively took the race to the favorite and tried to run him off his feet. Those tactics did not work, as OLD FASHIONED proved superior and passed him with relative ease. To turn the tables, Court might be better-served to try and back up the fractions and make it a sprint to the wire, not a sprint down the backstretch. That should keep more horses in play turning for home, but if the two stars are as good as I think they are, then they'll have the 1-2 showdown to themselves inside the final furlong.
Both SILVER CITY and OLD FASHIONED came out of the Southwest in fine form; each posted a big workout at the Fair Grounds in the past week. SILVER CITY drilled a mile for fitness in a strong 1:39 flat, while OLD FASHIONED flash a bullet five-eighths in :59 flat. The "big two" look too fast and too classy. It's their race to lose.
Six new faces join the fray, all of which are exiting victories of varying levels of repute. WISE KID, HIS GREATNESS and CAPTAIN CHEROKEE earned high marks from "Countdown" in two-turn races, while HAMAZING DESTINY dazzled in a sprint. POINTING HOME was slow late in his mile win, while WIN WILLY may not have enough damside pedigree to move forward off his sprint win. The price play among this group definitely would be HIS GREATNESS, who will be completely overlooked and one of the biggest prices on the board. He made two moves in his mile allowance win and that's really hard to do, especially off of a fourth-month layoff.
HAMAZING DESTINY left a great impression five weeks ago, relaxing and then coasting his way to the lead four-wide while under wraps, cornering like a diamond-cutter and reaching out nicely to the wire before galloping out strongly. The only knock was his competition, which has not distinguished itself since. If you want to see an intriguing workout pattern, look what Hall of Famer D. Wayne Lukas has done with him since his acquisition from Mac Robertson. HAMAZING DESTINTY's four drills have gradually descended from one mile to three furlongs, very unconventional for a sprinter trying to stretch out on the class rise like this. Never question Lukas on strategy; he's got my faith. If anyone is going to get this horse to make the necessary move forward, he's in the right hands. But HAMAZING DESTINY looks a bit short on pedigree beyond the Rebel's 1 1/16 miles.
Steve Asmussen has won the Rebel three times and divides his forces Saturday by sending Midnight Lute's little bro CAPTAIN CHEROKEE north from Fair Grounds. Asmussen is batting only 12 percent at the OP meeting, and his Fair Grounds movers have not fared strongly in Hot Springs. But this colt really corners nicely and can slingshot his move coming out of the turn. WISE KID has been coming out of key races all season and made a huge professional leap last time out with the addition of blinkers. He'll run all day and has the best route pedigree of any horse in this field moving forward. On just 15 days' rest, he could be much more lethal in the nine-furlong Arkansas Derby next time out and use this race as a great building block.
POLTERGEIST, well beaten in the Southwest, was head-strong into the first turn in his allowance win, but was much the best that day. He instinctually wants to chase, and these horses are too fast for him to chase and pounce. Note that a bruised heal has slowed the progress of Southwest closer FLAT OUT, and trainer Scooter Dickey has opted to train up to the Arkansas Derby.
As we like to do in the two-turn races, here's a look at the projected Rebel pace scenario:
SPEED

PRESS

MIDDLE

CLOSER

SILVER CITY

OLD FASHIONED

HAMAZING DESTINY
POLTERGEIST
WISE KID
HIS GREATNESS

WIN WILLY
CAPTAIN CHEROKEE
POINTING HOME
G3 Tampa Bay Derby (Saturday/Tampa Bay Downs):
What happens when nearly every horse in an 11-horse field wants to sit about two lengths off the pace? Chaos. Saturday's G3 Tampa Bay Derby figures to be completely about trip, luck and decision-making from the jockey corps. Every single horse in this field was within three lengths of the leader after a half-mile in their most-recent start. But only the classy pair of HELLO BROADWAY and BEAR'S ROCKET owned the lead, and each found themselves pace-setting only because no one else in their respective races (Hutcheson, Holy Bull) wanted to make the running.
BEAR'S ROCKET has a tough post No. 9 to overcome given all the similar speed to his inside, as does pace-pressing G3 Sam F. Davis Stakes winner GENERAL QUARTERS, who breaks next door in the eight-hole. It will be critical for both to map out a course that provides the least resistance, but neither is in big-race hands in terms of rider. HELLO BROADWAY, the likely favorite for Barclay Tagg, won't have that worry as the ever-aggressive, big-race jock Eibar Coa handles the reins. That duo won last year's Tampa Bay Derby with Big Truck, and Coa aims to become a three-time winner of the race.
While HELLO BROADWAY (Equibase PPs here) would benefit most, Kentucky Derby-wise, from a lesson-learning trip behind runners in his two-turn debut, the potential logjam at Tampa could force Coa's strategy to simply get ahead of the mess and make them come catch the field's classiest performer. He'll still get another prep between now and Louisville to educate himself. If he goes for the lead, he'll likely have JOIN IN THE DANCE to tango with, coming off of nothing but sprints in his six-race career. He's the most logical target with eight or nine horses wanting to play the role of his shadow.
Overcoming a tough trip is something SUMO already knows quite well. The Graham Motion trainee continues to progress and should love more distance, but his G3 Davis effort at this same 1 1/16 miles distance proved he's capable over the trip and track. From post 10 that day, he clearly was second-best and reunites with aggressive-riding Jeremy Rose. With a bit of a swap in the post positions, it would be no shock to see him turn the tables on G3 Davis champ GENERAL QUARTERS, who will have to concede six pounds to the entire field (122-116) while picking up a six-pound handicap off his last win. These two are tough to separate.
NOWHERE TO HIDE lands here for Nick Zito after cross-entering in the Louisiana Derby and drawing the 10-hole. He fits well against this group, class-wise, and it's rewarding to see an A-list jockey like Alan Garcia aboard in a race that could come down to an icy move. Despite all the route pedigree you'd ever need, he's been a punchless late in races throughout his career.
No Tampa-based horse has won its Derby since Burning Roma in 2001, but GENERAL QUARTERS certainly should prove as formidable as any local in that dry spell. Typically I like to map out the pace scenario in the two-turn races, but this one defies any educated guesses. Put JOIN IN THE DANCE at the engine, WARRIOR'S REWARD in the caboose, and hop on any of the boxcars in the middle.
G2 San Felipe (Saturday/Santa Anita):
When the No. 1-rated Triple Crown prospect in the country faces six rivals, three of which have never attempted a stakes race, drama should not be part of the script. That's the case in a tin-can-alley renewal of the San Felipe, where the six cans are set up and PIONEEROF THE NILE should pistol-whip them down and take home his prize. The Bob Baffert trainee has been training out of his skin since winning the Lewis Memorial five weeks ago. For a closer look at him schooling, check this out.
The caveats in the San Felipe are two-fold. 'NILE must spot his rivals a hefty seven pounds apiece while trying to close from well back in a race without much of an early pace melee. FEISTY SUANCES, who trainer Darrell Vienna says is only 50-50 to run, should be able to freewheel on his own, but few riders in the race will respect that one's ability to run off and hide, so David Flores should be able to back up the fractions. Still, PIONEEROF THE NILE was able to track closer to the pace when need-be in the CashCall Hollywood Futurity last fall, giving the impression that Garrett Gomez can call his shot here. Bob Baffert figures to notch his fourth San Felipe win and send 'NILE to the Santa Anita Derby for a pursuit of front-runner THE PAMPLEMOUSSE.
Trainer Michael Machowsky entered his peaking KELLY LEAK into the San Felipe in the off chance something were to happen to PIONEER OF THE NILE between entry day and race day, thus leaving a G2 stakes pot for the taking. He's likely to scratch in favor of next month's G1 Santa Anita Derby. Off a pair of solid turf-mile performances, he will get the distance for sure and would be a clear second choice if he stays. The main "second-money" rival would be JERANIMO, who likely will sit a perfect trip behind an over-extended pacesetter, FEISTY SUANCES, and get first dibs on the lead turning for home.
SHAFTED did not show up in the Lewis at all and has only had two works in five weeks since, though he does appear better than that. NEW BAY did not finish his six-furlong sprint in any fashion that indicates to me that he'll want the distance. He also could scratch in favor of Sunday's grassy Pasadena Stakes.
As we like to do in the two-turn races, here's a look at the projected San Felipe pace scenario. Potential scratches could drastically reface this projection, of course:
SPEED

PRESS

MIDDLE

CLOSER

FEISTY SUANCES

JERANIMO

KELLY LEAK
NEW BAY
HE'S REALLY BIG

PIONEEROF THE NILE
SHAFTED
Everyone's a critic
This section recaps the week that was. Turns out, I WANT REVENGE (Equibase PPs here) simply was the slam-dunk in last Saturday's Gotham that we feared in "Countdown". The wagering hope was that a freak or two existed in MR. FANTASY or IMPERIAL COUNCIL to challenge him, and while both ran exemplary races for their stage of development, the only freak in the house was 'REVENGE.
The Jeff Mullins trainee toyed with this cast like a cat and a shoestring, gluing himself to the slow pace set by MR. FANTASY (:48.45 for the opening half-mile) and then opening up late with every stride. This rated as a beautiful performance by any measure, rolling home late in :23.77 and :6.19 splits that looked even better when you watched him bound through the gallop-out as impressive as could be asked with his ears bouncing to and fro as if to signal he was entertained by it all. The final time of 1:42.65 easily topped the last four Gothams raced at the 1 1/16 miles distance. It blew away the clockings of recent Gotham champs and eventual G1 and G2 winners Visionaire and Cowtown Cat by two full seconds.
MR. FANTASY, who could not quicken in his first class test while giving away much experience, tired late and was edged for second by IMPERIAL COUNCIL. Keep in mind that MR. FANTASY ran the distance in approximately 1:44 2/5, a time fast enough to win the past two Gothams and four lengths quicker than his allowance win that netted a 93 Beyer. Trainer Kiaran McLaughlin said they would have won by five if I WANT REVENGE didn't show up. He's probably right. The inexperienced prodigy remains a future star candidate, though he cast a serious cloud about any chance to be a 1 1/4 miles horse with only one more prep race. His light resume also showed when he was hot in the paddock, trickled some kidney sweat in the post parade and looked wet on the neck going into the starting gate. The Illinois Derby, dominated by speed horses historically, would be a positive building block next.
IMPERIAL COUNCIL built his resume solidly with a late-running effort for the place, some 8-plus lengths in the rearview mirror of I WANT REVENGE. The Shug McGaughey trainee got what he needed from the race and should move forward nicely to the Wood Memorial at nine furlongs. He galloped out very well, as did the winner. A good late run in the Wood will have IMPERIAL COUNCIL as everyone's wiseguy horse for the Derby, and he deserves your respect. I project that he's the Gotham's best 10-furlong prospect for the first Saturday in May. 'COUNCIL is nowhere near his peak yet, while I WANT REVENGE might have showed his best hand Saturday. But, boy, what a hand! I rank it the best stakes performance of 2009 to date.
Just like in New York, it was the Jeff Mullins show on Saturday at Santa Anita as well. His rookie LEAVENWORTH sped off with a sharp maiden sprint win despite setting wicked fractions from the rail (:21.74, :44.54). His daddy, Forest Wildcat, is all sprint, but this guy looked awfully impressive through the wire and gallop-out, while he beat a very promising horse in UNIONIZE (who had been second to POINT ENCOUNTER in his debut and should be a 1-5 shot next time in the maiden ranks).
Gulfstream's key undercard race of the week came Wednesday, but the mile allowance crew staggered home behind Nick Zito's improving JUST A COINCIDENCE. This Forestry colt continues to look like a one-turn performer at most, shifting some in the lane and coming home in just :26.14 (:13.55). GONE ASTRAY, the maternal grandson of Inside Information, stalked wide and came home a non-threatening second in an effort that won't catapult him directly back to the major stakes consideration. No one in this race, which also featured BZ WARRIOR, galloped out with any fervor.
Sticking to Gulfstream, Todd Pletcher's Peruvian import AL KHALI scored a one-paced allowance victory last Friday in his US debut. He relaxed nicely and had this one gift-wrapped as Remsen runner-up ATOMIC RAIN drifted badly and lost his leg action. They walked home in :13.81 the final furlong of this 1:51.39 contest at 1 1/8 miles, and AL KHALI did not show any turn of foot on the far turn, leaving himself wide. Pletcher said a major stakes April 4 or 11 could be next, and I'd prefer to see this guy at Keeneland with that one-paced, grinder's style that reminds me a bit of Cowboy Cal.
Also at GP, thumbs up to Barbaro's little brother NICANOR (Equibase PPs here), who ran a bang-up second in Saturday's Race 8 maiden sprint. NICANOR broke much sharper than his debut and announced from the opening jumps that this would be a different result. Though he fell short to odds-on favorite CUSTOM FOR CARLOS, he re-rallied nicely in the final yards after surrendering the lead and moving off the fence. NICANOR galloped out beautifully and should be set up for a maiden breaker short or long next time. Eddie Kenneally's CUSTOM FOR CARLOS ran through the wire very strongly as well and came back looking like a million bucks. The top pair quickened in a stellar :23.98 third quarter (:12.70 final furlong). Troubled DUBINSKY and DISCREET STREET deserve another look in this potential key race.
On the left coast, Bob Baffert ran 1-2 in last Friday's mile maiden heat at Santa Anita as MYTHICAL POWER collared the speedster STREET CAR over a :25.09 final quarter-mile. Jockey Garrett Gomez nearly fell out of the winner's saddle when he had to lean so hard to get a lead change in upper stretch. STREET CAR should be gonzo next time in a turn-back to sprinting after this endurance builder.
Also at "The Great Race Place," Wednesday's stout Race 6 allowance sprint came up stakes-tough, but it was debut winner SUPREME SUMMIT who advanced to 2-for-2. The Doug O'Neill trainee stretched out from 5 1/2 furlongs to 6 1/2 with ease, blitzing a good group by three lengths and running through the wind. His third quarter in :23.74 was phenomenal en route to 1:15.13 at the wire. He's bred all-sprint and is not Triple Crown nominated, however. But he did out-dash graded stakes-placed performers VENTANA, DREAM OF KAYLEE and ARASHI KAT. Our bet-back special FU PEG HE RAT needs more distance and once again was very erratic in the lane while galloping out extremely well after finishing fifth.
All was not lost at Aqueduct last week for MR. FANTASY trainer Kiaran McLauglin. On Saturday's undercard, he unveiled new pick-up COUNTER MOVE, who blitzed a six-furlong maiden special weight cast in 1:10.84, winning by more than six lengths. Even though he's by Vindication, he could be a stud sprinter since his dam Swingin on Ice was the seven-furlong G2 Beaumont champ in her prime. COUNTER MOVE ran a stellar :23.76 final quarter-mile (:11.96 final furlong), but shut it down soon after the wire with virtually no gallop-out. I'd only consider him around one turn for now, and a Bay Shore date might be in order.
If you liked COUNTER MOVE at Aqueduct Saturday, you had to be impressed with New York-bred HEIR TO THE STONE. A few races prior, he stopped the clock in 1:10.72, about a half-length quicker than his open-company counterpart. Note that the G3 Toboggan on the same card was run in 1:10.28, so both of these sophomore winners impressed and should be Bay Shore candidates going short.
It was a good week for the Pletcher barn, which also scored with last Friday's Aqueduct allowance winner LORD JUSTICE. The Stronach home-bred is regally bred by A.P. Indy out of G1 Gazelle winner Buy the Sport, and handled his business wire-to-wire with a soft pace set-up.
Rubber-necking
Each week we provide a race video worth a second look. I WANT REVENGE exited the Bob Lewis Memorial to win the Gotham. PIONEEROF THE NILE is now atop the "Countdown" ratings. Sandwiched between them that day was PAPA CLEM, who battles Saturday in the Louisiana Derby. See what all the fuss is about from this Feb. 7 thriller.
Quick hitters
As pointed out in "Countdown" immediately after the UAE 2000 Guineas, VINEYARD HAVEN looked so poor action-wise that something hinted to be amiss. DRF's Jay Privman first reported Wednesday that Godolphin has taken 'HAVEN out of UAE Derby consideration because he's missed training time and "has not been pleasing" ... G3 Delta Jackpot winner BIG DRAMA also is off the trail after being slow to come around from a shin issue ... For all of my Kentucky Derby Future Wager Pool 2 thoughts, check out my Tuesday column at ESPN.com ... Expect a Fountain of Youth rematch in the Florida Derby as runner-up THEREGOESJOJO will be routed that direction, trainer Ken McPeek announced Sunday. His challengers are expected to include FoY rivals QUALITY ROAD and BEETHOVEN, as well as Florida phenom DUNKIRK. The latter drilled four furlongs in :48.60 last Friday at Palm Meadows, his first serious move since a stunning allowance win ... Next week's stakes menu is topped by ESPN's seasonal debut telecast of the G2 Lane's End at Turfway, featuring BITTEL ROAD and WEST SIDE BERNIE.
High fives
Jeremy Plonk's Top 5-rated performances this year by class (Dec. 26-present):
Maiden Race
1. AFFIRMATIF -- Gulfstream 2/28 (turf)
2. ZENSATIONAL -- Santa Anita 2/21
3. ECHO IN ETERNITY -- Gulfstream 1/31 (turf sprint)
4. SOUL WARRIOR -- Fair Grounds 12/29
5. MR. HOT STUFF -- Santa Anita 2/1
Allowance Race
1. MR. FANTASY-- Aqueduct 2/1
2. DUNKIRK -- Gulfstream 2/19
3. THEREGOESJOJO -- Gulfstream 1/10
4. IMPERIAL COUNCIL -- Gulfstream 2/14
5. CAPTAIN CHEROKEE -- Fair Grounds 2/14
Stakes Race
1. I WANT REVENGE -- Gotham 3/7 * new *
2. THE PAMPLEMOUSSE -- Sham 2/28
3. NOTONTHESAMEPAGE -- Spectacular Bid 1/3
4. PIONEEROF THE NILE -- Lewis Memorial 2/7
5. QUALITY ROAD -- Fountain of Youth 2/28
Stakes selections
G2 Louisiana Derby:
1- #8 PAPA CLEM
2- #3 PATENA
3- #9 FRIESAN FIRE
G3 Rebel Picks:
1- #1 OLD FASHIONED
2- #8 SILVER CITY
3- #6 HIS GREATNESS
G3 Tampa Bay Derby Picks:
1- #4 HELLO BROADWAY
2- #6 SUMO
3- #8 GENERAL QUARTERS
G2 San Felipe Picks:
1- #2 PIONEEROF THE NILE
2- #6 KELLY LEAK (expected to scratch, but respect if he remains)
3- #5 JERANIMO
How did we do last week?
Top choice STARDOM BOUND won the Santa Anita Oaks; second-choice I WANT REVENGE won the Gotham and topped a Countdown trifecta box.
How are we doing on the season?
9-for-27 (33 percent) with top pick; 16-for-27 (59 percent) with top two picks.
Put 'em in the gate
Can't wait for May 2? This section ranks my Top 20 and puts horses in the gate if the race was this weekend. Remember, this isn't about how they'll be on Derby Day, but rather how they rate today with Derby ability at 1-1/4 miles a main factor. This will be a fluid list over the spring.
Think I'm off my rocker? Send your Top 20 list to me, jeremy@horseplayerpro.com, and I'll pick one fan's list each week to appear in Countdown to the Crown right next to mine. Please put "TOP 20" in the subject line and include your state of residence!
Jeremy's top 20: 11th week of the season
| | |
| --- | --- |
| 1. Pioneerof The Nile | 11. I Want Revenge (new) |
| 2. Old Fashioned | 12. Silver City |
| 3. Patena | 13. Papa Clem (new) |
| 4. Friesan Fire | 14. Flying Pegasus |
| 5. Imperial Council | 15. Mr. Fantasy |
| 6. Hello Broadway | 16. Beethoven |
| 7. Dunkirk | 17. Soul Warrior |
| 8. Quality Road | 18. Giant Oak |
| 9. The Pamplemousse | 19. General Quarters |
| 10. Mr. Hot Stuff | 20. Desert Party |
Dropped out this week: Stardom Bound, Theregoesjojo.
Reader-submitted top 20: From Emily in St. Petersburg, Fla.
| | |
| --- | --- |
| 1. Dunkirk | 11. General Quarters |
| 2. Hello Broadway | 12. Stardom Bound |
| 3. Quality Road | 13. The Pamplemousse |
| 4. Pioneerof The Nile | 14. Desert Party |
| 5. Rachel Alexandra | 15. Giant Oak |
| 6. Theregoesjojo | 16. Friesan Fire |
| 7. Imperial Council | 17. Chocolate Candy |
| 8. Old Fashioned | 18. West Side Bernie |
| 9. Beethoven | 19. Affirmatif |
| 10. I Want Revenge | 20. Vineyard Haven |
What happens in Vegas
This section highlights the steamers in the Las Vegas future book odds. Odds updated March 10, 2009, here.
Wynn Las Vegas Derby Favorites
OLD FASHIONED ... 8-1
PIONEEROF THE NILE ... 10-1
I WANT REVENGE ... 12-1
DUNKIRK ... 12-1
FRIESAN FIRE ... 15-1
QUALITY ROAD ... 15-1
DESERT PARTY ... 20-1
THE PAMPLEMOUSSE ... 20-1
PATENA ... 25-1
CHOCOLATE CANDY ... 25-1
IMPERIAL COUNCIL ... 25-1
COUNTDOWN TO THE CROWN is the ONLY major racing column where you can find the line of Johnny Avello, Vegas' premier oddsmaker!
Jeremy Plonk has been an ESPN.com contributor since 2000. You can email Jeremy about Countdown to the Crown or anything racing related at Jeremy@Horseplayerpro.com.
Horse
In addition to being a longtime contributing writer to ESPN.com's Horse Racing section, Jeremy Plonk is the editor of The HorsePlayer Magazine.
SPONSORED HEADLINES
MORE HORSE RACING HEADLINES
MOST SENT STORIES ON ESPN.COM