Appearing Wednesday on The Dan Le Batard Show, rapper and creator of the "cooking dance" Lil B (aka The Based God) discussed his gripe with James Harden, the origin of the cooking dance and why LeBron James might be the next NBA star to face his wrath.
Before heading to Oakland (where he sat behind the Houston Rockets' bench and watched James Harden fall to Steph Curry and the Golden State Warriors) on Wednesday night, the rapper aired his grievances with Harden, while emphasizing the importance of authenticity:
"People want original paintings. There are a lot of artists that might recreate Picasso's painting. So the gullible buyers, they might buy the off-brand Picasso painting. But for the real artist and the real people, they want that Picasso painting, which is Lil B."
It doesn't get much realer than calling someone fraudulent through a Pablo Picasso analogy. If only Harden had squadded up with Lil B when he had the chance.
In other news, J.R. Smith posted an Instagram video of himself, LeBron James, Kyrie Irving, Iman Shumpert and Kendrick Perkins getting hyphy to Chedda Da Connect's "Flicka Da Wrist" after clinching the Eastern Conference title.
Needless to say, Lil B noticed and was NOT pleased. This is because all dances that involve any cooking motion or wrist-flicking originate from Lil B's cooking dance. Therefore, the players -- specifically LeBron James -- must give credit to The Based God immediately or they are going to land themselves a classic case of "The Based God's Curse":
"That is what LeBron James, J.R. Smith, Kyrie Irving ... that is the celebration they all were doing ... but they called it something else. I think they are a bit misled."
Lil B went on to single out LeBron as the culprit behind this offense. He also questioned the leadership ability of the four-time MVP:
"Now the thing is, if LeBron James continues to be arrogant and with all his leadership, the supposed leader that LeBron James is, if he's doing dances and celebrations where he doesn't know the source, that shows a little bit about LeBron James' personality. If LeBron James is doing things where he doesn't really know the source, LeBron James might be the person who buys a fake Picasso painting too. He might do that."
Luckily one of King James' teammates, Iman Shumpert, isn't chancing letting a Based God's Curse get in the way of the Cavs winning an NBA title.
. @LILBTHEBASEDGOD Preciate the swag killa =L<þ. I cooks I chef <À all love

— Iman Shumpert I (@I_Am_Iman) May 27, 2015
And just like that, Shump appeased The Based God! "Major respect to the Cavaliers organization and for them having a great, stand-up, honorable player like Iman Shumpert to come out and say he is doing the Lil B cooking dance and he's been doing that," Lil B said.
LeBron: It might not be a bad idea to take his lead lest you risk ending up like Kevin Durant and James Harden. Just saying.
.@LILBTHEBASEDGOD reminds the crowd who owns the cooking dance. http://t.co/EtJqVLk42c

— NBA on ESPN (@ESPNNBA) May 28, 2015
What is Metta World Peace up to these days?
Done with his run in the NBA -- and subsequent stint as Key & Peele's main newsman -- the man formerly known as Ron Artest signed in March with Italian Serie A club Pallacanestro Cantu. The often-fiery 35-year-old even talked up his maturity.
"When you play angry you can't focus," he told the Associated Press. "I've got five more years to have a great time, so I will be playing with a lot of fire but not anger, just passion."
So much for that. In the decisive fifth game of their quarterfinal with Reyer Venezia Mestre, World Peace got involved in a skirmish (what a great series of seven words) and was booted in the fourth quarter with his team down eight. Here it is, from the Italian broadcast.
Espulso Metta!
Not only was Metta World Peace ejected, according to the play-by-play he was charged with five fouls in less than a minute (although not in a hack-a-DeAndre sense, as evidenced in the video).
Cantu went on to lose 88-73, while their opponents advanced to the semifinals. According to calcioweb.eu, World Peace will be suspended two games if he returns to Italy next season.
But not all was lost: The best item to emerge from this video was the fact that World Peace, as promised, wore a jersey that said "The Panda's Friend" on the back (even though he's still officially listed under World Peace).
Pallacanestro Cantu Basketball
Fiery, not fiery, mature or immature, The Panda's Friend will always be our friend.
H/T The Big Lead
Milwaukee Bucks veteran swingman Jared Dudley was at ESPN on Wednesday and, in the spirit of his #nextcareer claim, he did not hold back on his opinions.
When asked about the most overrated player during an appearance on The Herd with Colin Cowherd, Dudley quickly named Carmelo Anthony.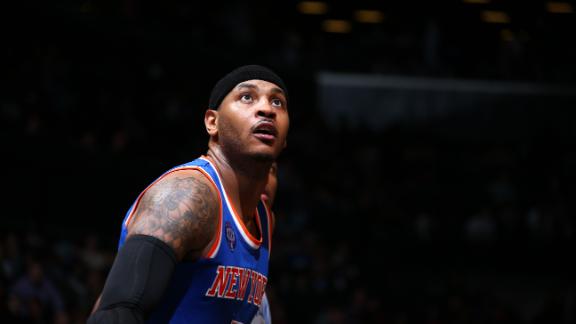 But perhaps Dudley's most eye-opening take was on Kobe Bryant, whose shoot-first (and second, and third) ways, Dudley said, are why "it'll [take] a while for the Lakers to get good, because no stars ... want to go there."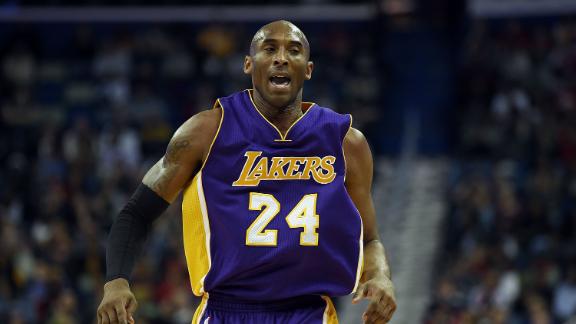 Naturally, there was some backlash -- a little about Melo, but mostly about Kobe. Dudley addressed it.
You gotta love the Lakers fan! You gotta understand its goin to take a very unique Star to come FA, KD and Russ. No hate just keep in it 100

— Jared Dudley (@JaredDudley619) May 27, 2015
When dealing with Superstars they have egos that have to be stroke! That's why you hear about Kevin love leaving. Role players don't care

— Jared Dudley (@JaredDudley619) May 27, 2015
RT @SteelzKitchen: @JaredDudley619 I've seen melo cook you bro .. ( he def has.. No one said melo not good.. )

— Jared Dudley (@JaredDudley619) May 27, 2015
RT @kingjazz24: U don't wanna play with Kobe cuz ur not a true winner! ( I would play with him! Most stars wouldn't taking less $ and shots)

— Jared Dudley (@JaredDudley619) May 27, 2015
Ok Kobe fans listen to the interview. I said Kobe one of the greats! I'm laughing about his shot attempts . Most people not taking less $

— Jared Dudley (@JaredDudley619) May 27, 2015
RT @Ugly_Anna: Apologize @JaredDudley619 ( im sorry!!!!! Lol )

— Jared Dudley (@JaredDudley619) May 27, 2015