SportsNation Blog Archives

New Orleans Pelicans
On Friday, "First Take" debated Jason Smith's hard foul on Blake Griffin. Smith ran into Griffin on the Clippers' star's way to a likely dunk, laying him out on the floor and causing the Hornets crowd to applaud. Stephen A. Smith thinks Jason Smith should be suspended for at least 10 games, while Israel Guitierrez thinks the suspension should be shorter. Skip Bayless actually didn't have a problem with the foul, saying that the Hornets needed to step up against Griffin. What's your take?
---
Do Clippers have championship combo?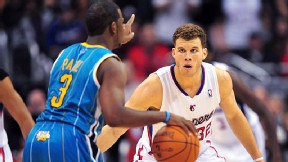 Chris Paul is finally on the move, traded to the Clippers for Eric Gordon, Chris Kaman, Al-Farouq Aminu and a first-round pick. Do he and Blake Griffin represent a championship duo?

---
Is Chris Paul around for the long haul?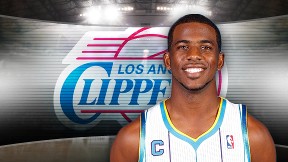 Paul is expected to exercise his player option for 2012-13. But in the summer of 2013, both he and Griffin (restricted) could test free agency.

---
Changing the worst culture in sports?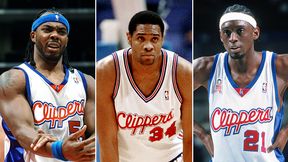 You remember Chris Wilcox, Michael Olowokandi and Darius Miles, right? Are those former Clippers part of the worst legacy in pro sports?

---
Are Clippers the best game in town?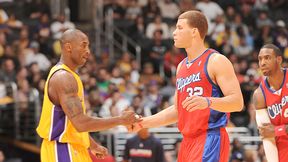 Kobe Bryant and Blake Griffin are still in place, but has the balance of power in Los Angeles shifted with Lamar Odom leaving and Chris Paul arriving?

---
Did NBA get best deal for Hornets?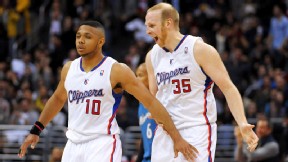 Eric Gordon averaged 22.6 points per game a season ago, Chris Kaman is a big body with an expiring contract, and an unprotected Timberwolves pick is always a good thing.

---
A chapter for David Stern's legacy?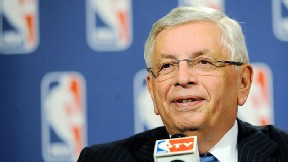 David Stern said this situation wasn't a lot of fun, which is saying something for a guy who just went through a lockout. But how will it affect his legacy?

Chris Paul's first trip to Los Angeles might have been canceled, but it looks like he'll be headed there after all with just a simple change of address for his destination arena. The Clippers and Hornets are closing in on a deal that would send Paul to Los Angeles with no third team involved -- just a straight-up trade of a superstar in his prime for some rebuilding parts. The haul the Hornets would receive seems fair, but would they have gotten a better deal from the Lakers?
"So CP3 gets to play in the Staples Center, where he is forced to look at the banners and great names in the rafters, and must constantly think about what could have been. " -- SN commenter P-52
"Chris Paul is now in the Guinness Book of World Records. The first person to request a trade to the LA Clippers." -- SN commenter nickmayhrm911
---
Which would have been a fairer trade?
The Lakers would have given the Hornets Lamar Odom & Co., but the league intervened. Is this deal better?

---
Will the trade go through?
One Chris Paul trade has already fallen through. The potential inclusion of Eric Bledsoe could be a snag in this trade.

---
Better L.A. combo?
There's been talk of bringing Dwight Howard to the Lakers, but would a Howard-Bryant combo beat a Griffin-Paul duo?

Who knew the lockout would be the least contentious part of the NBA year? At least there were only two sides angry in those negotiations. After David Stern's league vetoed a trade that would have sent Chris Paul to the Lakers, Pau Gasol to the Rockets and Lamar Odom, Luis Scola, Kevin Martin, Goran Dragic and a first-round pick to the Hornets, it's tough to keep track of all the angry parties.
"The funny thing is Chris Paul can go wherever he wants next year. Same thing with Howard. Stern and the owners look pitiful in this move, and it will accomplish nothing." -- SN commenter gatorfan_frank
"It's absolutely stupid to trade two of our best big men without at least having some kind of deal in place to get D12. I'm glad Stern vetoed this trade. Lakers would have been a mess if they just ended up with CP3 and no frontcourt." -- SN commenter LA_fan32
---
Why isn't Chris Paul in Los Angeles?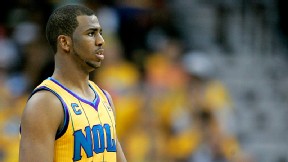 An NBA spokesman said the league "declined to make the trade for basketball reasons." An email from Dan Gilbert suggests otherwise.

---
Is the NBA's credibility at stake?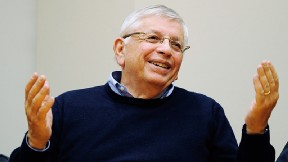 The particulars of this saga will lead some to believe the Hornets are pretty much a walking conflict of interest for the league that owns them.

---
Did the deal help the Hornets?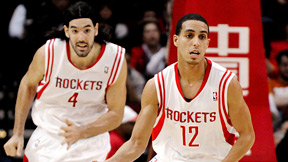 Led by Kevin Martin (23.4 ppg), the four players who would have headed to New Orleans averaged 63.7 points per game last season.

---
Is there any hope for small markets?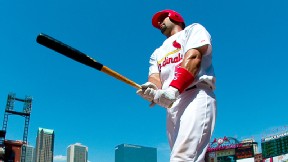 On a day the big-market Angels gave Albert Pujols more than $250 million to leave the mid-market Cardinals, did the NBA prove it is still a worse place for small-market teams?

---
Saving the Lakers from themselves?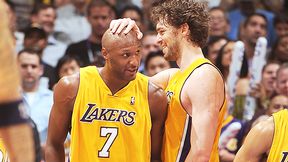 Looking out for the Lakers presumably wasn't Gilbert's concern, but were the Lakers making a mistake trading away a bulk of their size?

---
Should we put it to a vote?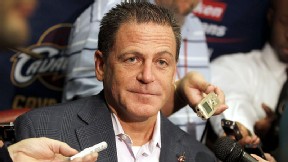 Speaking of Gilbert, does the owner of the Cavaliers have a point if the other 29 owners are partly on the hook for the Hornets?

A few days ago, the talk was all about a potential Chris Paul for Rajon Rondo trade. Things can change awful quickly in a few days in the post-lockout NBA, as Paul has indicated that he'd much prefer to go to the Knicks instead. The Knicks would be the latest squad to put all of their eggs in three highly-paid baskets, as Paul would be feeding passes to Carmelo Anthony and Amare Stoudemire. Would New York's latest megateam ever become a reality?
"Who really cares if Chris Paul goes to the Knicks...I mean, it's not like with the addition of an elite PG they are going to start playing defense...which is what it takes to win." -- SN commenter BSPN04
"Paul, Dwight, Lebron, Bosh, Melo....all these guys have given their teams at least 6 years to put a decent team around them. How long are they supposed to wait for these GM's to get it together? If these guys want to win, they've gotta make the move & go to teams that have a shot." -- SN commenter _mongo_slade_
---
The greatest Knick?
If Paul's trade goes through, he'll be a big fish in a much bigger pond, considering the two superstars already on the Knicks.

---
Heat or Knicks?
The Heat have already proved that a trio of superstars can at least get you to the Finals. Would the Knicks have a better shot with Paul?

---
Does Paul owe New Orleans?
Chris Paul defines the New Orleans Hornets, but the team has been unable to surround him with the talent necessary to win a championship.

---
Is Paul the best point guard?
Rajon Rondo and Deron Williams have also been involved in trade and contract talks as of late, but are either of them on Paul's level?