SportsNation Blog Archives

Chicago White Sox
Commissioner Bud Selig had a talk with White Sox announcer Hawk Harrelson after Harrelson called out umpire Mark Wegner on a broadcast Wednesday. Did you have a problem with Harrelson's remarks?
LittleBigLeague: "Selig just wants to cover up the awful call by the ump. Don't change who you are, Hawk."
unlikelyhero437: "As far as Im concerned, Hawk spoke exactly what I was thinking when it happened. Good thing we won the game anyway despite the bad call by Wegner."
eclore: "Hawk says a lot of dumb stuff ... but it's mostly humorous."
chowda56: "Isn't a broadcaster that announces for his local home team suppose to be a homer?"
jonathan_b2009: "He had a point. He was a little over emotional about it. But Selig shouldn't be allowed to force an apology or give a one-sided talk to him about it. He should just as easily be able to demand an apology from Selig on behalf of the umpire."
THEFANATIC: "Not a Harrleson fan, however he is right on point with what he said ..."

Join the conversation or respond by signing in or creating a profile and blogging.
Philip Humber's stock rose just a bit on Saturday after he threw the 21st perfect game in major league history. OK, it was against the Mariners, but that doesn't make it less impressive -- just more likely. We've seen nine perfect games thrown in the last three decades, after just 12 in the rest of baseball's history. Is Humber's perfecto a sign of the times?
---
Trendsetter?
Somewhere under this pile of White Sox is Philip Humber, who either accomplished something incredibly rare or something that's about to get slightly less rare.

---
Bigger factor?
The Mariners are a less than impressive offense, but it still takes a great deal of skill (and luck) to completely shut down an MLB team.

---
Humber incognito?
Humber's now something of a household name -- he's in a super-elite club with fewer members than there have been U.S. presidents. Did you know his name before Saturday?

Opening Day -- well, Opening Night, really, and we technically already had one of those in Japan, but who's counting? -- is finally here, as the Cardinals will take on the Marlins tonight in the first stateside regular-season MLB game. It's bound to be an exciting season with so many players having changed teams, but has the power structure been altered significantly?
Vote: Pick each division and pennant, and the winner of the World Series
Rank: Baseball's best teams? | Top players in the game?
---
World Series repeat?
The Cardinals prevailed over the Rangers in the 2011 World Series, but St. Louis lost its biggest gun this past offseason ...

---
Best player?
... which is a pretty big loss, considering he might be one of the best players of all time.

---
Odd one out?
The Red Sox missed the playoffs last season after an epic September collapse. Will they be on the outside looking in once again?

---
AL's best?
Prince Fielder and Albert Pujols were probably the two biggest additions to teams in the American League, meaning the balance of power could shift.

---
NL's best?
Likewise, the addition of Jose Reyes to the Marlins could give the team a huge upgrade -- offensively with new third baseman Hanley Ramirez, and defensively at shortstop.

Apparently not satisfied with turn-back-the-clock promotions that last a single game, White Sox general manager Ken Williams considered going permanently old-school in naming a new manager. Williams eventually settled on Robin Ventura, but we now know Paul Konerko was also an option. The catch? Konerko is still a player. We haven't seen a full-time player-manager in baseball since the likes of Lou Boudreau, but could it work?
"I really wish someone would bring that tradition back. I do think seeing your manager leading by example can be a great thing, and Konerko is certainly that type of player." -- SN commenter smartbergeon
"That would have been interesting. Although if he has to make a pitching change, I dont know what they would consider visiting the mound while he is playing first. We could go through six pitchers in an inning, just by accident. " -- SN commenter The_Crane_Of_Truth
---
Did the White Sox make the right call?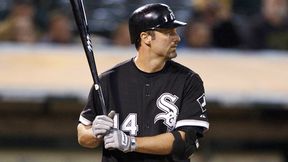 The guy the White Sox chose isn't that far removed from his playing days, but did they miss an opportunity not going with Paul Konerko?

---
Will we ever see a player take the reins?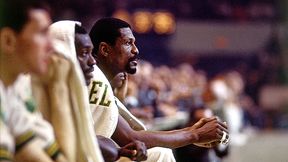 Bill Russell won NBA titles as a player-coach with the Celtics, but even those came more than 40 years ago. Has that era passed?

---
What makes it so difficult?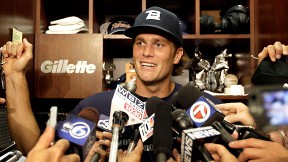 Unlike Tom Brady, Russell and Boudreau didn't have to deal with the 24-hour news cycle -- not to mention millionaire egos.

---
Who could make it work?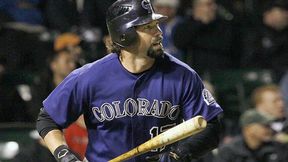 A player-manager would presumably need to be a player of some consequence, so we picked five guys among the top 50 in active hits, including Todd Helton.

Terry Francona's resume -- aside from the Red Sox's epic collapse this season, which seemed as much a fluke as anything else -- is the envy of most managers in the major leagues. Two World Series titles and a pretty impressive winning record will do that for you. He's expressed interest in managing next season, which undoubtedly makes fans of struggling teams happy. Who better to add some credibility to your clubhouse than the man who broke the so-called Curse? It remains to be seen which team would be a good fit for Francona, however, or which teams would even have openings. So far, the White Sox are the only squad lacking a skipper.
Vote: Who would be better: Francona with the White Sox or Guillen with the Marlins?
"Think Florida isn't kicking themselves for not waiting another week instead of hiring ozzie?" -- SN commenter wlvol
---
A year off?
Francona seemed absolutely exhausted from his time as Red Sox manager, capped off by one of the worst collapses in baseball history. Do you think he can recover in time for next season?