SportsNation Blog Archives

San Antonio Spurs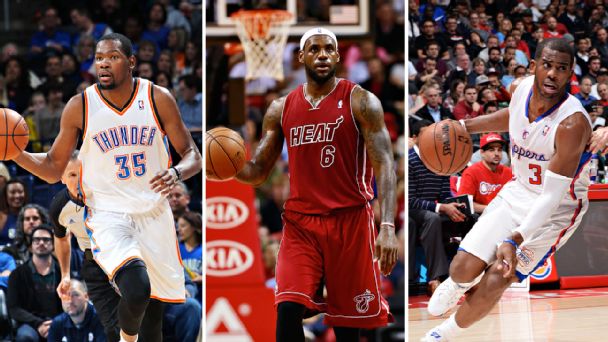 Getty Images
Predictions for NBA second round?
The second round is well underway. Which team will win each series? What will happen in the later rounds? Cast your votes below!
Game 7 drama for NBA playoffs
The first round of the 2014 NBA playoffs have been unpredictable and exciting. So it's fitting that five of the eight opening series will come down to the ultimate sports drama this weekend: a win-or-go-home Game 7. On Saturday, the Pacers, Thunder and Clippers all advanced to the conference semifinals. Still ahead on Sunday: the Spurs will both be looking to stave off an unexpected early exit at the hands of the Mavericks, whle fhe Nets and Raptors play for the right to face the Heat in the next round.
Getty Images
West's top seeds in early trouble
While the East's No. 1 team continues its late-season slide, things aren't looking rosy for the West's best, either. A night after the eighth-seeded Dallas Mavericks thumped the No. 1 San Antonio Spurs in Game 2, the second-seeded Oklahoma City Thunder lost to the Memphis Grizzlies to fall behind 2-1. Could either actually be upset?
The Spurs' four best players now live on the head of a man from Texas. A customer at KardzMatic Barbershop in San Antonio got lifelike representations of Tony Parker, Tim Duncan, Kawhi Leonard, and Manu Ginobili shaved into his head, and the result is incredibly impressive, if a little unsettling. Memo to those fans who get championship tattoos before their team actually wins a championship -- this might be a better way of going about it.