SportsNation Blog Archives

Baltimore Orioles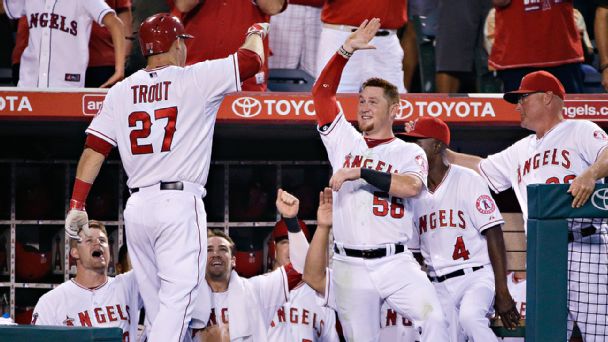 AP Photo/Jae C. Hong
Early MLB playoff predictions
MLB playoff-clinching season is here. The Los Angeles Angels snagged a playoff spot Monday and later locked up the AL West. The Baltimore Orioles and Washington Nationals cemented their respective division titles Tuesday. Meanwhile, it appears the wild-card races are the most competitive, with each league seemingly embroiled in a three-way scrape for two spots. How will it all play out?
Getty Images

MLB second half predictions?

The MLB's second half is upon us, and only two teams have leads of more than 1.5 games in their respective divisions. In other words, this should get intense. Who will win all the divisions? The leagues? The World Series? Cast your votes below!

Getty Images

Is PED use no big deal?

PED use is considered a crime against baseball. It's now punished as such, with players suspended major chunks of time if they're caught. And yet, if the cases of Melky Cabrera and Nelson Cruz are any indication, it doesn't matter all that much to fans. Cabrera, a Blue Jays outfielder who was suspended 50 games in 2012 for testing positive for high levels of testosterone, currently is the third-leading American League outfield vote-getter for the 2014 All-Star Game. Nelson Cruz, an Oriole who served a 50-game Biogenesis-related suspension in 2013, is ahead of even David Ortiz at the DH position. What say you?