SportsNation Blog Archives

Penn State Nittany Lions
If you want to win at football, you've got to stop the other guys. Sometimes, that's easier said than done. Auburn and Miami's defensive units found themselves on the wrong end of the buzz saw on Saturday, while the scoreboard strained to keep up with Maryland and Temple's offenses. Which of these teams' defensive units had the most difficult day?
---
Dog day afternoon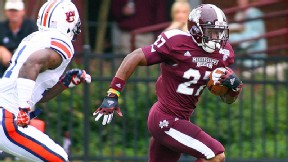 Five turnovers didn't help matters for Auburn. But neither did allowing Mississippi State to go on second-half scoring drives of 75, 58 and 62 yards.

---
It don't come easy
Penn State led Virginia 16-10 in the fourth quarter, only to watch victory slip away. Can the Nittany Lions get back to .500 against Navy and Temple?

---
Tropical depression
Kansas State's Collin Klein threw for 210 yards and ran for three scores, as Miami's defense gave up 52 points and 499 yards of offense. Hurricanes alum Ray Lewis can't be happy about this.


Nebraska and Wisconsin will enter the 2012 season as the favorites to win their respective divisions, but Michigan State and Ohio State will do their best to see that doesn't happen. Which team will play its way to a Big Ten championship? Click on the team logos to set your rankings!
More conference rankings: ACC | Big 12 | Big East | Pac-12 | SEC
Player rankings: ACC | Big 12 | Big East | Big Ten | Pac-12 | SEC
More: SportsNation's top 25 | Your predictions Rank Heisman hopefuls


New-Look Big Ten football teams

Illinois

Illinois
2011 overall: 7-6
2011 Big Ten: 2-6


Indiana

Indiana
2011 overall: 1-11
2011 Big Ten: 0-8


Iowa

Iowa
2011 overall: 7-6
2011 Big Ten: 4-4


Michigan

Michigan
2011 overall: 11-2
2011 Big Ten: 6-2


Michigan State

Michigan State
2011 overall: 11-3
2011 Big Ten: 7-1


Minnesota

Minnesota
2011 overall: 3-9
2011 Big Ten: 2-6


Nebraska

Nebraska
2011 overall: 9-4
2011 Big Ten: 5-3


Northwestern

Northwestern
2011 overall: 6-7
2011 Big Ten: 3-5


Ohio State

Ohio State
2011 overall: 6-7
2011 Big Ten: 3-5


Penn State

Penn State
2011 overall: 9-4
2011 Big Ten: 6-2


Purdue

Purdue
2011 overall: 7-6
2011 Big Ten: 4-4


Wisconsin

Wisconsin
2011 overall: 11-3
2011 Big Ten: 6-2

Your Rankings
1.

2.

3.

4.

5.

6.

7.

8.

9.

10.

11.

12.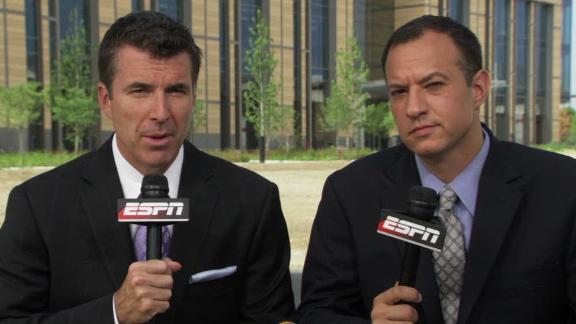 The NCAA issued severe sanctions against Penn State's football program on Monday, issuing a four-year bowl ban, reducing scholarships, ordering the program to pay $60 million for the prevention of child sex abuse and victim assistance and vacating 111 of former coach Joe Paterno's wins dating back to 1998. And team members will be allowed to transfer to other FBS schools and play immediately. But the NCAA stopped short of the "death penalty" that would have suspended the program entirely. Did the NCAA overstep its bounds? Did it not punish Penn State severely enough? Or did college sports' governing body get it right?
Punishment appropriate

IAmTheNFLSource:"The best part about this is the $60M sanction that will go toward preventing child sexual abuse and assisting victims. And it does help that Paterno's wins since 1998 are null and void"
Invincible083: "I support the NCAA in its decision. It's pitiful that my alma mater put football ahead of the welfare of children and vacating wins back to the earliest incident, along with the other sanctions, shows that the NCAA is prioritizing the welfare of children over any athletic competition from the past, the present, and the future. -- PSU Alum '04 "
doc1453: "Of course the NCAA has jurisdiction. The heads of the Athletic Department and football team endangered the welfare of children. That must never be allowed again. They broke integrity rules i'm sure every single football team must sign. The students aren't being punished all that much, they can all transfer, and those that are seniors or unable to transfer, can keep there scholarships and not play. The students have many options. Oh and those talking about the 409 wins.... vacate the last 14 years of wins and he doesn't have that number. Looks like he's not the winningest coach. I'll forever think of this scandal at the mention of the man's name instead of whether he was a great coach or not."
Kevin54399: "To all those suggesting that this is unfair and only punishes the innocent at the university...the same can be said of many other schools that have been hit by sanctions. If there was ever an example of lack of institutional control, this is it."
YtownSports: "The $60-million penalty and the immediate transfer idea both appropriately penalize the university without unfairly penalizing those players in the program. The scholarship reductions reduce the football program to FCS level for at least half a decade and will create a longer recovery period to return to FBS prominence. Next step is to penalize/fire members of the school's adminstration who are still there and who were involved in the cover-up."
gc5162a: "To anyone who thinks this punishment wasn't severe enough, I'd recommend that you wait and see how it plays out. This is a crippling punishment that will take years and years from which to recover. Moreover, despite the egregious and negligent mistakes that led to these sanctions, the Penn State football program illustrated how one athletic program can improve an overall university by providing resources for facilities and a focal point for school spirit. Those entrusted to ensure that the program upheld Penn State's (and the NCAA's) ideals obviously failed, but I don't think it makes sense to banish a program that could one day make a positive difference again. "

NCAA went too far

MexiRoll6:"The men responsible for allowing the 'situation' at Penn State have either been fired or are dead. The living will be prosecuted and sued and the dead is dead. The football program itself did NOTHING wrong. The student athletes and coaches there now are innocent. This is public relations for the NCAA who are trying to look stern in the face of public outcry. They are wrong."
SSGDoctor:"Why take away the wins????? Everybody is just destroying Paterno when Sandusky is the one who deserves all of the venom........it's like slapping the bank robber on the wrist and arresting the look-out."
_Furious_:"Penn State needs to be held accountable, but the NCAA is not the correct institution to do it in this circumstance."
fasteddie042363:"PWhat a joke. As usual the NCAA is penalizing for stuff we already know that happened. Vacating wins?? Geesh. We KNOW that they happened. In typical NCAA fashion they are penalizing the new players, coaches and students for something that happened in the past!!! These penalties do NOT hurt the people from 1998-2011. They hurt from 2012 and forward."
datsportguy1511:"This is wrong on so many levels. The acts committed against those kids were terrible, and Paterno knowing and doing nothing was equally as bad...but those ARE CRIMINAL CHARGES. Those individuals (all involved) should be charged with criminal acts. That has nothing to do with the school. Now the schools liability comes...when parents sue the school...which they will do..that alone will run the schools name through the mud. But to tear the students that attend their away from their school because of what happened is think is overboard and unnecessary"
hougher43:"Vacating wins is a joke, it does nothing but tarnish the hard work of all the players who played during those years who had no idea. NCAA has stepped WAY over their authority limit. Penn State has civil liability and criminal liability. They should be sued by every victim and then some. However, the NCAA needs to stay the hell out of this. What a joke. This will end up in court with the NCAA losing as they can't punish a school for breaking "rules" they made up about two weeks ago."

NCAA didn't go far enough

grubinaccio:"As an alumni, I tell you that $60 million is not enough. It's not the lasting impact I want. They should have made the football program become non-profit and all profits above and beyond their operating costs should have gone to children's charities. $35 million a year or more forever."
Lone Cyprus:"If this didn't qualify for the death penalty, with an over decade long criminal conspiracy, then the NCAA needs to abolish the death penalty. And SMU needs to sue the NCAA."
Jayhawknbpt:"The punishment does not fit the crime. Penn State needs to learn that football is not more important than the lives of innocent children. The death penalty would have provided years of football-free contemplation. There is no lesson here, only sanctions."
nnuthals07:"Can't see how this is bad for PSU actually given all things PSU should be happy about the out come. This was an unprecedented case that should of had an unprecedented sanctions. Why PSU is upset boggles the mind. Do you really think that a academia that conceals a reported 45 crimes by an individual who represents the university should not be punished?"
aneezjbm:"Weak. Some donors can easily anti up $60 million. PSU can still be shown on TV and earn revenue from home games while having 60 players on scholarships. The Big Ten will add a no championship game ban for 4 years."



Join the conversation or respond by signing in or creating a profile and blogging.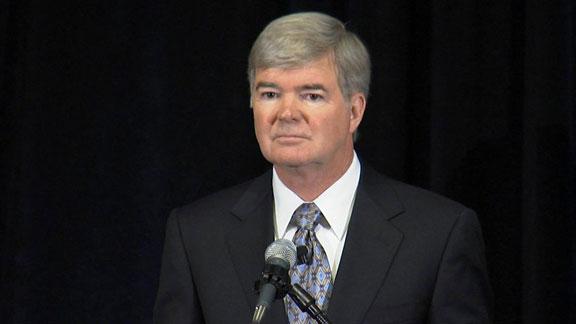 The NCAA has come down with harsh penalties against Penn State for its role in the Jerry Sandusky scandal. The university is being fined $60 million, will be banned from bowl games for four years, will lose a significant amount of scholarships and will see its wins from 1998 to 2011 vacated. Did the punishment fit the crime? Cast your votes below.
---
Was the NCAA justified?
Some say the NCAA's actions against Penn State will open a Pandora's box that will require it to act on future issues of a legal nature that may not directly involve the athletic program.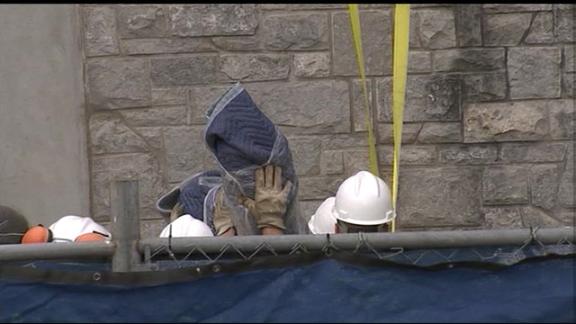 Penn State president Rodney Erickson has decided the Joe Paterno statue is no longer worthy of standing outside Beaver Stadium, saying it would become a "recurring wound to the multitude of individuals across the nation and beyond who have been the victims of child abuse." Erickson also announced Paterno's name would stay on the campus library to symbolize his contributions to academic life. What is your take on each decision?
---
Where is Paterno welcome?
A statue was deemed too divisive, but is a name on a high-profile building as much a reminder of Paterno's misdeeds?

On Monday, "First Take" debated whether Penn State should get the football death penalty in the wake of the Freeh report, which alleged a systematic abdication of responsibilities by high-ranking Penn State officials. Stephen A. Smith is arguing for the harshest version of the penalty, but Skip Bayless thinks the death penalty would be an extreme overreaction. What's your take?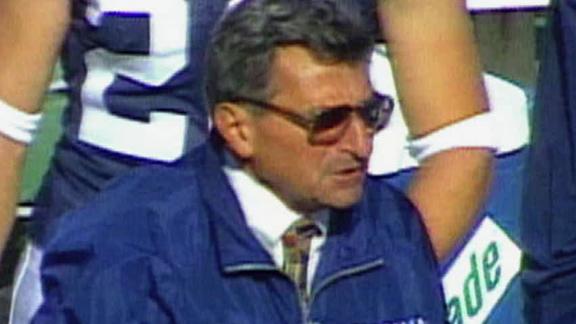 The Freeh report has been released, and its allegations are damning for Joe Paterno and other members of Penn State's leadership. Do the report's revelations justify the university's decision to fire Paterno?
pittsburghjoe2: "Joe Paterno's statue needs to be removed."
pennsylvania12194: "As a PSU alum, the football program deserves all the punishment they'll get but please guys, leave the University itself out of this. Shut the football team down for good but the thousands of students and faculty who had no knowledge of this coverup shouldn't be punished. Rip Paterno's statue down, and let Curley, Shultz, and Spanier rot in prison for the rest of their lives. Those four are the ones who deserve the hatred and contempt besides Sandusky himself."
steverubis: "After this how can anyone with a sound mind or conscience defend PSU or Joe Paterno?"
dnasty3499: "PSU did nothing wrong here. Everything that happened was nothing but common human mistakes. Rest in peace Joe PA."
PhiSixFly: "I don't understand how Paterno really covered up here... He followed the procedure and reported it to the officials. Schultz deserves to go to jail for this and even spanier, but if you actually read it, mcqueary and paterno seem to have reported it up the chain."
Sources Are Always Credible: "ALL of these guys screwed up, not just Paterno. "
juvserr: "PSU Board of Trustees are culpable to the hilt, every one of them should resign or be thrown out - their enabling created the environment that made this whole nightmare an eventuality."
Loveulions2: "I'm a life long PSU and Joepa fan, but there is NO defending these men and to think that you can is insane. I have lost all respect for Joe, and I don't care about the graduation rates, the wins, and all the good he did now. "
dxp232: "Unfortunately it is just as bad (really much worse) then even I thought it was... I am not going to pick on the JoePa (hopefully "former") supporters and I still think PSU is one of the best schools in the country but obviously these men only cared about protecting their precious football program and their reputations."
marbleheadmaui: "OK, I finished the report. It is as bad as one could possibly have imagined. The men involved in the ongoing coverup all belong in prison. Paterno is disgraced."
NittanyLionsJJM: "As a Penn State alumni, I hate everyone involved with this just as much as the next guy, but I just can't find any hatred for JoePa. "



Join the conversation or respond by signing in or creating a profile and blogging.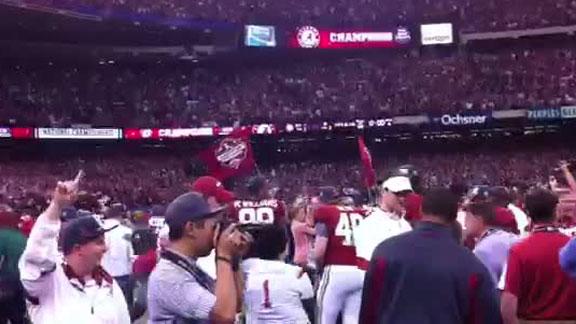 ---
Tobacco Road or Iron Bowl?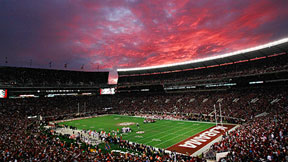 Alabama's championship makes it three in a row for the state. But is Alabama's football better than North Carolina's basketball, including 11 titles between Duke, North Carolina and NC State?

What is college football's all-time flagship program?
Alabama's second national championship in the past three seasons makes it the program of the moment, and there is plenty of history beyond that in Tuscaloosa. But is Alabama the all-time No. 1? Below you'll find the 10 programs with the most all-time wins, along with five other programs that won national titles in the BCS era.


Greatest football programs

Alabama


Auburn


Florida


Florida State


LSU


Miami


Michigan


Nebraska


Notre Dame


Ohio State


Oklahoma


Penn State


Tennessee


Texas


USC

Your Rankings
1.

2.

3.

4.

5.

6.

7.

8.

9.

10.

11.

12.

13.

14.

15.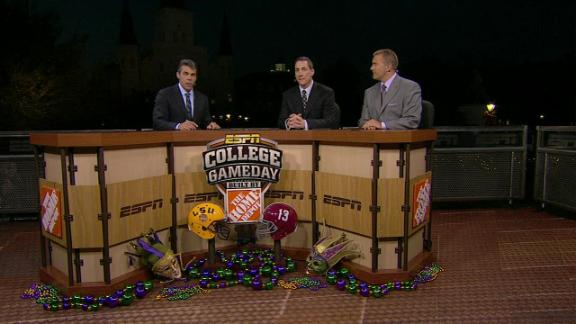 ---
Best man or best they could do?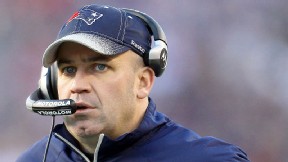 Penn State is reportedly set to hire Patriots offensive coordinator Bill O'Brien as its next coach. He technically replaces interim coach Tom Bradley but really marks the start of the post-Joe Paterno era.

---
Turning their backs on history?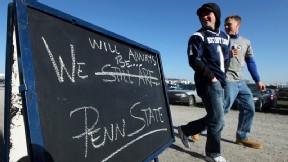 Former Penn State LB Brandon Short said: "By not hiring [interim coach Tom] Bradley or a Penn Stater what they have effectively done is turn their backs on 100 years of tradition."

---
Not the next Charlie Weis?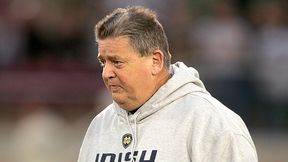 Bill Belichick's former offensive coordinators and quarterback coaches don't have the most glorious track record as head coaches. Do their failures make you doubt O'Brien?

---
Is this a career-enhancing move?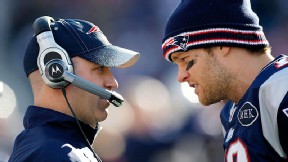 Penn State is still a big name in college football, but Tom Brady still has some years left in him. Did O'Brien trade a better gig for a better job title?

---
Will players come to Penn State?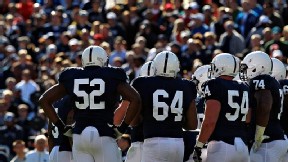 O'Brien may prove to be a gridiron genius, but he's not a big name. With Penn State unlikely to escape the shadow of scandal for some time, did it need a bigger name to bolster recruiting?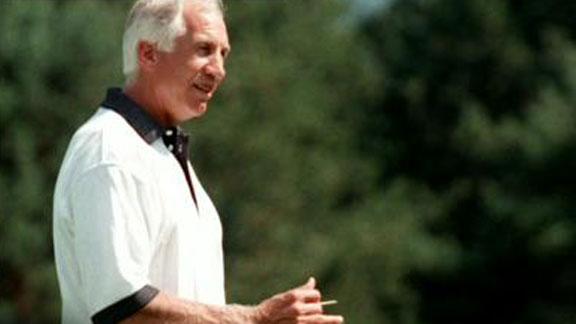 Former Penn State coach Jerry Sandusky, accused of molesting young boys, proclaimed his innocence in an interview Monday night with NBC's Bob Costas. With his lawyer present during the interview, Sandusky responded to questions about whether or not he was sexually attracted to young boys, how he feels about the scandal rocking Penn State and what exactly happened in that shower in 2002. Did he change your opinion?
More: How closely are you following the events at Penn State?
---
Was interview a mistake?
Sandusky denied allegations of abuse or molestation, but he did admit to showering and "horsing around" with young children.