SportsNation Blog Archives

Olympics
Complaining about money is generally a way for a famous athlete to bring down the ire of the internet on his or her head, but Lolo Jones' recent money complaint might mask a legitimate, larger point. Jones tweeted out a Vine video of a $741.84 paycheck she received for training for the U.S. bobsled team. That's not bad for a week's pay, but the check was for seven months, a fact that Jones mocked in her video. Some fellow bobsledders were not amused, calling the video insulting. Jones said her point was to make people appreciate how hard Olympic athletes work, but her delivery might have muddled her message.
Time to make the donuts bro: "She's right. You work seven months for $741. See how that works for you."
choate_sedition: "This is an insult not because she is complaining about $741 - she is right that is insulting. None of the other bobsledders there have her million dollar endorsement portfolio to fall back on, they are doing it for the love of the sport - something she clearly lacks - for her to complain in the face of it, that is insulting."
bsheff98: "Clearly she was kidding. People in the sport and critical fans need to chill. We don't have to start squawking every time someone famous says something that can be taken the wrong way."
abuja19: "Credit to Lolo for this. She's right. She (and others in here sport) may need to be better supported. I don't get all the foolish comments on here bashing her. It seems to me that people just want to be disrespectful than actually listen to what she's saying."
asentientcheeselog: "I think the point Jones was trying to make is entirely reasonable, and the way she did it really wasn't a problem."
What do you think? Leave your comments below.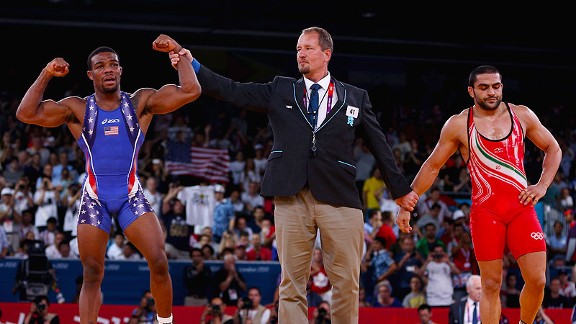 Feng Li/Getty Images
Wrestling or baseball in 2020?
Eight sports were under consideration for inclusion in the 2020 Summer Olympics, competing for a single spot. The list has been narrowed to three: wrestling, a combined baseball/softball bid and squash. The competition here is likely between the former two sports; wrestling has the weight of history on its side, while baseball and softball have perhaps the highest profile of any sport on the list. The final decision will come down in September -- until then, each sport has a chance to make its case.
There are certain sports that come to mind when you think about the Olympics: swimming, track and field, gymnastics ... you get the picture. But 3-on-3 half-court basketball? BMX freestyle biking? It's hard to picture those being played under the iconic Olympic rings. But the IOC is mulling adding those and other events for the 2016 Games in Brazil. Is this a good idea? Cast your votes!
---
Make it, take it?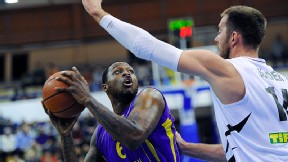 Last year FIBA held its first 3-on-3 half-court world championship, and is looking to bring the modified sport to the Olympics in 2016.

---
Up in the air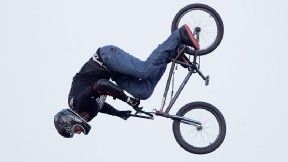 BMX freestyle has been an X Games staple for years, but come 2016, riders could be competing for an Olympic gold medal.

---
Grab your beach towels
Beach volleyball is asking for an expanded field in 2016, as the sport could be a showcase event on the iconic beaches of Rio de Janeiro.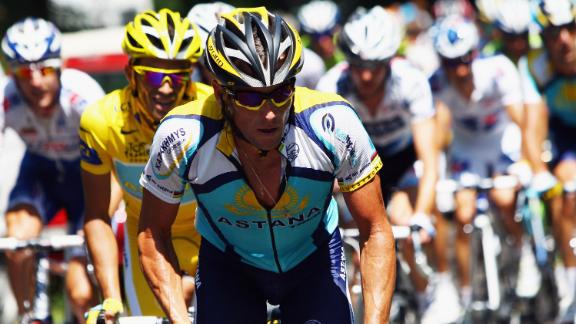 With the latest report released by the U.S. Anti-Doping Agency, including details of blood transfusions and EPO distribution, many fans have changed their tune about Lance Armstrong and the allegations he used performance-enhancing drugs. Did your opinion of Armstrong switch after the evidence given by 11 of his former teammates, including George Hincapie and Levi Leipheimer, was revealed?
AfriqueNY: "I was one of those guys who believed lance was innocent...... until........ I read the facts. Sorry.... lance was one of the greatest cheats of all time.... gotta give the man his props for being able to organize things for so long. Lance fans. Its over. The sport is dirty. He was dirty. And now the world knows."
mjr6638: "Doesn't matter if 100 people testified against him. The proof is that he's never failed a drug test. Case dismissed."
sjposton: "Wow, this conversation has changed in the last 24 hours. Where's the "he never failed a test" crowd? I just wanted to point out that not only has Hincapie never failed a test, but he's never even been accused of failing a test. Yet, he confessed to continuous doping from 1998 throu 2006. Game, set and match."
yovirg: "So, I am sure we can expect Tygart and the USADA to now investigate and BAN all of Lance's team mates for life due to thier admitted doping. What's this? Tygart is not investigating them nor is he going to ban them? That's weird, I wonder why not? I guess what he meant by all of his, "we need to expose and punish cheaters," really just meant Lance."
gotcrean: "Do you think its possible that they're all just jealous that they couldn't beat him even with the EPO? Over 500 negative tests. Now you're supposed to trust convicted dopers. Yeah, that's really credible."


Join the conversation or respond by signing in or creating a profile and blogging.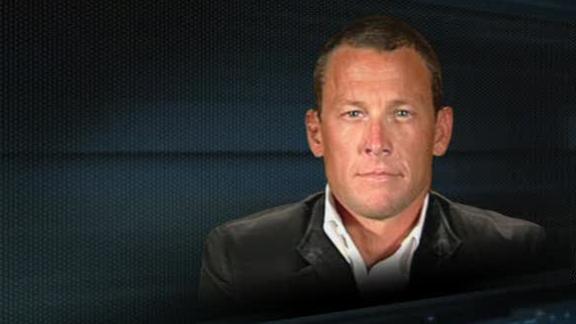 What's Lance Armstrong's legacy, now that he has given up his fight against the U.S. Anti-Doping Agency on allegations he used performance-enhancing drugs? Some say his decision to end the battle amounts to an admission of guilt. Others blame USADA for pursuing Armstrong and ruling against him despite his having passed hundreds of doping tests. Many others say his fight against cancer is more important than whether or not he used PEDs. What's your take on Lance Armstrong now?
BOSTON7066: "Lance Armstrong may have doped, he may have not. Either way, I'd really like to see the proof the USDA had to push Lance to make the decision he made. It would really violate the American idea of considering people innocent until proven guilty to convict without proof. Here's hoping Lance does as he says and rededicates himself to his cancer foundation, regardless of whether he's banned from cycling or stripped of his Tour titles."
garygilltwo: "Testimony by coercion and no physical evidence is problematic in a court of law. The DOJ figured that one out eventually and dropped their alleged case against Lance. But the US Anti-Doping Agency is a regulatory body that is not confined by the law other than it's own until brought before a court of law. That should be Lance's next step and win this dang thing once and for all in court. For those of you who have never been attacked by a regulatory body you have no clue on the exasperation you feel defending yourself against bloated versions of importance that regulators think they are. You wait until they are done and then go to court to get your justice. Good luck Lance. "
DeadBodyMan609: "he dominated the dirtiest sport in the world and you expect me to buy that he didnt take anything"
Yacionaboat: "Disgusting. Over 500 passed drug tests. Investigations by the FDA, FBI, USADA, and others. Nothing to speak of. A couple people with sour grapes with ZERO credibility (Hello Landis) say something and you strip him? Since when is proof not needed in this country?"
WithReason13: "I REALLY wanted to believe that Lance wasn't a doper. But in a sport where probably >80% of the athletes are doping, for him to win 7 in a row, against other convicted dopers mind you, to think he wasn't part of the game is just naive. That being said, I don't think he should be stripped of anything, because like I said, all his competitors were doing the same thing. There is a reason why they test those guys EVERY DAY during the Tour de France. Because they know they all cheat..."
TheReaper812: "The USADA will have to release evidence. Considering the public outrcy, they will have to. My question now is if the USADA does present solid and HARD evidence that Lance did dope, will people be able to look past all the good Lance did against Cancer and consider the evidence? He'll always be revered for his stand against Cancer and none can take that away from him, but if he did cheat, let's not sweep that under the rug."
hidinginsight: "For years, he hasn't merely maintained his innocence, he's shouted down everyone else at every turn who even remotely insinuated otherwise. It's gone on for many, many years. And now, all he has to say is "Enough is enough" and that the USADA charges are "pitiful", yet he's walking away with only a press release to hold up his reputation? There's a small chance he's actually sick and tired of it all, but really, in the absence of any attempt at defending himself against what is a reputation-destroying device, could it be this time there's actually more than just smoke here than he wants made known in public?"
airforcefoo: "While this doesn't look good for Lance's innocence, it is definitely a witch hunt. If Lance was a retired domestique, would the USADA be going after him, and then issue him a lifetime ban when the standard doping band in cycling is two years? Also, why did all these witnesses feel compelled to testify in this case after several years and investigations of silence?"
hawkeye_wx:"Guilty!!!... of winning seven Tours."



Join the conversation or respond by signing in or creating a profile and blogging.