SportsNation Blog Archives

Army Black Knights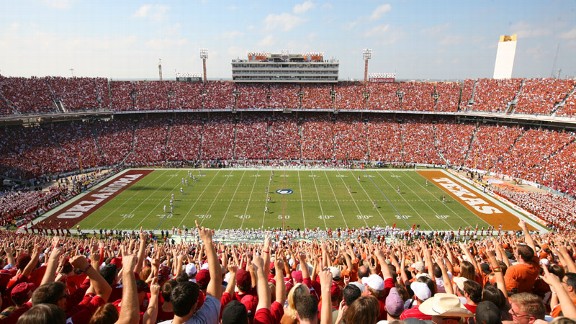 J.P. Wilson/Icon SMI Oklahoma and Texas fans meet each year in Dallas. Is theirs the nation's best rivalry?
Rivalries. They form the backbone of college football. From stadiums filled with 100,000-plus to smaller -- but still intense -- local and/or historic showdowns, these long-standing tradition-rich games anchor fans' fall calendars. But how do today's best rivalries stack up against one another? You tell us, by clicking on the boxes below.


Rank: College football's biggest rivalries
Alabama-Auburn

Alabama-Auburn
Nov. 30, at Auburn
Army-Navy

Army-Navy
Dec. 14, at Lincoln Financial Field
BYU-Utah

California-Stanford

California-Stanford
Nov. 23, at Stanford
Clemson-S. Carolina

Clemson-S. Carolina
Nov. 30, at South Carolina
Florida-Georgia

Florida-Georgia
Nov. 2, at EverBank Field
Florida State-Miami

Florida State-Miami
Nov. 2, at Florida State
Georgia-Georgia Tech

Georgia-Georgia Tech
Nov. 30, at Georgia Tech
Harvard-Yale

Harvard-Yale
Nov. 23, at Yale
Michigan-Ohio State

Michigan-Ohio State
Nov. 30, at Michigan
Notre Dame-USC

Notre Dame-USC
Oct. 19, at Notre Dame
Oklahoma-Texas

Oklahoma-Texas
Oct. 12, at Cotton Bowl
Oregon-Oregon State

Oregon-Oregon State
Nov. 29, at Oregon
UCLA-USC

Your Rankings
1.

2.

3.

4.

5.

6.

7.

8.

9.

10.

11.

12.

13.

14.

Tags:
NCF, NCF, Alabama Crimson Tide, Auburn Tigers, Army Black Knights, Navy Midshipmen, BYU Cougars, Brigham Young Cougars, Utah Utes, California Golden Bears, Stanford Cardinal, Clemson Tigers, South Carolina Gamecocks, Florida Gators, Georgia Bulldogs, Florida State Seminoles, Miami Hurricanes, Miami (FL) Hurricanes, Georgia Tech Yellow Jackets, Harvard Crimson, Yale Bulldogs, Michigan Wolverines, Ohio State Buckeyes, Notre Dame Fighting Irish, USC Trojans, Oklahoma Sooners, Texas Longhorns, Oregon Ducks, Oregon State Beavers, UCLA Bruins, SportsNation Rank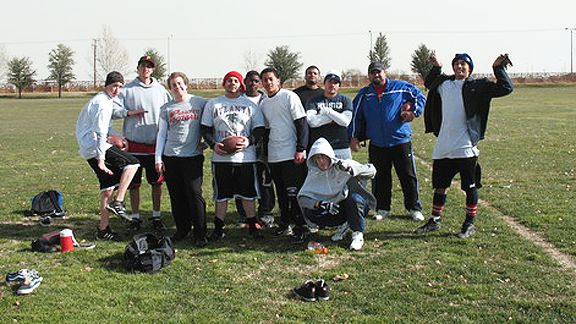 While whiteford73 and his buddies run around what looks like an intramural football field, plenty of fans dressed their profiles with pictures from college and professional games this week.
In other news, Page 2 is looking for college tailgaters. Upload your pictures to the Tailgating group.
These are our favorite photos uploaded this week. If any of the images make you want to put on facepaint and sign team songs, click to view a larger picture and to comment. If you have a great picture or saw one you think the world should see, leave a brief description and a link in the Conversation section below.