SportsNation Blog Archives

Francisco Liriano
Max Scherzer has been near perfect through his first 20 starts, notching a 19-1 record and on the brink of becoming the first pitcher since Roger Clemons in 2001 to start the season 20-1. But does Scherzer's record mean he's a better pitcher than the MLB ERA leader Clayton Kershaw? Click the images below to set your rankings!


Baseball's best pitchers

Bartolo Colon

Bartolo Colon
Athletics
14-5, 2.97 ERA

Patrick Corbin

Patrick Corbin
Diamondbacks
13-4, 2.79 ERA

Yu Darvish

Yu Darvish
Rangers
12-5, 2.68 ERA

Jorge De La Rosa

Jorge De La Rosa
Rockies
14-6, 3.28 ERA

Jose Fernandez

Jose Fernandez
Marlins
10-5, 2.30 ERA

Zack Greinke

Zack Greinke
Dodgers
13-3, 2.86 ERA

Matt Harvey

Matt Harvey
Mets
9-5, 2.27 ERA

Felix Hernandez

Felix Hernandez
Mariners
12-8, 2.97 ERA

Clayton Kershaw

Clayton Kershaw
Dodgers
13-8, 1.72 ERA

Hiroki Kuroda

Hiroki Kuroda
Yankees
11-10, 2.89 ERA

Cliff Lee

Cliff Lee
Phillies
11-6, 3.07 ERA

Francisco Liriano

Francisco Liriano
Pirates
14-6, 2.74 ERA

Mike Minor

Mike Minor
Braves
13-5, 2.99 ERA

David Price

David Price
Rays
8-5, 3.28 ERA

Chris Sale

Chris Sale
White Sox
10-12, 2.99 ERA

Anibal Sanchez

Anibal Sanchez
Tigers
11-7, 2.61 ERA

Max Scherzer

Max Scherzer
Tigers
19-1, 2.73 ERA

Justin Verlander

Justin Verlander
Tigers
12-10, 3.73 ERA

Adam Wainwright

Adam Wainwright
Cardinals
15-8, 2.96 ERA

Jordan Zimmerman

Jordan Zimmerman
Nationals
15-7, 3.32 ERA
Your Rankings
1.

2.

3.

4.

5.

6.

7.

8.

9.

10.

11.

12.

13.

14.

15.

16.

17.

18.

19.

20.

Tags:
SportsNation Rank, MLB, MLB, Bartolo Colon, Patrick Corbin, Yu Darvish, Jorge De La Rosa, Jose Fernandez, Zack Greinke, Matt Harvey, Felix Hernandez, Clayton Kershaw, Hiroki Kuroda, Cliff Lee, Francisco Liriano, Mike Minor, David Price, Chris Sale, Anibal Sanchez, Max Scherzer, Justin Verlander, Adam Wainwright, Jordan Zimmermann
Are the Pirates baseball's best?
The Pirates have long been something of a joke -- ever since Sid Bream slid in ahead of Barry Bonds' throw in Game 7 of the NLCS, the team has struggled to find an identity. That's changed this season. After a two-game sweep of the rival Cardinals, the Pirates are 1.5 games up in the NL Central race and, perhaps more importantly, owners of the best record in all of baseball. Not bad for a team that lost 105 games three seasons ago.
BEST OF THE BEST
Best dancers?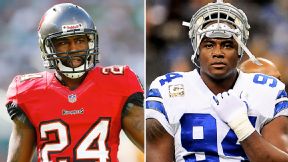 Which player has a brighter NFL future: Darrelle Revis, or DeMarcus Ware? Vote! »