SportsNation Blog Archives

Chicago Bears
Statistically, two is not a trend. But we're calling it anyway:
2014 is the Year of the Jump-Kick.
First there was Antonio Brown of the Pittsburgh Steelers planting a foot on the face mask of Cleveland Browns punter Spencer Lanning (which, admittedly, drew a fine):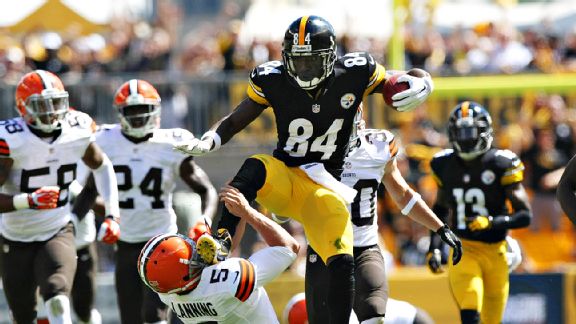 Jason Bridge/USA TODAY Sports
On Sunday night, the Green Bay Packers' Jarrett Boykin (perhaps) one-upped Brown by getting a leg to the ball before Chicago Bears punter Pat O'Donnell could kick it: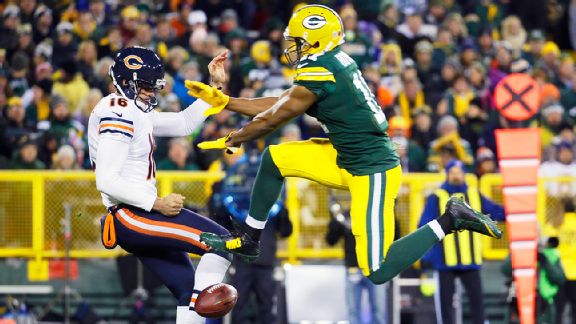 AP Images/Morry Gash
AP Photo/Denis Poroy
NFL Week 2 questions
The NFL's second week has come and gone, and both Washingtons made big news. The D.C. version saw its team lose quarterback Robert Griffin III to an ankle injury -- but win in big fashion anyway behind Kirk Cousins. The team from the state of Washington, meanwhile, was stunned in a 30-21 loss to the Chargers, with cornerback Richard Sherman being called out by San Diego players. What do you make of the week's major storylines?
Thoughts on NFL's opening week?

The NFL is back! On the first Sunday, some teams (San Francisco 49ers, Denver Broncos) won as expected, others (New Orleans Saints, New England Patriots) suffered surprising defeats, and a few more (Dallas Cowboys, Kansas City Chiefs) were downright demoralized. On Monday, the Detroit Lions grabbed the headlines by routing the New York Giants. What's your take on some of the major questions from Week 1 action?

Getty Images

Your 2014 NFL predictions?

The 2014 NFL season kicks off Thursday night, with the Super Bowl-winning Seattle Seahawks hosting the Green Bay Packers in the first of what should be many intriguing games in this wide-open league. What will happen this year? Read our experts' NFL preview, then cast your votes below!

More: Predict: Over/unders | Your Power Rankings? | Rank: #NFLRank top 20

Hannah Foslien/Getty Images

Jared Allen signs with Bears

Jared Allen is staying in the NFC North. Allen, who made a name for himself with six exceptional years with the Minnesota Vikings, has signed a four-year contract with the rival Bears. Seeing Allen (who is 12th on the career sack list with 128.5) in a Bears uniform instead of Viking purple will probably be jarring for Vikings fans, but is he still a good enough defensive end to make a difference in the competitive NFC North?