SportsNation Blog Archives

Green Bay Packers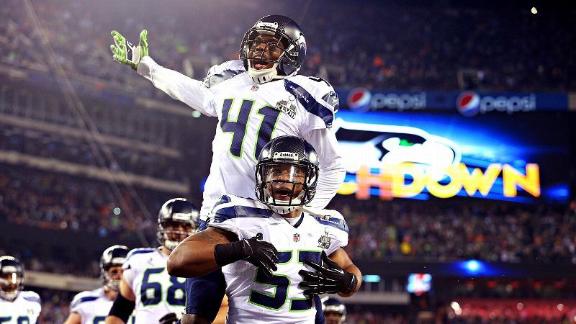 In the wake of the Seattle Seahawks' thunderous win over the Denver Broncos in Super Bowl XLVIII, many are asking: Just how good was the Legion of Boom & Co., compared to history's best defenses? Answer yourself by clicking on the images below!


Best NFL Defenses Ever

1962 Packers

1962 Packers
230.0 YPG, 10.6 PPG, 3.57 TO/gm, won NFL title.

1969 Chiefs

1969 Chiefs
225.9 YPG, 12.6 PPG, 3.36 TO/gm, won Super Bowl.

1971 Vikings

1971 Vikings
243.3 YPG, 9.9 PPG, 3.21 TO/gm, won NFC Central.

1972 Dolphins

1972 Dolphins
235.5 YPG, 12.2 PPG, 3.29 TO/gm, 14-0 regular season, won Super Bowl.

1975 Rams

1975 Rams
237.3 YPG, 9.6 PPG, 2.86 TO/gm, won NFC West.

1976 Steelers

1976 Steelers
237.6 YPG, 9.9 PPG, 3.29 TO/gm, won AFC Central.
1977 Falcons

1977 Falcons
231.6 YPG, 9.2 PPG, 3.43 TO/gm, 2nd in NFC West.

1985 Bears

1985 Bears
258.4 YPG, 12.4 PPG, 3.38 TO/gm, won Super Bowl.

1990 Giants

1990 Giants
262.9 YPG, 13.2 PPG, 2.13 TO/gm, won Super Bowl.
2000 Ravens

2000 Ravens
246.7 YPG, 10.3 PPG, 3.06 TO/gm, won Super Bowl.
2002 Buccaneers

2002 Buccaneers
252.8 YPG, 12.2 PPG, 2.38 TO/gm, won Super Bowl.
2013 Seahawks

2013 Seahawks
273.6 YPG, 14.4 PPG, 2.44 TO/gm, won Super Bowl.
Your Rankings
1.

2.

3.

4.

5.

6.

7.

8.

9.

10.

11.

12.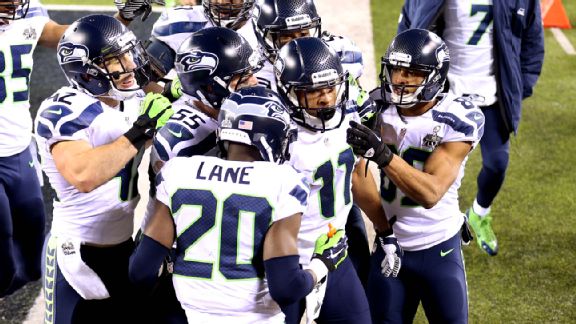 Joe Camporeale/USA TODAY SportsWhere do the Seahawks rank among the past 10 Super Bowl champions?
They didn't own the regular season; 13-3 is a fine record, sure, but not one for the history books. However, the way the Seattle Seahawks ended their campaign was something to behold. Basically dominating from the first play from scrimmage, Pete Carroll's team smashed the Denver Broncos 43-8 in Super Bowl XLVIII, allowing them to join the list of NFL champions in style. Does this make them the best title winner from the past 10 seasons? Click on the images below to set your rankings!
More: Dynasty? | Your grades | Commercials? | Manning's legacy | Rank: QBs


Rank: Past 10 Super Bowl Champs

2013 Seahawks

2013 Seahawks
13-3, beat Broncos 43-8

2012 Ravens

2012 Ravens
10-6, beat 49ers 34-31
2011 Giants

2011 Giants
9-7, beat Patriots 21-17
2010 Packers

2010 Packers
10-6, beat Steelers 31-25
2009 Saints

2009 Saints
13-3, beat Colts 31-17
2008 Steelers

2008 Steelers
12-4, beat Cardinals 27-23
2007 Giants

2007 Giants
10-6, beat Patriots 17-14
2006 Colts

2006 Colts
12-4, beat Bears 29-17
2005 Steelers

2005 Steelers
11-5, beat Seahawks 21-10
2004 Patriots

2004 Patriots
14-2, beat Eagles 24-21
Your Rankings
1.

2.

3.

4.

5.

6.

7.

8.

9.

10.

This is a bit awkward. You're familiar with football, right? The hugely popular sport that, in both amateur and professional forms, essentially dominates the American sporting scene? That football? Well, the pro league is having a bit of trouble getting people to go to some of its playoff games. The Bengals and Packers still have thousands of tickets available for their home playoff games this weekend. The teams have been granted an extension to early Friday evening in order to avoid a television blackout in their home markets, which would be just a bit embarrassing. The Colts were in the same situation until a few hours ago, when the Meijer grocery store bought 1,200 tickets to ensure a sellout. Credit where credit is due, however: The Eagles, who are hosting a game against the Saints, seem to have no such issue selling tickets. Good job, Philadelphia fans.
Here's a sampling of what readers had to say in our Facebook conversation on the story:
Chris McKinley: "Regarding Green Bay, it is shocking that people would rather watch this game in the comfort of their own home in front of a 50 inch TV with wings and cheap beer than shell out 100-200$ a pop to sit outside in -5 degree weather and pay $12 for a beer. Really, I am astounded by this."
Michael Mathieu: "I would love to see the NFL actually blackout a playoff game in the home market. I think it's a terrible rule and fans should be outraged that this is even a possibility. It would be bad for the fans but hopefully it would prompt a change to the rule."
Chris DeFord: "Cost of tickets are outrageous, on top of concessions, parking, etc. Getting angry at fans for not having $200-300 immediately after the holidays is absurd, let's get real people."
Kenny Brand: "If I lived on the right side of the Atlantic, I would without question be at Paul Brown stadium for the Bengals game even though the expense is ridiculous. That being said, I find it a bit crazy that the tax-payers who paid for that stadium may not be allowed to watch on television a game being played there when the rest of the nation with no financial input can."
Jeff Jacobs: "Fully expected this in Cincy, it's the norm for them to have issues to sell tickets. Green Bay though? wow."
BEST OF THE BEST
Best dancers?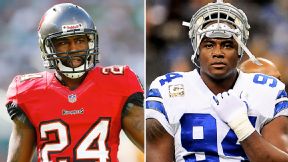 Which player has a brighter NFL future: Darrelle Revis, or DeMarcus Ware? Vote! »