SportsNation Blog Archives

Virginia Tech Hokies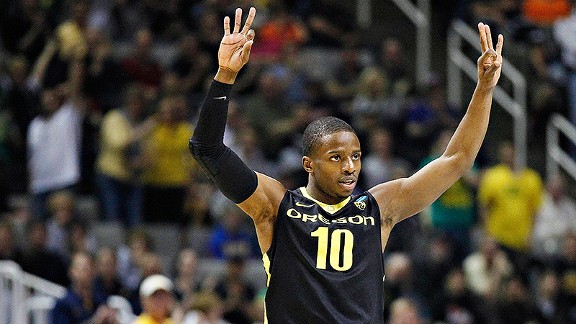 The Pac-12 has three teams ranked inside the AP preseason Top 25, with No. 6 Arizona ranked the highest. Will the Wildcats live up to their ranking and win the conference title for a fifth time? Where will reigning Pac-12 champions Oregon place? Set your rankings!
Conference rankings: American | A-10 | ACC | Big 12 | Big East | Big Ten | C-USA | SEC
More rankings: Preseason Top 25 | Conferences


2013-14 Pac-12 basketball teams

Arizona

Arizona
2012-13 overall: 27-8
Pac-12: 12-6


Arizona State

Arizona State
2012-13 overall: 22-13
Pac-12: 9-9


California

California
2012-13 overall: 21-12
Pac-12: 12-6


Colorado

Colorado
2012-13 overall: 21-12
Pac-12: 10-8


Oregon

Oregon
2012-13 overall: 28-9
Pac-12: 12-6


Oregon State

Oregon State
2012-13 overall: 14-18
Pac-12: 4-14


Stanford

Stanford
2012-13 overall: 19-15
Pac-12: 9-9


UCLA

UCLA
2012-13 overall: 25-10
Pac-12: 13-5


USC

USC
2012-13 overall: 14-18
Pac-12: 9-9


Utah

Utah
2012-13 overall: 15-18
Pac-12: 5-13


Washington

Washington
2012-13 overall: 18-16
Pac-12: 9-9


Washington State

Washington State
2012-13 overall: 13-19
Pac-12: 4-14

Your Rankings
1.

2.

3.

4.

5.

6.

7.

8.

9.

10.

11.

12.

Tags:
SportsNation Rank, NCB, Arizona Wildcats, Arizona State Sun Devils, California Golden Bears, Colorado Buffaloes, Oregon Ducks, Oregon State Beavers, Stanford Cardinal, UCLA Bruins, USC Trojans, Utah Utes, Washington Huskies, Washington State Cougars, Virginia Tech Hokies, Virginia Cavaliers, Wake Forest Demon Deacons
Ask not for whom the bubble bursts; it busts for you. But cheer up, Blacksburg, Va. Buck up, Champaign, Ill. Look on the bright side, Starkville, Miss. On second thought, if you live in aptly-named Starkville, we can't help you on the silver lining thing, sorry. The good news for basketball fans in those and a handful of other college towns is people are talking way more about your team this morning than they would have as another forgettable first-round loser with a No. 12 seed in the NCAA tournament.
And hey, at least you get a home game in the NIT.
The bracket of 65 is out, which means some team has to be No. 66 (and we're not talking about the NBDL's Tulsa 66ers). Bob Knight said the selection committee needed more basketball savvy. Virginia Tech coach Seth Greenberg proposed a set formula for awarding at-large bids. What's your take? Until the field expands to 96 teams, consider us your platform from which to rant about the unfairness of being squeezed off the bubble.
"

VT is still a second class citizen in the ACC. Same with Miami and BC. That should work itself out in another 7-10 years. All 10 win Big East teams are in, even carpet baggin ND. VT would have been if they could have won 10 in the Big East, no doubt.

"

-- wvu86psychrugger
"

Mississippi State and Virginia Tech should've gotten in over Florida. This years bracket seems too conspicuous and unbalanced to the point it looks like they forced matchups in hopes of getting the outcomes they want. RPI and seedings don't equate.

"

-- god_of_modesty
"

I agree with the mid-majors getting way too many at larges ... just because a George Mason or Gonzaga come by once every 5 years doesn't mean the others are worth a damn ... Big 6 had over 85% of the sweet sixteen over the last 5 years ... these chumps from mid-majors have all the opportunity to go on road or to nuetral site to scheduel top 100 teams...

"

-- ewolf22
marcelluswiley Marcellus Wiley
"@InTheCut218: Clownin with @marcelluswiley http://t.co/XKdyUOpDAI" Thanks for taking care of your boys!
about 6 hours ago

marcelluswiley Marcellus Wiley
Bumpin 'Ain't No Thang' right now....Been my favorite group since I heard them in 92! http://t.co/L5trHTRY5r
about 20 hours ago

marcelluswiley Marcellus Wiley
Thank God for Spotify!
about 20 hours ago

Max_Kellerman Max Kellerman
Turning back time: ageing reversed in mice - health - 19 December 2013 - New Scientist: http://t.co/RSYUUVefsO
about 20 hours ago

SportsNation SportsNation
Awesome! RT @ESPN_Numbers NNL Presents... The year in sports for 2013 "RAP-UP" http://t.co/AaMtiH8YNu
about 23 hours ago

Max_Kellerman Max Kellerman
RT @theScore: How Lou Gehrig used sabermetrics in the 1920s. http://t.co/tTMFzU7JwD
1 day ago

marcelluswiley Marcellus Wiley
Back where it all started, Los Angeles already knows what it is....best in the world! #Slauson http://t.co/Ae9JR1clbj
1 day ago

marcelluswiley Marcellus Wiley
Broadcasting 'Max & Marcellus' today at 3pm from "In the Cut" Barbershop on 220 E. Regent St. in Inglewood. Come win Lakers tickets!
1 day ago

SportsNation SportsNation
Will Kobe ever be the same? We discuss. ESPN2 now!
1 day ago

SportsNation SportsNation
Dr. J says he was a better dunker than MJ & LeBron. He also had more to say. - http://t.co/VypRlpdYOz
1 day ago

Max_Kellerman Max Kellerman
RT @MarkKriegel: The 6 Jews who changed the world: Jesus, Moses,Freud, Marx, Einstein and Al #Goldstein.
1 day ago

SportsNation SportsNation
Jerry West hasn't shot a basketball in years and he is still LIGHTS OUT at 75! - http://t.co/41MiPeDwbM
1 day ago

marcelluswiley Marcellus Wiley
RT @ProFootballDoc: @marcelluswiley is right. Related injury. Strong Achilles helps prevent knee hyperextension. May have contributed to @k…
1 day ago

SportsNation SportsNation
The North Sac Canes youth football team has some interesting jerseys (via @uniformswag) http://t.co/aeE1wAiW9Z
1 day ago

marcelluswiley Marcellus Wiley
Not a bad day when you can hang with Dr. J #sportsnation http://t.co/CBY5X5iqv7
1 day ago

marcelluswiley Marcellus Wiley
Hey Kickers, once you kick the ball & try to make a tackle, you are now a defender & I've never heard of a 'Defenseless Defender' #NoFineNFL
1 day ago

SportsNation SportsNation
All NBA fans reacting to Kobe's injury news http://t.co/NA4hXpA22f
2 days ago

kevinwildes Kevin Wildes
Bums me out. RT @ramonashelburne Lakers announce Kobe out 6 weeks with fractured tibia.
2 days ago

SportsNation SportsNation
We got Dr. J in the house!! ESPN2 now! http://t.co/0xztkX9kRr
2 days ago

SportsNation SportsNation
.@TheRealJRSmith shot his franchise record 17 3-point attempts last night like... http://t.co/pCsDKbUKy3
2 days ago