SportsNation Blog Archives

Justin Upton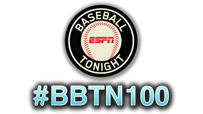 How do the top left fielders in Major League Baseball stack up? That question has been answered by our experts in the latest installment of the "Baseball Tonight" 100 (#BBTN100), a project to rank the top players across all 30 teams. We'll reveal a new position each day and unveil the overall 1-100 rankings March 27.
Do you agree with the experts' take on left fielders? Simply click on the images of the top 10 below to submit your ballot.


Rank: #BBTN100 Left Fielders
Domonic Brown

Domonic Brown
Philadelphia Phillies
BBTN Rank: 10

Yoenis Cespedes

Yoenis Cespedes
Oakland A's
BBTN Rank: 7
Shin-Soo Choo

Shin-Soo Choo
Texas Rangers
BBTN Rank: 5
Carlos Gonzalez

Carlos Gonzalez
Colorado Rockies
BBTN Rank: 2
Carl Crawford

Carl Crawford
Los Angeles Dodgers
BBTN Rank: 9
Alex Gordon

Alex Gordon
Kansas City Royals
BBTN Rank: 4
Bryce Harper

Bryce Harper
Washington Nationals
BBTN Rank: 1
Matt Holliday

Matt Holliday
St. Louis Cardinals
BBTN Rank: 3
Starling Marte

Starling Marte
Pittsburgh Pirates
BBTN Rank: 8
Justin Upton

Justin Upton
Atlanta Braves
BBTN Rank: 6
Your Rankings
1.

2.

3.

4.

5.

6.

7.

8.

9.

10.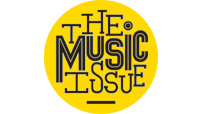 Every athlete wants to be a musician. So why not give a group of them a head start at achieving their dream by recreating some of the most iconic album covers of all time? That's exactly what ESPN The Magazine has done for its music issue, and the results have to be seen to be believed. Check out the full-size images in the galleries below and then click on the smaller images to rank your favorites!
Behind-The-Scenes Photo Galleries:


Rank: ESPN The Magazine's Cover Acts

Allyson Felix

Allyson Felix
Athlete: Allyson Felix
Artist: Beyonce
Album: Dangerously In Love (2003)

Ryan Lochte

Ryan Lochte
Athlete: Ryan Lochte
Artist: Nirvana baby
Album: Nevermind (1991)

Jimmie Johnson

Jimmie Johnson
Athlete: Jimmie Johnson
Artist: Bob Dylan
Album: The Freewheelin' Bob Dylan (1963)

Alex Morgan

Alex Morgan
Athlete: Alex Morgan
Artist: Katy Perry
Album: One Of The Boys (2008)

Richardson, Woodley, Lynch

Richardson, Woodley, Lynch
Athletes: Trent Richardson, LaMarr Woodley, Marshawn Lynch
Artist: Run-D.M.C.
Album: Ultimate Run-D.M.C. (2003)

Josh Freeman

Josh Freeman
Athlete: Josh Freeman
Artist: Michael Jackson
Album: Thriller (1982)

James Stewart

James Stewart
Athlete: James Stewart
Artist: Rick James
Album: Street Songs (1981)

Upton, Stanton, Phillips . . .

Upton, Stanton, Phillips . . .
Athletes: Justin Upton, Evan Longoria, Brandon Phillips, Giancarlo Stanton, Shane Victorino
Artist: Devo
Album: Freedom Of Choice (1980)
Your Rankings
1.

2.

3.

4.

5.

6.

7.

8.

B.J. Upton's had a pretty good career so far, but his brother Justin might be the best talent in the family. Justin definitely made his mark in 2010; in a Diamondbacks lineup loaded with high-K, high-power hitters, Upton may have been the most well-rounded of them all. B.J. suffered from injury last season, but he's had success in the majors before and has the speed advantage over his younger brother. SportsNation ranks the Uptons as the best brother combo currently playing, but which Upton will end up with the more valuable career?
"

m glad somebody is finally giving J-Up some repsect on a national level. As a dbacks fan i can say hes a joy to watch

"

-- ccdog4
"

this guy is legit. i played against him in high school down in a tournament in florida. he went 4 for 5 with 3 bombs.

"

-- jwood1776
"

This manchild will be an MVP in this league someday

"

-- southsideirish08