SportsNation Blog Archives

Cleveland Cavaliers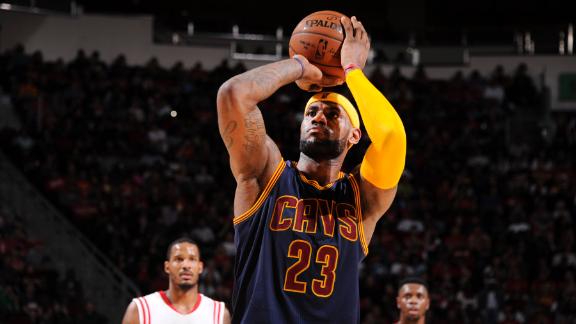 Kyrie Irving is already doing good things with the new-look Cleveland Cavaliers. But whatever, we knew that was coming.
This Nerf dunk, though?
IMPRESSIVE. I mean, it's Nerf, so who knows how high up that hoop is. Also, while the pass from teammate/fellow New Jerseyan (and Florida Gators guard) Eli Carter was sweet, poor friend/stranded defender Jux Jones had no chance on that 2-on-1.
Still, something tells us we might see something like this a time or two at the Q this year. Not with a Nerf ball, though. That would be illegal.
Joe Murphy/NBAE/Getty Images
2014-15 NBA schedule released
The 2014-15 NBA schedule is here, with some pretty sweet matchups highlighting the season's big days. The opening-night slate comprises Dallas Mavericks-San Antonio Spurs and Houston Rockets-Los Angeles Lakers. On Christmas, the Cleveland Cavaliers make their first trip to Miami since LeBron James left the Heat, while Western Conference titans Oklahoma City Thunder and San Antonio Spurs square off in Texas. It's all part of a regular season that promises to be compelling.