SportsNation Blog Archives

Cleveland Cavaliers
The Cleveland Cavaliers' J.R. Smith shoots 3-pointers. Often effectively, sometimes indiscriminately, but not always exclusively ... until Sunday, when all three of those factors converged for the most J.R. Smith game of all time.
In a 99-94 win over the Chicago Bulls, Smith had the following box score: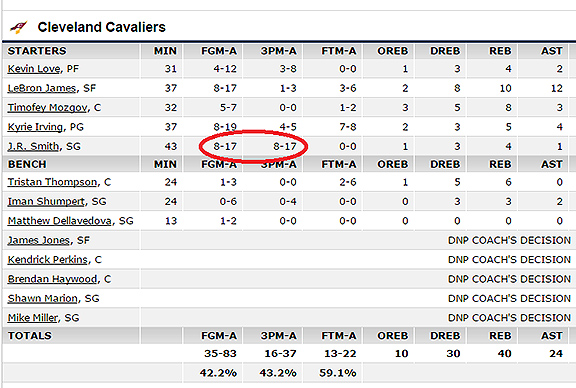 ESPN
Yes, that's 17 3-point attempts without shooting a 2. And that's an NBA record:
J.R. Smith has attempted 17 3-point shots, 0 2-pointers - an NBA record for most 3-pointers w/o a 2 (#Elias). (He's made 8.)

— ESPN Stats & Info (@ESPNStatsInfo) April 5, 2015
The previous record, according to Elias, was 13, done three times before (Ryan Anderson in 2012-13, Voshon Lenard in 1996-97 and Mookie Blaylock in 1995-96).
Smith also contributed to LeBron James' first triple-double in more than a year, knocking down five 3s from James passes.
Oh, and one of Smith's eight 3-point makes was this halftime buzzer-beater from 40 feet: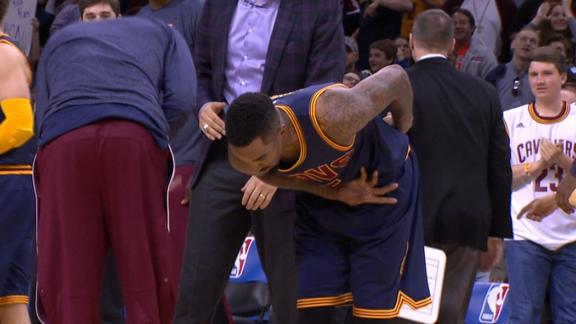 In short: Cleveland is probably happy it acquired Smith from the New York Knicks this season.