SportsNation Blog Archives

Dallas Mavericks
Richard Jefferson, a 34-year-old forward for the Dallas Mavericks, looked like 2002-era R.J. on this amazing dunk over the Charlotte Hornets' (much younger) Michael Kidd-Gilchrist on Sunday. The only problem? It was called a foul.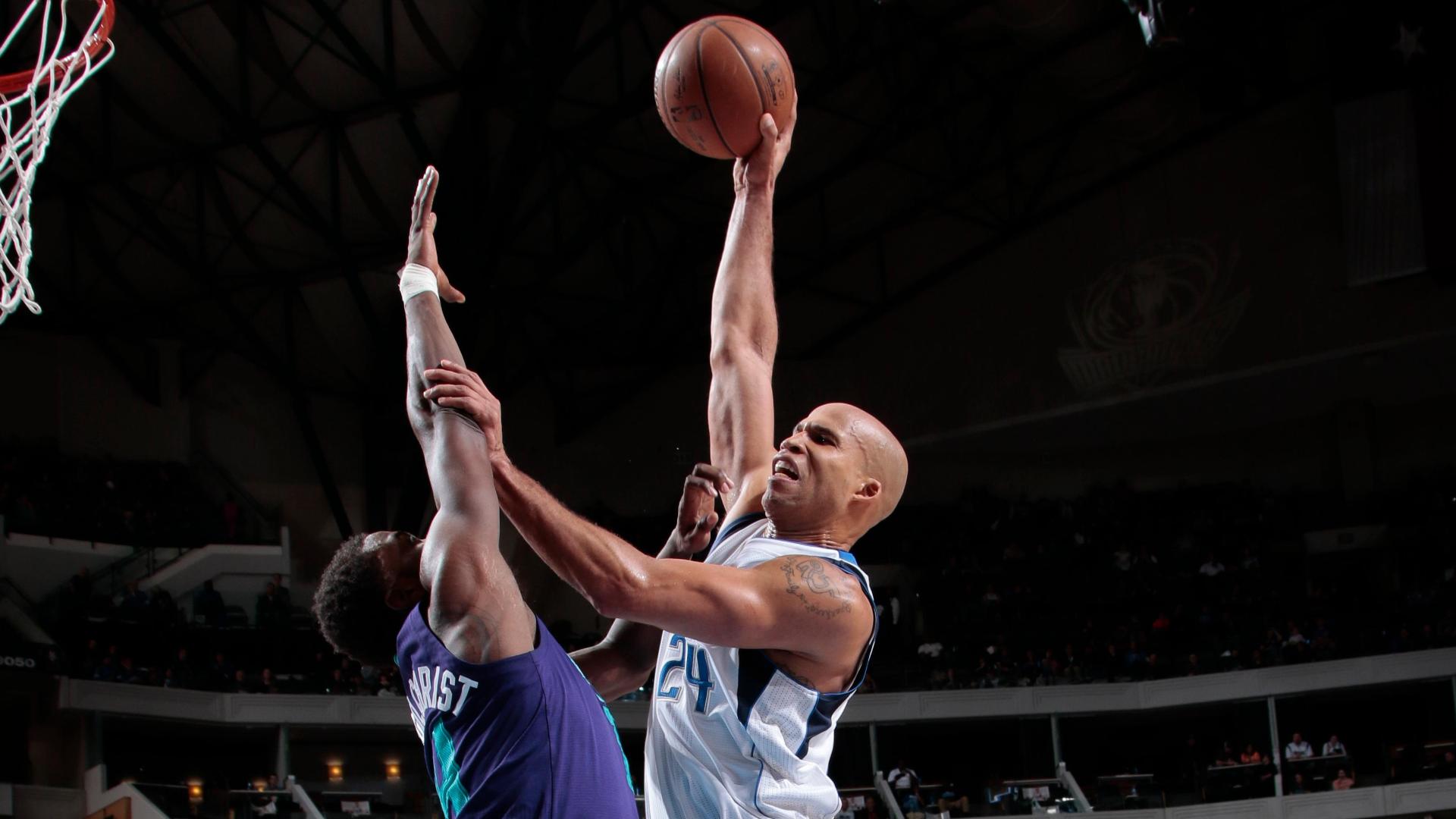 Joe Murphy/NBAE/Getty Images
2014-15 NBA schedule released
The 2014-15 NBA schedule is here, with some pretty sweet matchups highlighting the season's big days. The opening-night slate comprises Dallas Mavericks-San Antonio Spurs and Houston Rockets-Los Angeles Lakers. On Christmas, the Cleveland Cavaliers make their first trip to Miami since LeBron James left the Heat, while Western Conference titans Oklahoma City Thunder and San Antonio Spurs square off in Texas. It's all part of a regular season that promises to be compelling.
Steve Mitchell/USA TODAY Sports

Where will LeBron James play?

Although LeBron James opted out of his contract, conventional wisdom suggested he would re-sign with the Miami Heat and give things another go with the rest of the Big Three. But now that's not so clear, as reportedly James, Chris Bosh and Dwyane Wade aren't quite on the same page. Meanwhile, with James himself on vacation, sources say his agent, Rich Paul, might have met with representatives for the Dallas Mavericks, Houston Rockets and Phoenix Suns and possibly the Cleveland Cavaliers. Will James really leave South Florida?

Getty Images

NBA free agency predictions?

July 1 marks the beginning of NBA free agency, and what a time it should be. LeBron James is available. So are Carmelo Anthony, Chris Bosh, James' and Bosh's fellow Big Three member Dwyane Wade and -- perhaps briefly, if he re-signs as expected -- Dirk Nowitzki. That's not to mention restricted free agents such as Eric Bledsoe and Gordon Hayward, plus trade targets like Kevin Love. What will happen when the players start moving?