Happy birthday, Chris Paul.
Today the NBA superstar turns 30 years old, although he's still schooling defenders like he's in his early 20s (sorry, Spurs). In honor of No. 3 hitting the big 3-0, here are three things you may not know about CP3.
1. He's a politician who actually keeps his word
Paul organized, promoted and co-hosted West Forsyth High School's 10-year class reunion in 2013. He did so not to flash his opulence or make exes jealous of his wife, but to dutifully fulfill one of his responsibilities as senior class president. That steadfast dedication likely played a role in Paul getting elected as NBPA union president.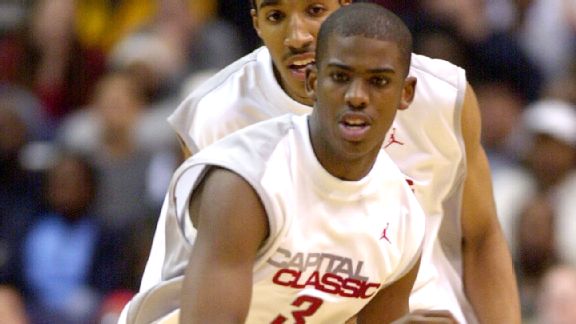 George Bridges/MCT/Getty Images
2. He rolls with the stars, but roots for one star
Paul and his super friends -- LeBron James, Dwyane Wade and Carmelo Anthony -- vacation together each summer, hitting up hot spots like Las Vegas. Like James, Paul is also a passionate Dallas Cowboys fan and can often be found at training camp in Oxnard, California, to assess Big D's title hopes.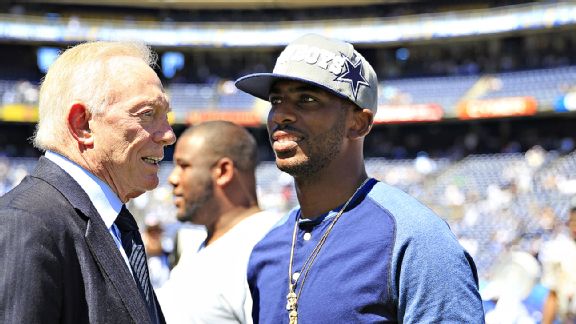 AP Photo/James D. Smith
3. He's a gracious host -- even to rivals
You might not be able to tell it by the way Curry embarrassed his elder counterpart with this ridiculous crossover last month or the animosity that has developed between their teams, but Paul and the newly minted league MVP are tight off the court. Curry credits Paul with helping him prepare for the transition to the NBA, as the two Carolina natives traveled around the Southeast to train. Paul took Curry under his wing as a rookie, even opening his home to his future rival to train and live with him.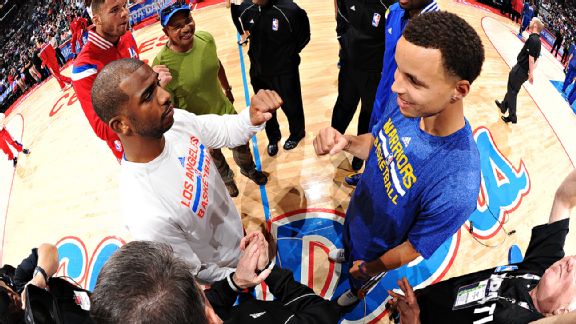 Andrew D. Bernstein/NBAE/Getty Images
As for Paul's birthday, we couldn't let it pass without offering a few gift suggestions for the man who has it all. While a healthy hamstring and a Game 2 win in Houston likely top his list, we have a couple of other suggestions:
More acting lessons: Let's be honest, those Cliff Paul commercials have run their course. We'd like to see CP3 branch out to other roles like a diminutive cop buddy flick alongside his buddy Kevin Hart.
New jewelry: We're thinking a couple of rings -- one for the Clippers, of course, as 2014-15 NBA champs, and the other for his beloved Cowboys as SB 50 winners.
The latter might be the only thing that can top last year's gift. Thanks, Kelly ... err, Tiffany.