Favorite cold weather photos
Updated:
October 29, 2008, 7:41 PM ET
It's still fall, but many parts of the country are already bracing for their first winter storm. For some hardcore athletes, frigid temperatures are fun. To get you ready for the upcoming season, check out some of our favorite cold weather sports photos. Upload yours here.
1. View from above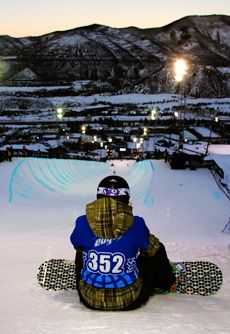 AP Photo/Nathan Bilow
Gretchen Bleiler enjoys the view from the 2007 Winter X-Games. Comment on this photo
3. Blizzard ball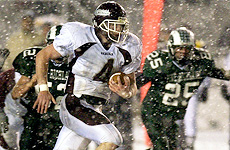 Pittsburgh Post Gazette
The South may be known for football, but players in the North prove their toughness on a weekly basis. Comment on this photo
2. Snow scene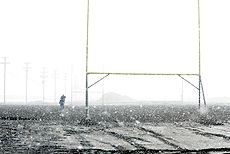 Nik Kleinberg/ESPN.com
Alaskan high school football players brave extreme conditions to play the sport they love. Comment on this photo
4. The air up there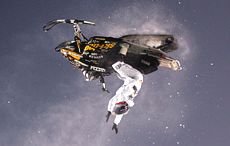 AP Photo/Nathan Bilow
Heath Frisby performs a back flip with his 500-pound Ski-doo snowmobile. Comment on this photo
SPONSORED HEADLINES
ESPN TOP HEADLINES
MOST SENT STORIES ON ESPN.COM