Freeze Frame: Week's most memorable images
Updated:
March 4, 2009, 10:59 AM ET
Every Wednesday night on "SportsCenter," the most memorable images of the week are presented as part of Bud Light's Freeze Frame. In addition to presenting the week's top images, "SportsCenter" wants help from SportsNation to pick the one that is the most memorable. That photo, along with the best comment of the week, will be revealed during the show. Click here to send in your comment.
This week's choices include Alex Rodriguez taking some time with his daughter before a World Baseball Classic practice, the United States winning the four-man bobsled and Kyle Busch celebrating his win in Las Vegas.
1. Busch celebrates Vegas win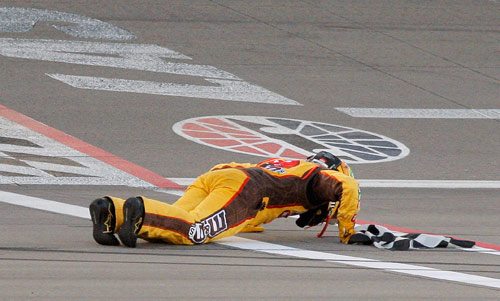 AP Photo/Jae C. Hong
Kyle Busch kisses the track after winning the NASCAR Shelby 427 at Las Vegas Motor Speedway. Comment on this photo
2. U.S. wins bobsled title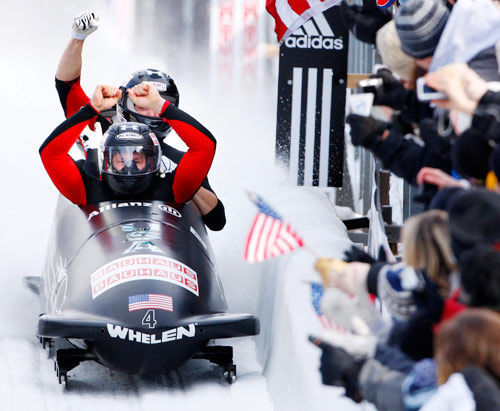 AP Photo/Peter Morgan
American Steven Holcomb and his teammates celebrate winning the four-man bobsled title at the world championships. Comment on this photo
3. A-Rod relaxes with daughter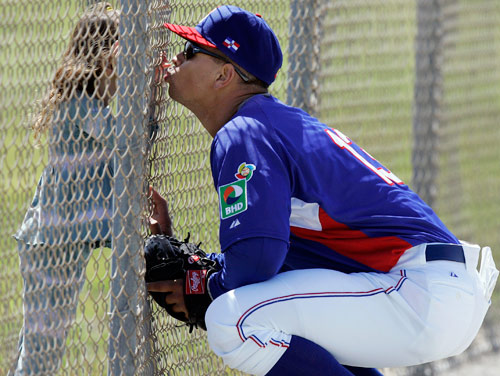 AP Photo/Jeff Roberson
Alex Rodriguez kisses his daughter through a fence while practicing with the Dominican Republic team in preparation for the World Baseball Classic. Comment on this photo
SPONSORED HEADLINES
ESPN TOP HEADLINES
MOST SENT STORIES ON ESPN.COM