Freeze Frame: Week's most memorable images
Updated:
December 10, 2008, 9:09 AM ET
Every Wednesday night on "SportsCenter," the most memorable images of the week are presented as part of Bud Light's Freeze Frame. In addition to presenting the week's top images, "SportsCenter" wants help from SportsNation to pick the one that is the most memorable. That photo, along with the best comment of the week, will be revealed during the show.
This week's choices include Donovan McNabb and Andy Reid on the sidelines, Jeff Fisher skydiving, Annika Sorenstam walking up the 18th for the last time and Spain winning the Davis Cup.
1. McNabb benched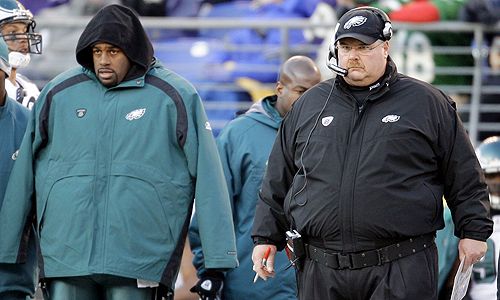 AP Photo/Rob Carr
Donovan McNabb, left, and coach Andy Reid watch from the sidelines during the second half of the Eagles' 36-7 loss to the Ravens. McNabb was benched at halftime with the Eagles trailing 10-7. Comment on this photo
2. Fisher skydiving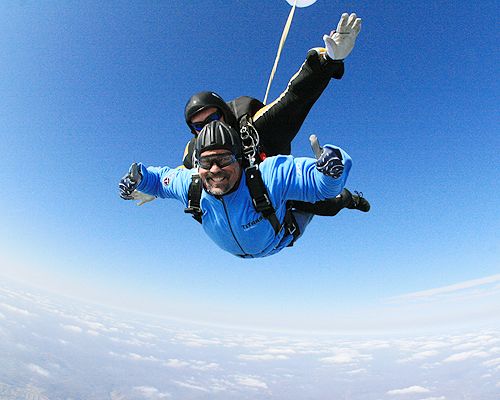 Courtesy 101st Airborne Parachute
Titans coach Jeff Fisher, trying to spark his club, jumps from a helicopter into practice this past Thursday. Fisher was accompanied by members of the 101st Airborne Parachute team. The Titans ended up losing their first game of the season to the Jets on Sunday. Comment on this photo
3. Sorenstam retires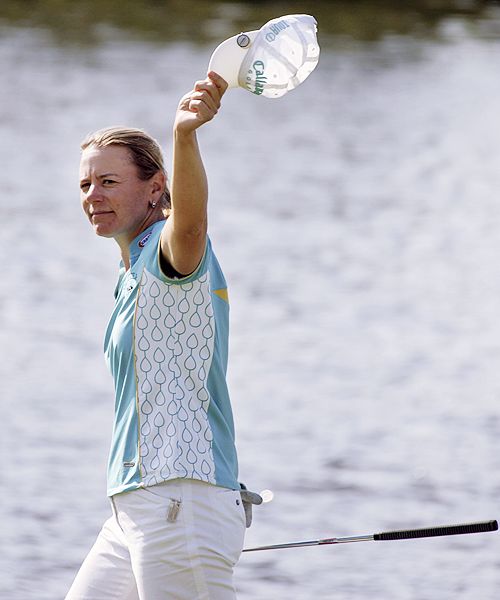 AP Photo/J Pat Carter
After 72 tournament titles, including 10 majors, Annika Sorenstam retired from competitive golf this week. Sorenstam, who missed the cut in her final tournament, waved to the crowd as she walked up the 18th for the final time as an LPGA player. Comment on this photo
4. Spain wins Davis Cup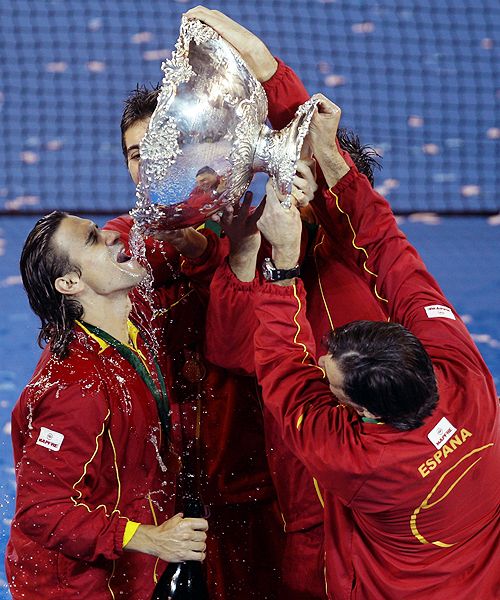 AP Photo/Natacha Pisarenko
Spain's Feliciano Lopez, left, drinks champagne from the Davis Cup as he and his teammates celebrate Spain's title. Spain won its third Davis Cup title when Fernando Verdasco defeated Argentina's Jose Acasuso. Comment on this photo
SPONSORED HEADLINES
ESPN TOP HEADLINES
MOST SENT STORIES ON ESPN.COM
BEST OF THE BEST
Better moment?
Which moment was better -- Mason Plumlee's block, or Geno Auriemma's latest title? Vote! »