Freeze Frame: Year's most memorable images
Updated:
January 7, 2009, 10:42 AM ET
Every Wednesday night on "SportsCenter," the most memorable images of the week are presented as part of Bud Light's Freeze Frame. In addition to presenting the week's top images, "SportsCenter" wants help from SportsNation to pick the one that is the most memorable. That photo, along with the best comment of the week, will be revealed during the show. This week, to wrap up 2008, we're looking at some of the year's top images. Click here to send in your comment.
The choices for the top image of the year include Michael Phelps celebrating his team's gold medal in the 4x100 meter freestyle relay, Tiger Woods forcing a playoff at the U.S. Open, David Tyree's amazing catch in Super Bowl XLII and Usain Bolt's record-setting performance at the Olympics.
1. Tiger forces a playoff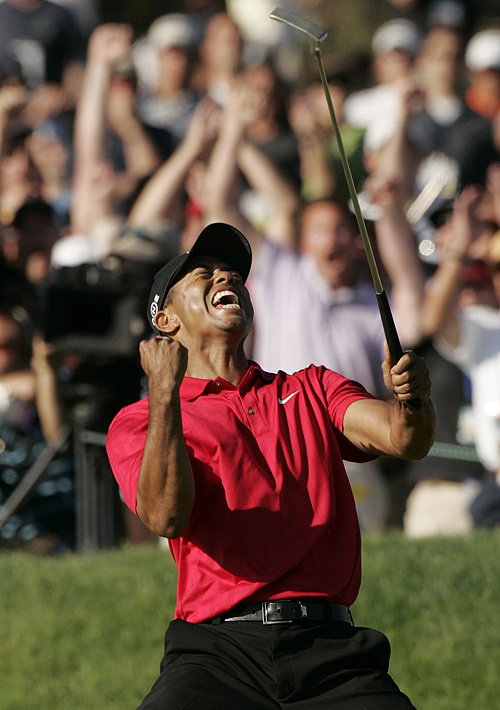 AP Photo/Chris O'Meara
Tiger Woods reacts after sinking a birdie putt on the 18th hole to force a playoff with Rocco Mediate at the U.S. Open. Woods later won the tournament. Two days after his victory, Woods revealed that he had been playing with a torn knee ligament in his left knee and a double stress fracture in his left leg. He had surgery the following week and hasn't played since. Comment on this photo
2. Phelps wins gold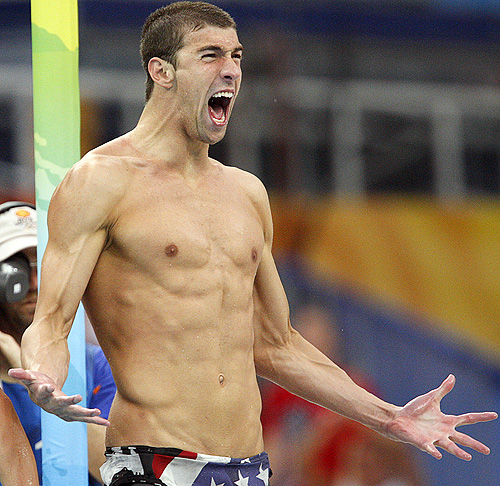 AP Photo/The Canadian Press, Paul Chiasson
Michael Phelps celebrates his team's come-from-behind gold-medal victory in the men's 4x100-meter freestyle at the Beijing Olympics. Phelps ended up winning a record eight gold medals. Comment on this photo
3. Tyree's amazing catch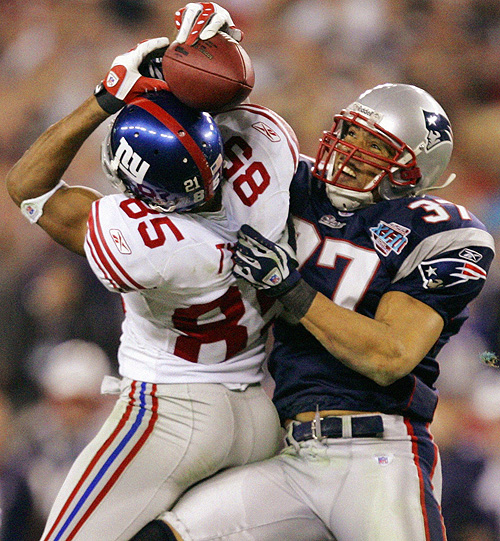 AP Photo/Gene Puskar
Giants receiver David Tyree's amazing 32-yard reception with 59 seconds left helped lead the Giants to a 17-14 victory over the Patriots in Super Bowl XLII. With Patriots safety Rodney Harrison draped all over him, Tyree pinned the ball against his helmet and managed to maintain possession as he fell to the ground. Comment on this photo
4. Bolt runs to gold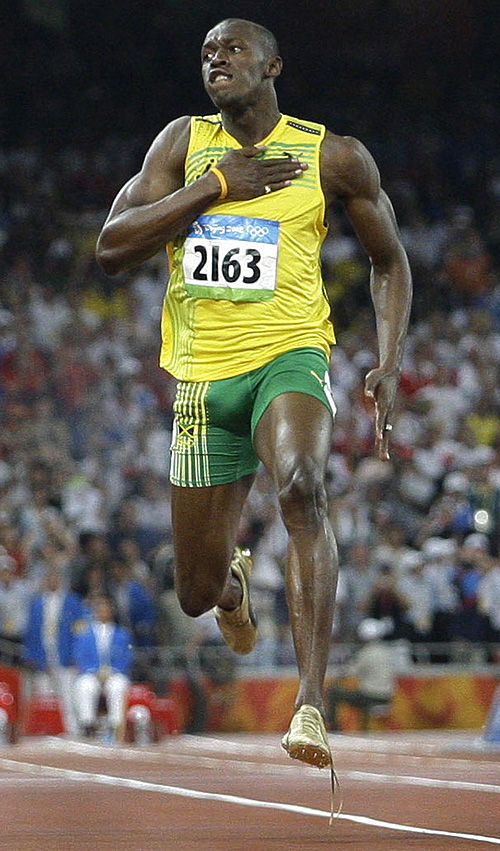 AP Photo/Anja Niedringhaus
Although his left shoe was untied when he crossed the finish line, Usain Bolt of Jamaica won the men's 100-meter final in a world-record time of 9.69. Bolt followed up his win in the 100 with another gold in the 200 meters, becoming the first sprinter since Carl Lewis in 1984 to pull off the 100-200 double gold. Comment on this photo
SPONSORED HEADLINES
ESPN TOP HEADLINES
MOST SENT STORIES ON ESPN.COM