Freeze Frame: Week's most memorable images
Updated:
February 4, 2009, 10:06 AM ET
Every Wednesday night on "SportsCenter," the most memorable images of the week are presented as part of Bud Light's Freeze Frame. In addition to presenting the week's top images, "SportsCenter" wants help from SportsNation to pick the one that is the most memorable. That photo, along with the best comment of the week, will be revealed during the show. Click here to send in your comment.
This week's choices include David Beckham's first goal for AC Milan, Shane Mosley's upset victory and Dane Ferguson's big-air backflip at Winter X Games 13.
1. Beckham scores for AC Milan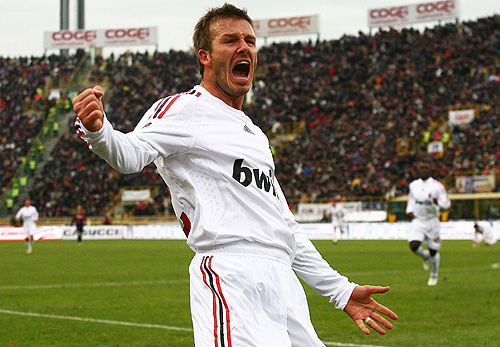 Luca Ghidoni/Getty Images
In his third start with AC Milan, David Beckham celebrates his first goal in Milan's 4-1 victory over FC Bologna. Comment on this photo
2. Mosley wins welterweight title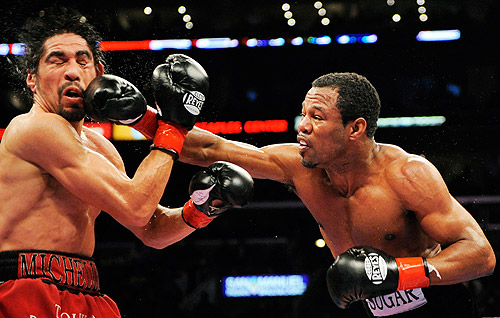 AP Photo/Mark J. Terrill
Shane Mosley, right, lands a punch against Antonio Margarito during the third round in a WBA welterweight title bout. Mosley, a significant underdog, scored a TKO of Margarito in the ninth round to claim the title. Comment on this photo
3. Ferguson wins X Games gold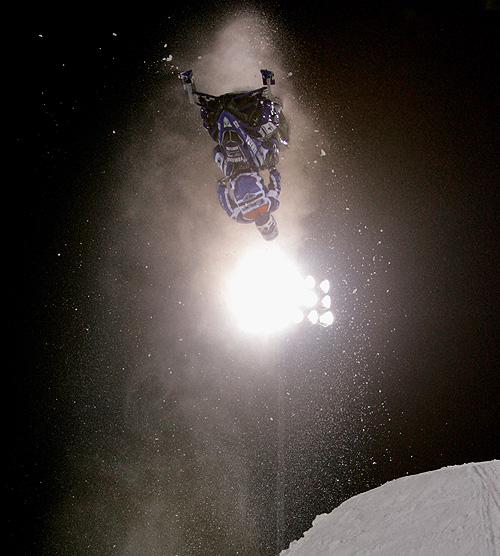 Doug Pensinger/Getty Images
Dane Ferguson performs in the Snowmobile Next Trick Finals at Winter X Games 13. Ferguson won the gold medal in the event. Comment on this photo