Freeze Frame: Week's most memorable images
Updated:
February 25, 2009, 8:44 AM ET
Every Wednesday night on "SportsCenter," the most memorable images of the week are presented as part of Bud Light's Freeze Frame. In addition to presenting the week's top images, "SportsCenter" wants help from SportsNation to pick the one that is the most memorable. That photo, along with the best comment of the week, will be revealed during the show. Click here to send in your comment.
This week's choices include Pat Summitt notching her 1,000th victory, Mo Williams getting a face full of Kobe Bryant's shoe and Blake Griffin making his point with authority.
1. Say hello to Kobe's shoe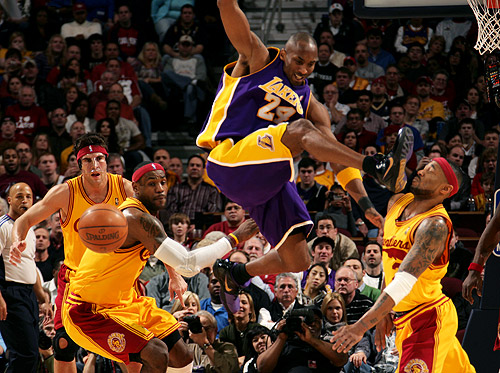 David Liam Kyle/NBAE/ Getty Images
LeBron James watches as teammate Mo Williams takes a shoe to the face from Kobe Bryant during Sunday's Lakers-Cavaliers game. Bryant scored 19 points in the Lakers' 101-91 victory. Comment on this photo
2. Summitt's 1,000th victory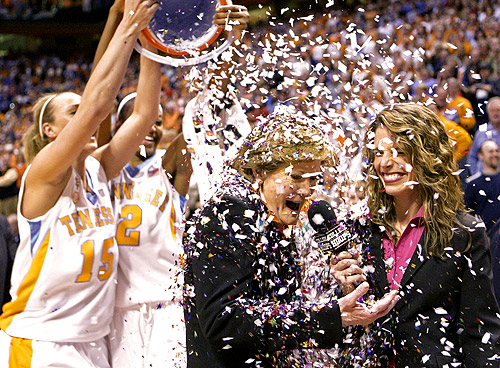 AP Photo/Wade Payne
Tennessee women's basketball coach Pat Summitt has confetti dumped on her after beating Georgia 73-43. The win was the 1,000th of Summitt's coaching career. Comment on this photo
3. Griffin makes his point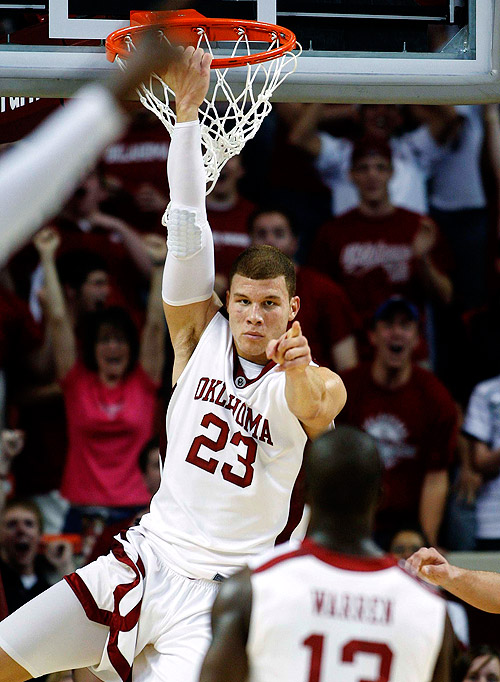 AP Photo/Sue Ogrocki
Oklahoma forward Blake Griffin hangs from the basket following a dunk against Colorado. Griffin scored 26 points in Oklahoma's 77-72 victory. Comment on this photo