The Pulse: NBA Stories
Updated:
February 2, 2006, 2:25 PM ET
Wednesday, Feb. 1
Welcome to The Pulse, the place to find out what the sports world is thinking. Every day on ESPN.com, SportsNation registers its opinion on a wide range of topics by casting votes and chatting with experts in The Show. We collect the daily highlights and put them in The Pulse.
Story of the Day: Sooner State Turnaround
Fans in Oklahoma City love their Hornets.
Making a big deal about the teams fighting for a conference's final playoff spot is usually an exercise in glorifying mediocrity. Schedules will be dissected, ink spilled and praise applied, all as .500 teams battle to see which of them will be a sacrificial lamb in the first round. But as of Wednesday afternoon, the team holding down the final spot in the Western Conference is the Hornets.
Hold on, this could get interesting.
Having likely trumped the Golden State Warriors as the NBA team whose geographic name spans the greatest square mileage, the New Orleans-Oklahoma City Hornets are 22-22 at midseason, just a season removed from winning a total of 18 games.
SportsNation voters aren't sure it will be happy ending this season, picking the Timberwolves (21-22) as more likely to seize that playoff spot, but the Hornets have still introduced two great stories in Chris Paul and the fans in Oklahoma City. With SportsNation's pick for Rookie of the Year in tow, the Hornets will return to Oklahoma's capital for most of the team's games next season, and voters would like to see them stay there.
Which team is most likely to make the playoffs? (5,946 votes)
45.2% Timberwolves (21-22)
19.0% Hornets (22-22)
15.6% Kings (19-26)
10.3% Jazz (21-24)
9.7% Warriors (20-23)


MVP Race
Chris Paul (pictured) is a longshot for the real award, even if the Hornets make the playoffs, but check out SportsNation's midseason MVP picks.
1. Kobe Bryant
2. LeBron James
3. Steve Nash
4. Chauncey Billups
5. Allen Iverson

Should the Hornets move permanently to Oklahoma City? (1,108 votes)
74.9% Yes
25.0% No


Which player from the last two NBA drafts would you most want to build around? (18,876 votes)
35.6% Dwight Howard
29.4% Chris Paul
22.9% Emeka Okafor
11.9% Andrew Bogut


Who gets your vote for NBA Rookie of the Year? (106,733 votes)
66.3% Chris Paul
16.0% Andrew Bogut
11.7% Channing Frye
5.9% Charlie Villanueva


SportsNation's Show: Expert Opinion
Jonathan (Metairie, La.): The Hornets are .500. Can you believe it?
Chad Ford: No, but it makes a great case for Chris Paul to be on the All-Star team. He's been amazing and has proven how valuable a great point guard can be to a young franchise (are you still reading Billy Knight and John Nash?)

Eric (Tampa, Fla.): Nobody thought Chris Paul was going to come in and have this kind of impact, either. Face it. When there aren't any LeBrons or Tim Duncans, the draft is just a collection of similar talent in which one GM prefers something one guys does.


Chad Ford: That's not totally true. A number of scouts said (and we wrote this all last year) that Paul was the best point guard prospect since Jason Kidd. This is just a case of where a few GMs whiffed because they wanted size or felt they had better options at the point.

Click here for Ford's transcript
---
More NBA: Kobe Watch
Love him or hate him, you can't ignore Kobe.
For a guy who claims he was "embarrassed" by all the hoopla surrounding his 81-point game, Kobe Bryant sure spent a lot of time on the court in the fourth quarter of Tuesday's blowout win in New York. Bryant got his 40 points and the Lakers got the win, but the walking (and shooting) enigma that is Kobe keeps growing.

Some would claim it's because the media gives fans no other choice, but it's almost impossible not to have an opinion on Bryant. In fact, fewer than one of every 10 SportsNation voters are unable to put themselves down in either the "like him" or "don't like him" categories. But that's about the only consensus on the subject, as 47 percent like him and 44 percent don't like him.

As for Kobe's current scoring binge, an overwhelming majority of voters agree it's the only choice given the talent around him, but that doesn't let him off the ball-hog hook. In fact, 57 percent think he's motivated more by personal success than championships, and 58 percent think him signing on for Olympic duty was a publicity move.



Do you like Kobe Bryant? (53,231 votes)
47.1% Yes
43.9% No
9.0% No opinion of him



The Best?

It's not quite Magic and Larry, but is it getting there? With vote totals for Tim Duncan, Kevin Garnett and Allen Iverson holding steady behind them, check out SportsNation's take on whether LeBron or Kobe is the NBA's best playuer
Jan. 12: LeBron 30%, Kobe 19%
Jan. 23: Kobe 41% LeBron 23%
Feb. 1: Kobe 38%, LeBron 28%
Vote!

How does your overall image of Kobe Bryant now compare to when he entered the NBA? (53,231 votes)
31.4% Much more negative
19.8% About the same
19.1% Slightly more negative
17.7% Much more positive
11.9% Slightly more positive



What do you think motivates Bryant more at this point in his career? (53,231 votes)
56.8% Personal success and accolades
43.2% Winning another championship

What do you feel was Bryant's primary motivation for joining the World Championship and Olympic teams? (53,231 votes)
57.5% Interest in doing what he thinks will help his public image
42.5% Interest in representing the U.S. and reclaiming titles



Given the talent around him, Is Bryant's shot selection good or bad for the Lakers? (53,231 votes)
63.5% Good -- someone has to score
36.5% Bad -- hinders development of others

Click here to add your take on Kobe




Voice of the Fan

Kobe is THE must-see athlete in sports today. Period. And I hate the guy.
Joe (Washington, D.C.)

Is this all we're going to hear about for the rest of the year? How much will Kobe score? This will get old in about ... wait, it just did.
Keith (Pittsburgh)

If I wanted to watch someone constantly shoot by himself, I would just watch the kid across the street shooting at the hoop attached to his garage. Selfish play does nothing for me.
Geoff (Detroit)

When does 7-17 field goals and 23 free throws qualify as must-see? When ESPN highlights it, of course.
Hende (Ohio)

Any time a guy can take a 5-on-1 disadvantage and win, you have to watch. Right now, Kobe is at the top.
Tim (Indianapolis)

I've been a bit of a Kobe supporter throughout this whole thing, because his teammates are atrocious, but watching last night was like watching a train wreck. I felt bad about it, but I couldn't look away. If you're an NBA loyalist, don't watch. If you're fascinated with the evil nature of humanity, it's must-see! It's kind of disturbing.
Drew (Florida)

I don't want to see a guy take 45 shots a night and alienate his teammates in the process. I think MANY players in the NBA could do the same things if given the chance to shoot EVERY possession.
Biscuit (New York)

Give me LeBron over Kobe in the NBA. The numbers aren't the same, but LeBron's athleticism trumps Kobe's 20 free-throw attempts per game. Kobe is athletic too, but there's not as much WOW.
Greg (Baton Rouge)

Let me say I'm impressed Kobe was able to get 40 in a blowout win, in a game in which he played into the fourth quarter to make sure he got 40. Most selfish player in the history of the NBA. Exactly what is wrong with the NBA.
Curtis (Indianapolis)

Did anyone buy Kobe's shtick before? He's just trying to keep everyone from hating him, and it's not working.
Brian (Washington, D.C.)

SPONSORED HEADLINES
ESPN TOP HEADLINES
MOST SENT STORIES ON ESPN.COM
marcelluswiley

Marcellus Wiley


Couldn't agree more...listen to the lyrics #djdatdude #oneofmyfavorites http://t.co/dLtYADxePu
about 2 hours ago

Max_Kellerman

Max Kellerman


(Cont'd) In ideal world, probably at least 4-1 against. In boxing, odds near 100%
about 6 hours ago

Max_Kellerman

Max Kellerman


Even if you accept 116-112 Garcia score b/c of close rounds, what are odds, given honest judges, that 2 of 3 cards have it that way?...
about 6 hours ago

Max_Kellerman

Max Kellerman


Through 6 rounds of Garcia-Herrera, @KarimMayfield1 up big. #boxing #GarciaHerrera #IknowIknowstylesmakefights
about 7 hours ago

marcelluswiley

Marcellus Wiley


In the Emirates Suite at the BNP Paribas Open Hydrating! http://t.co/OqviBmEMF2
about 14 hours ago

SportsNation

SportsNation


BREAKING: Aaron Craft has severed ties with sponsor » http://t.co/CtmrQ41YPd
about 14 hours ago

marcelluswiley

Marcellus Wiley


Hanging with my favorite player Rafa Nadal at the BNP Parinas Open. Your boy is in Heaven! #Tennis http://t.co/qoeoGlaFDB
about 15 hours ago

marcelluswiley

Marcellus Wiley


With the hypest out right now @2chainz #2Chainz http://t.co/a5iHHc53pB
about 17 hours ago

Max_Kellerman

Max Kellerman


Fascinating thing about Rigondeaux haters: it's not enough for them to hate, they need you to hate too. They get angry if you don't.
1 day ago

Max_Kellerman

Max Kellerman


RT @BoxingInter: Look what you started @Max_Kellerman! All 500 of Rigo's fans are driving me nuts on twitter!
1 day ago

Max_Kellerman

Max Kellerman


RT @don_dougan: @Max_Kellerman If u don't like watching Rigo fight, u probably didn't like watching Floyd early on or Pernell in his prime,…
1 day ago

Max_Kellerman

Max Kellerman


Re: @RigoElChacal305: etc., etc.
1 day ago

Max_Kellerman

Max Kellerman


RT @micwiljrSC: @Javii86 @Max_Kellerman @BoxingInter I too enjoy watching Rigo fight. Rigo (along with Floyd) is pretty much a boxing geniu…
1 day ago

Max_Kellerman

Max Kellerman


RT @Nunn_DMC: @Max_Kellerman watching him make Donaire look easy was one of my favorite fights of the year
1 day ago

Max_Kellerman

Max Kellerman


RT @tylerbox12: @Max_Kellerman @BoxingInter I like watching Rigo and look forward to seeing him in there with a fighter that compliments hi…
1 day ago

Max_Kellerman

Max Kellerman


RT @_johncarlo: @Max_Kellerman @BoxingInter I love watching him fight.
1 day ago

Max_Kellerman

Max Kellerman


RT @Javii86: @Max_Kellerman @BoxingInter I enjoy watching Rigo
1 day ago

Max_Kellerman

Max Kellerman


.@BoxingInter wrong
1 day ago

Max_Kellerman

Max Kellerman


.@InkdUpGolfer after @THEREALBHOP beat Cloud he told @andreward ringside he'd never fight him for any amount of $. I was sitting right there
1 day ago

Max_Kellerman

Max Kellerman


.@CookDavidKatz @El_Joel_ @andreward Ward is willing to fight @gggboxing, it's GGG's camp that doesn't want it. Yet.
1 day ago
BEST OF THE BEST
Revis vs. Ware?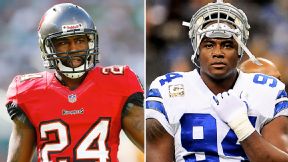 Which player has a brighter NFL future: Darrelle Revis, or DeMarcus Ware? Vote! »