Commentary
Which team will win the West?
WHICH TEAM WILL BE THE WEST'S BEST?
Minnesota has won the West two consecutive seasons. Are the Lynx the favorite in 2013?
Michelle Smith: Mercury Rising
Mechelle Voepel: Liking Los Lynx

The Phoenix Mercury will be a worst-to-first story if they can harness their considerable talent and win the WNBA's Western Conference. Here's betting that they will.

Healthy, rested and vaulted to the head of the pack of WNBA title contenders by the presence of No. 1 draft pick Brittney Griner, the Mercury suddenly look nothing at all like the team that finished a dismal 7-27 last summer.

Diana Taurasi, who missed more than half of the Mercury's games last season between injuries and the Olympic break, is back on the floor. Penny Taylor, who missed 2012 with a torn ACL? Back on the floor. Candice Dupree, absent for 21 games with a knee injury? Back on the floor.

They all return to a team that has young talent in Samantha Prahalis and DeWanna Bonner, the most valuable sixth player who broke out in the absence of Phoenix's stars last season to have the most productive three months of her career. Bonner ranked second in the league in scoring at 20.6 points a game.

And then there's Griner. The former Baylor star will have to get herself ready to run in Corey Gaines' up-tempo system, and she will have to steel herself for a level of physicality and size that she didn't often see in college.

Her opportunities for clean looks at the basket or emphatic blocks might not be as plentiful as they were at Baylor, but Griner might be the most game-changing rookie to ever come into the league.

And she will keep the Mercury out in front of the two worthiest challengers in the West -- Minnesota and Los Angeles. Minnesota is back nearly at full force after posting the league's best record in 2012 and then falling to Indiana in the WNBA Finals. Los Angeles has the league's most complete player in Candace Parker and reinforcements on the perimeter with the addition of guard Lindsey Harding.

Did Minnesota let a good chance to repeat as WNBA champion last year slip away? Or did Indiana just flat-out grab that opportunity away from the Lynx?

You can accurately say it was a bit of both. The Fever elevated their play in the WNBA Finals, and got terrific performances across the board, despite Katie Douglas sitting out with an ankle injury. But Minnesota definitely didn't defend at the level the Lynx knew they needed to -- and that they were capable of. They also struggled making shots at times.

The disappointment of 2012 will give the Lynx some extra motivation this summer. They've certainly got the pieces in place to win the West for the third year in a row.

Four starters -- Lindsay Whalen, Maya Moore, Rebekkah Brunson, and Seimone Augustus -- return. Taj McWilliams-Franklin is now an assistant coach with the Liberty, but the Lynx should still be OK on the interior.

Former No. 1 draft pick Janel McCarville is back in Minneapolis; she and Whalen were college teammates at Minnesota. And after two seasons away from the WNBA, McCarville seems refreshed and ready to contribute in a place that feels like home.

Moore had a very strong winter season in China; she'll be 24 in June and is really just starting to hit her peak as a pro. Last year, both she and Augustus averaged a little more than 16 points per game. Expect they will be as good, if not better, this season.

The Lynx should have strong competition among their young players for roster spots; the final 11 will be very solid.

And coach Cheryl Reeve surely learned some things from last season, too. She has been around her core group for a while now and can compare everything that went right in the 2011 WNBA Finals versus the things that went wrong last year. She's a coach who really does critically evaluate herself, and so do her veteran players.
Contributor, espnW.com
Based in the San Francisco Bay area
Has covered pro and college sports for AOL Fanhouse and the San Francisco Chronicle
Founder of leftcoasthoops.com which covers women's basketball on the West Coast
espnW.com
Mechelle Voepel joined ESPN.com in 1996 and covers women's college hoops, the WNBA, the LPGA, and additional collegiate sports for espnW.
2013 WNBA SEASON PREVIEW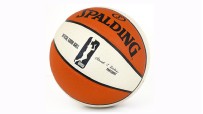 The WNBA's 17th season tipped off May 24.
Schedule » Scores » Teams » Video »
WNBA SEASON PREVIEW
WEST BREAKDOWNS
EAST BREAKDOWNS
MORE WOMEN'S BASKETBALL HEADLINES

MOST SENT STORIES ON ESPN.COM